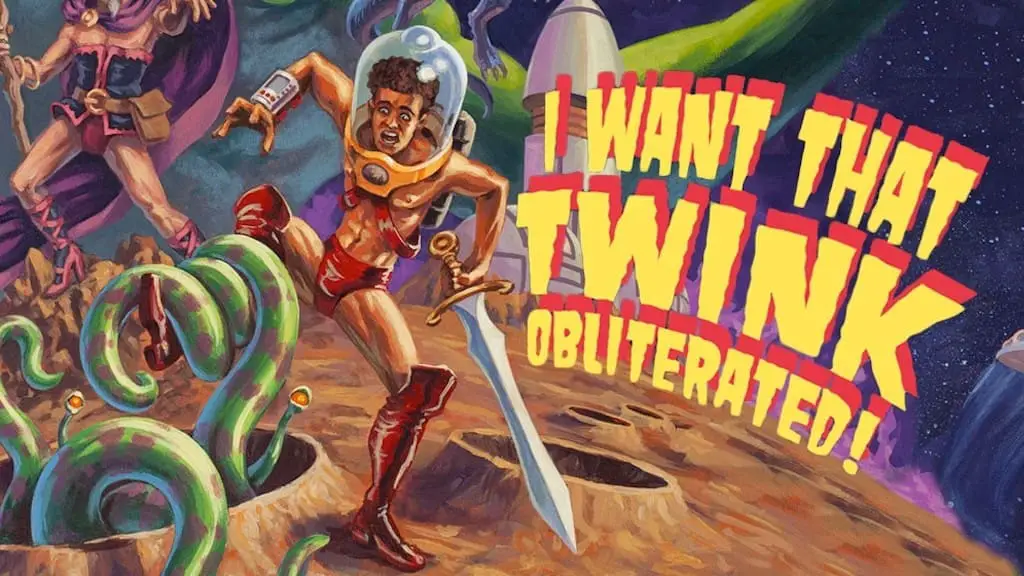 Deadline: December 17th, 2023
Payment: 9 cents per word
Theme: Science-fiction, fantasy and horror, inspired by classic pulp magazines, starring LGBTQIA+ heroes and villains.
IWTTO! is seeking classic pulp adventures centring non-traditionally masculine queer heroes and villains. If you've ever found yourself reading Ray Bradbury, Robert Heinlein, Robert E. Howard or Fritz Leiber, and just wanted it to be more sodding gay then this anthology is for you.
Whether fantasy, science-fiction or horror, we want to prove that hetero himbos don't hold a monopoly on giant swords. We want out and proud thrill-rides starring queers who don't give a frack what society says. Smash systems, kiss boys, be gay do crime. Concept: Pulp-inspired science fiction, fantasy and horror that explores or subverts classic genre tropes through queer protagonists and villains, particularly those who are non-traditionally masculine.
What we're looking for: Stories that take full advantage of pulp excess ("more is more"), and that have queerness at their core. The Editors take a broad definition of queer and we want to see stories that speak to our own community. We love our LGBTQIA+ heroes AND villains, and are just as eager for queer rage blood baths as we are for Flash-Gordon-style space opera. Bring us your femboy starship captains, bring us to trans berserkers fuelled by queer rage, bring us your literal demon twinks. Most of all, bring us stories that make you shriek…
"I Want That Twink OBLITERATED!"