Epeolatry Book Review: Let Me Out by Emmett Nahil and George Williams


Disclosure:
Our reviews may contain affiliate links. If you purchase something through the links in this article we may receive a small commission or referral fee. This happens without any additional cost to you.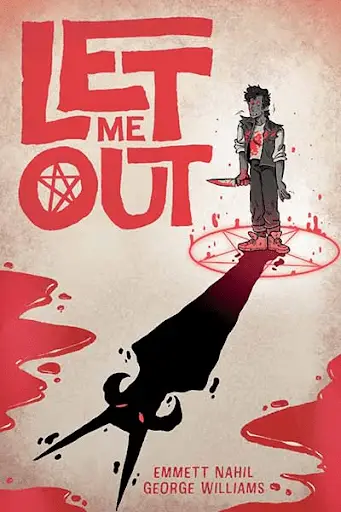 Title: Let Me Out
Author: Emmett Nahil and George Williams
Publisher: Oni Press
Genre: Horror, Occult, Supernatural
Release date: 3rd October, 2023
Synopsis: After a body is found in the woods, Mitch Sahadi and his friends are accused by the local police of devil worship and murder. The gang decides the best way to get revenge is to embrace the devil. If you can't beat the accusations, why not make them true?
You know things are bad when you're relieved at the arrival of Satan. And in this hair-raising ride into the suburbs of 1979 New Jersey, he's the supernatural cavalry. Let Me Out is a fast and tense portrayal of small-town life for this group of queer and trans teen misfits. At the early onset of the Satanic Panic, religious fervor and conservatism sweeps the community and the nation in this tribute to queer cinema and vintage revenge-exploitation films. As if the misgendering, police raids and misdirected curfews weren't enough to force their escape, Mitch and his friends are falsely accused by the local police of devil worship and murder. With few options and no one to turn to, the teens decide that the best way to get revenge (and even to get through this alive) might just be to embrace the devil after all.
With lived experience informing the characters, Nahil and Williams form a tender portrayal of intersectional queer friendship. The scraping each other off the pavement, the quick adjustments of pronouns, the go bags, the tiptoeing around authorities and being forced to grow up too soon. This timely thriller movingly captures the hunting and scapegoating of young trans people today.
"Let Me Out turns classic horror tropes on their head, while showcasing how marginalized people are sacrificed on the altars of power," says writer Emmett Nahil, a narrative designer and game developer making his graphic novel debut. "This is a story about what happens when a group of queer and trans friends are given the supernatural means to fight back. It is also about found family and the joy one finds in one's friends, even amidst seemingly inescapable darkness."
While drawing on earthy colours to evoke the grungey vibe of 70s horror, Williams's artwork has a softness to it, bringing in richer, blood-flushed hues in the more unearthly dramatic moments. There's an innocence and a danger about the aesthetic; you get the feeling that you're in the womb of a wild, powerful animal. The design of Satan provides a wonderfully transgressive, unapologetic and invincible body, and the climactic action paints open-ended metaphors of consent, transmission and agency.
The favourite tropes of occult horror and revenge films are all there: the institution as villain, an already-vulnerable group preyed upon by the more privileged, a precarious bargain. A little something feels missing, though, and I think it's in the wrap-up. I'm always hungry for more monster in my monster stories. If you promise me Satan, I'm here to see Satan. Although the unpredictability and chaotic justice is pleasing, the reason that Satan comes to the aid of the teens and not those making copious sacrifices in his name is never really explained. The climax itself is quick, and could perhaps have done with a few more panels to really send home the action in a more satisfying way.
If you're a fan of classic revenge flicks, occult horror movies – Carrie, The Craft, The Witch – this one's for you. It's a story about sacrifice, segregated identity, about surviving when you've been completely ostracised from your community. The graphic novel will be released on October 3, 2023, just in time for Halloween. And personally, I hope we get to see more Mitch, Satan and the gang.

/5
You can Pre-order your copy today at Amazon.
About the Author
Latest Posts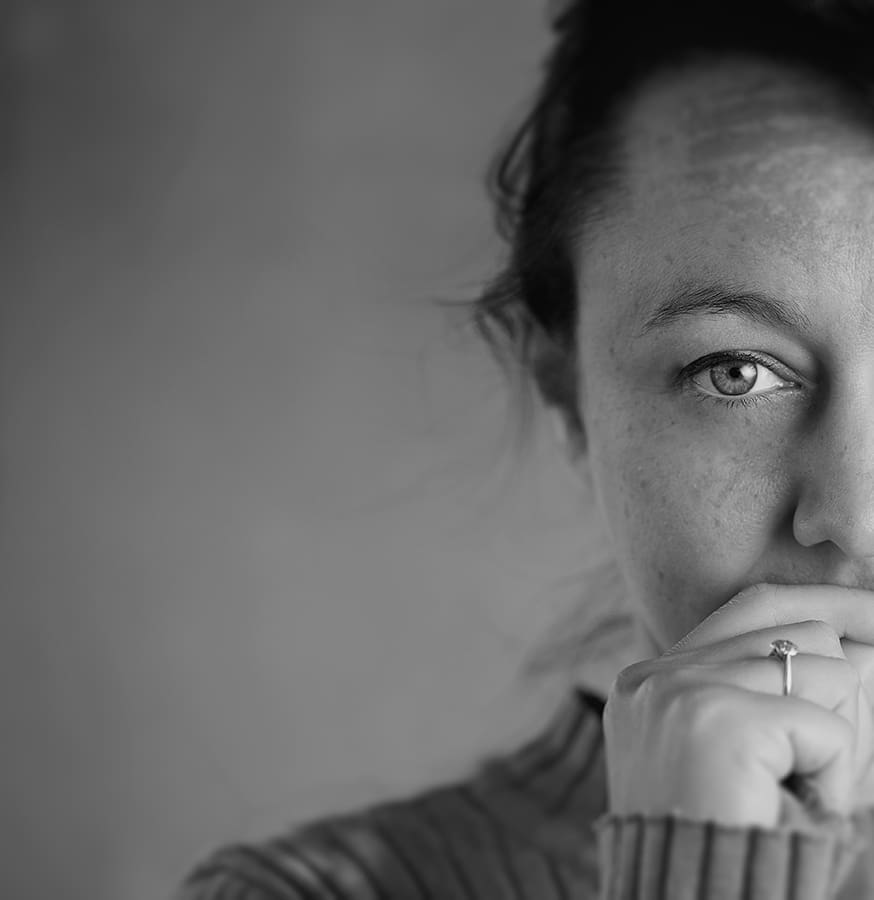 A. R. James (she/her) is a queer, bisexual actor-writer of unsettling entrances and exits in the form of poetry, flash fiction, auto-fiction, screenplays and scripts; co-founder of Sonnet Sisters, Six Lips Theatre and The Podvangelist; and the voice of 3CC0 in Tin Can. Existing works include Unknown (Stairwell Books), Little Irritants (Analog Submission Press) and 100 Friggin' Poems.