25 Gripping Fantasy Romance Books You'll Love
Fantasy-Romance is a genre that has grown over the years. One surefire way to spice up a more traditional romance story is to set it in a fantasy world with different laws and lore than our own. However, they can sometimes be difficult to find.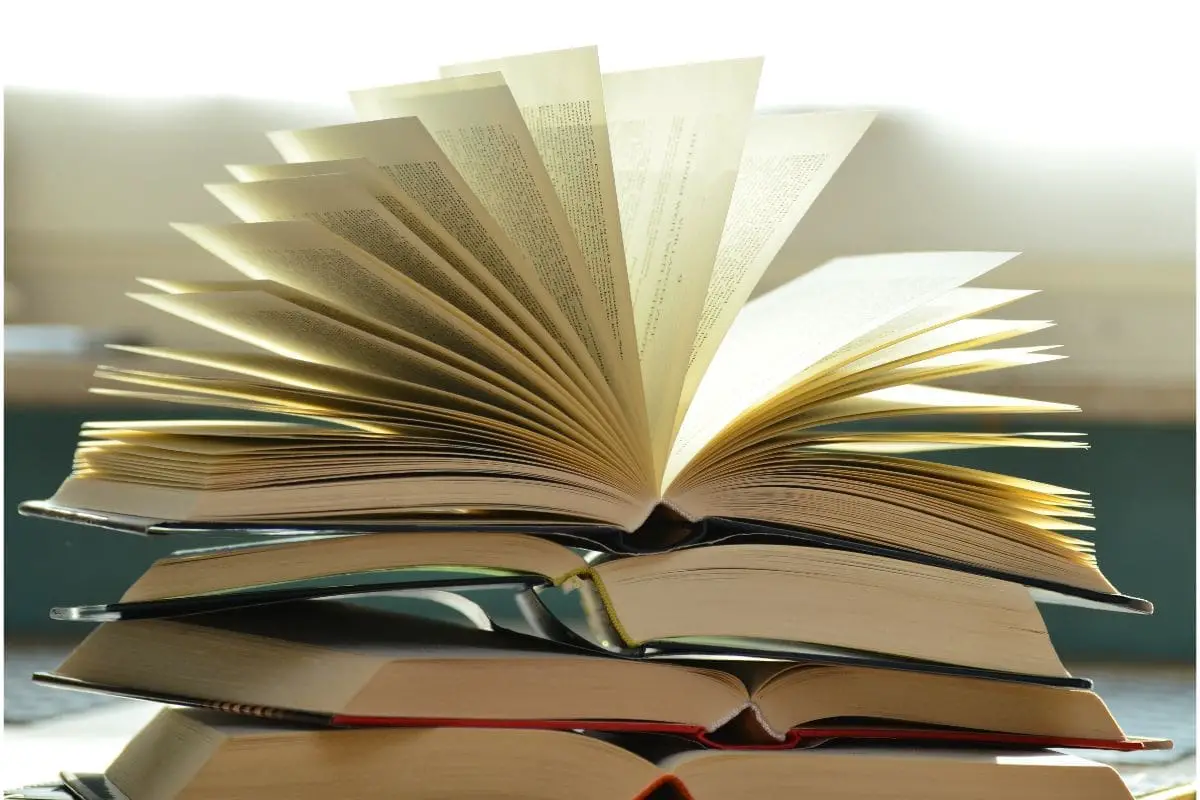 In this article, we're going to give you a full list of 25 of the most gripping fantasy-romance books that will inspire and amaze you. We've attempted to add a wide range of different fantasy settings and plots so that there will be something for everyone.
25 Fantasy Romance Books
Amy Harmon is a NYT bestselling author for a reason. This novel features a complex and compelling romance story in a medieval-inspired world, penned with some impressive prose that comes alive on the page. It's a great place to start if you're new to this genre.
Next up is an ancient greek inspired love story, that details the relationship between Achilles and Patroclus as they grow up and become involved in the trojan war. It's a different setting from a lot of fantasy romance novels and is a great LGBTQ reframing of the classic Illiad tale.
This is a fantasy romance story with a more realistic historical setting. It chronicles the romance of Jamie and Claire that works with a slow pace and emotional complexity. If you're looking to really be wrapped up in a love triangle, this is a great read for you.
This story is set in a gritty fantasy world and takes us through a tantalizing experience of a girl named Poppy who is not allowed physical contact aside from a few individuals. The romance takes some time to get going, but the intricate lore and vibrant world are enough to grip you from the word-go.
This is probably one of the most popular fantasy romance books and will likely be seen as a classic of the genre for years to come.
When a 19-year-old Feyre is taken to the fae realm, she becomes enthralled by the culture and awakens into a deadly and thrilling plot as the story progresses. There are only a few fantasy romance books as good as this, so get into it before the hype train sets off!
Now this one isn't strictly a fantasy-romance novel, but at its heart is a unique romance that could be just the thing if you're looking for something different.
The relationship between Kvothe and Denna is a strange one and one that will keep you guessing all the way through Rothfuss' complex and spellbinding prose.
A siren seems to be a great trope to use for a fantasy romance, and in Rhapsodic Laurea Thalassa does a great job of using this classic mythological figure to create a thrilling world and a steamy romance. This is the first of the Bargainer series and we'd recommend getting into it soon!
We're probably preaching to the choir here if you're interested in romance books, but Twilight was and is an international phenomenon for a reason.
Straying more toward horror romance or teen romance than fantasy romance, this is a story about a high school girl who falls in love with an immortal vampire. It's a great entry into the romance genre and each book will keep you enthralled.
If you pick up this novel expect a complex political fantasy that features an impressive romance story at its very heart. If you're looking for a gripping read across multiple entries, you could do much worse than start with Amanda Bouchet.
Another fae-inspired romance novel here that paints a world where all has been covered in gold. If you're looking for a tantalizing romance set in a very unique world, then you're going to love this first-person novel.
Breaking from the epic-fantasy romance trend of today, we have a classic book that paints a touching picture of two people who fall in love at different times in their lives.
With a genius plot and strong characters, this is a novel that is well-loved for a reason. A great choice if you're looking for something touching and heartbreaking at the same time!
This novel sees a heavily religious fantasy society facing off against a society of witches and a romance that blossoms in the heart of it. This is another great, rich fantasy romance story with some great worldbuilding at its heart.
The Princess Bride has to be one of the most iconic fantasy romance stories in history. It's a little outdated by today's standards, but it features a low-fantasy world where the daring Westley must rescue his love, Buttercup, through a series of challenging trials. And, as you wish, it really does hold up, and you'll be gripped from the first page.
Another ancient greek imagining here, this time taking the story of Hades and Persephone and putting it in a modern setting. Expect a steamy and thrilling romance with strong characters and great writing for this one.
The story of Gaiman's short novel involves a man named Tristran Thorn, tasked with capturing a fallen star and delivering it back to win his beloved's heart. Only finding the star changes everything for Tristran. Gaiman is a legendary writer for a reason, and although the romance is fairly tame in this book, there's a lot to love about it.
When the crown prince Kamran hears a prophecy about the death of the king he serves, he falls into a rich story involving an alluring servant girl. This is a great fantasy romance novel with a unique setting and great characters.
Another fantasy/horror romance here that involves Joan—a girl who learns that her family are actually monsters with secret, hidden powers. When the boy she's crushing on turns out to be a monster slayer, the two of them enter into a thrilling plot that will keep you enthralled throughout.
Set in Shanghai, this fantasy gang novel is a new version of Romeo and Juliet. The unique settings, great prose, and complex characters make it a perfect quick read. If you never liked Shakespeare much, then this could be the perfect entry you need.
Once again, this isn't so much a fantasy romance novel so much as an epic fantasy with romance at its heart. The romance plotline here involves Vinn, a street urchin with magical abilities who falls in love with a noble man whilst undercover.
It's a great story that's a lot tamer than some others you may find but ends up being a thrilling romance with a couple you'll really route for.
This fantasy romance story deals with the relationship between the warden of a fantasy town and a visiting magician that's at odds with her. As the plot thickens and secrets start to be revealed, a romance between the two of them blossoms. Pick this one up for a cool, high-magic fantasy world and an enthralling romance.
Hollis is a woman trying to forget about her previous love, but as the Kingdom of Isolte becomes ensnared with political tension, she is forced to rise to the occasion and struggles with the turmoil of her heart versus her new homeland. Another great romantic/political fantasy novel here for you to sink your teeth into.
In this dark fantasy, the character of Violeta Graceling becomes involved with a man named Rowan Sylvanan, who is much more than he seems. Expect a ghostly story with some dark secrets and a compelling romance that deals with the darkness of one's own past.
This could be seen as a strange pick for fantasy romance, but in these dark reimaginings of classic fairytales are a long list of different romances—mostly terrible relationships, but all thrilling and gorgeously written by Angela Carter.
This story deals with two sisters who are both vying for the crown of a kingdom and the same man. Part romance, part political thriller, this is a very well-written and endearing story with characters that you'll get wrapped up in and a plot you will never forget.
The main character here Alessandra has one goal—to meet the shadow king, marry him and then kill him to take his kingdom. But here's the thing, the closer she gets to him the more she starts to like him, and eventually a romance blossoms. The final book on our list is an enthralling and dark novel that will keep you guessing.
[Review] "The Bird and the Sword" by Amy Harmon
About the Author
Latest Posts
Stuart Conover is a father, husband, published author, blogger, geek, entrepreneur, horror fanatic, and runs a few websites including Horror Tree!