WIHM: But I AM a nice girl.


One of the first things a colleague said to me after she'd read my first book – The Willow Tree – was: But Bekki, I thought you were a nice girl!
            My response was: But I am!
It didn't mean that she didn't like my work, but she just hadn't expected a nice girl like me to have written such a dark, gory horror novel.
But I had.
And I've written a lot more since. I've written everything from extreme horror, to ghost stories, to psychological horror. What does that say about me? What does that say about me as an employee of the NHS? As a wife? A mother?
It doesn't say anything about me, except that I like horror. I always have.
It has been hard over the years to prove my own worth in a genre dominated by men, although I am sure that men also receive such queries about their material – how can a sane, normal person write such extreme stories? There much be something unhinged about him!
But it feels that there is more pressure for a female to be soft around the edges, and if they write in such a genre as horror, it must be a little fluffier than how a man would write. I've tried to read a wide range of horror fiction written by women as well as men, and there is nothing fluffy about them – try The Missing by Sarah Langan, or anything by Shirley Jackson. The Historian by Elizabeth Kostova also really disturbed me. Had these women been taken less seriously as writers of horror because of their gender?
I think horror is the most exciting, beautiful and intense genre there is, and possibly the genre for which most writers are scrutinised. Can you write good horror and still be a normal person who loves their husband, wife, children, family and friends?
Of course you can.
And in a month where we are celebrating female writers, I am proud to say that I am one of them.
I can disgust and horrify you, but I am also a nice person. I am a kind, loving person, completely normal.
Mostly.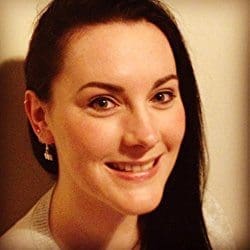 About the Author
Latest Posts
The Horror Tree is a resource for horror authors which was created in 2011. The main goal when starting the site was to include all of the latest horror anthologies and publishers that are taking paying submissions. A resource useful for both new and experienced publishers alike looking for an outlet for their written material!