WiHM 12: Daughters Emerging from the Dark

2021 has brought many changes. For myself, who you normally find lurking in the editorial of Horror Tree's weekly flash zine Trembling with Fear, it is the decision – with the full suppport of my husband – to jump into the life of a full-time writer and really give it a go. So many of us spend our lives dreaming of doing something and then all of a sudden, it's too late. Well, I have no intention of saying 'if only' and circumstances are such that I can take the risk. So part of 2021 is something that's been briefly mentioned before – the birth of Black Angel Press.
Black Angel Press is a project run by writer and friend, Alyson Faye and myself. We conceived the idea last year when we talked not only about the lack of opportunity facing women writers but also attitudes within the industry. Please note that when I refer to women, it's women and those who identify as such. One label to rule us all, as it were. The industry has improved in recent years, places like Horror Tree are inclusive but there are aspects which need working on. Black Angel Press particularly wants to reach out and connect with those women who write horror but often feel nervous about submitting, or feel that their work isn't good enough and/or are new to the business. This might well include women who write quieter horror (not splatterpunk or gore), older women writers, and women who come from unsupportive or challenging backgrounds where their creativity is stifled.
I have connected with many talented female writers in the industry over the years. Yet they don't progress. A story will get published and I read it and then I don't see anything else of theirs, yet I know they have been subbing to various calls and sometimes I will have read the draft stories. Good stories. Quality stories. But they don't 'fit'. And of course, the TOC in many anthologies still remains 'male heavy', although Ken McKinley of Silver Shamrock Publishing commented that more men than women submit and that when he sent out invitations to Midnight in the Pentagram, more men than women accepted. So perhaps we have only ourselves to blame. How many female horror writers are not taking that jump because they are scared?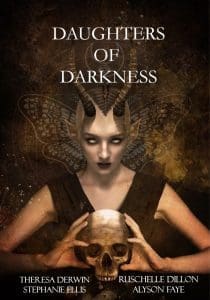 Black Angel is a press where we want to nurture writers, especially new writers and help them with their writing career. We see ourselves as becoming the springboard for writers. A way to take that first leap. We also hope to work with writers whose work we admire and feel should be reaching a wider audience. We want to break through any perceived barriers of age or style. And this is where we come to our inaugural publication, Daughters of Darkness. Publication Date 14th February. (Cover image: Francois Vaillancourt, donated by Theresa Derwin.)
Daughters of Darkness features four writers, myself, Alyson Faye, Theresa Derwin and Ruschelle Dillon. We were also amazingly lucky to have a foreword written by HWA star Lee Murray (one of the kindest and most supportive authors in the industry – read her collection Grotesque: Monster Stories, it's terrific). The format of Daughters is such that it allows a proper flavour of the work of each author from poetry to short stories to novelette. Why these authors? For reasons already mentioned. I have had some recent successes with Silver Shamrock (The Five Turns of the Wheel, Bottled) and others but I have battled to get my work out. Aly Faye writes fantastic poetry and stories, often quieter horror, which does not get the recognition it deserves. Ruschelle Dillon, another Horror Tree contributor, produces amazing – and often quirky – stories but is not referenced. And Theresa? I'm going to give her a paragraph of her own here.
Theresa Derwin is the person who pulled me into horror writing, publishing several stories in anthologies via KnightWatch Press. Through her, I was introduced to names in British horror writing circles, notably Dean Drinkel (now of Demain Publishing) and others. She has had considerably more stories published than me, and yet her name has gone relatively unheard. Obtaining the Mary Shelley Scholarship from the HWA and her work with Crystal Lake Publishing has lifted this in recent years but I still feel a correction is overdue. She has lifted so many others and now I want to return the favour.
So yes, this is a book produced by friends as well as writers – the quieter women of horror in terms of output – although not necessarily in personality! Women have to take their futures into their own hands and that is what we are doing. It can be scary
From Theresa herself: "I'm delighted that we're putting this anthology out thanks to Black Angel Press through the hard work of Steph and Aly. It's great to work closely with both of them, and Ruschelle, of course, to highlight some of the female horror talent out there. We've been friends awhile and worked on other projects together and our styles compliment each other, whilst also being uniquely 'us'."
Find out more about the authors here: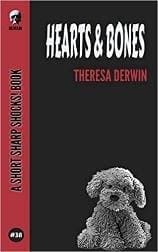 Theresa Derwin – http://www.theresaderwin.co.uk/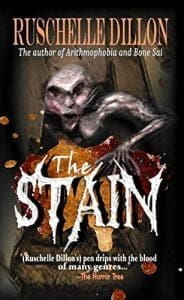 Ruschelle Dillon – https://www.ruschelledillon.net/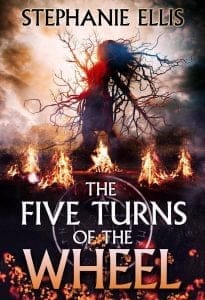 Stephanie Ellis – https://stephanieellis.org/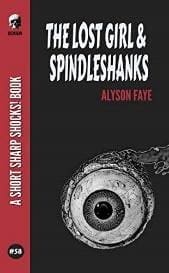 Alyson Faye 
Look out for Black Angel Press here – Black Angel Press and connect with us via blackangelpress66 AT gmail.com. 
About the Author
Latest Posts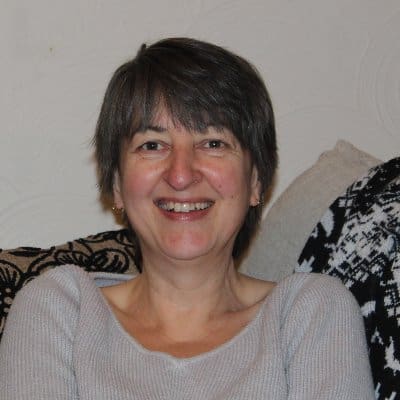 Stephanie Ellis writes dark speculative prose and poetry and has been published in a variety of magazines and anthologies. Her longer work includes the folk horror novels, The Five Turns of the Wheel and Reborn, and the novellas, Bottled and Paused. Her novel, The Woodcutter, is due for release via Brigids Gate Press in 2023. Her dark poetry has been published in her collections Lilith Rising (co-authored with Shane Douglas Keene), Foundlings (co-authored with Cindy O'Quinn) and Metallurgy, as well as the HWA Poetry Showcase Volumes VI, VII, VIII, and IX and Black Spot Books Under Her Skin. She can be found supporting indie authors at HorrorTree.com via the weekly Indie Bookshelf Releases. She is an active member of the HWA and can be found at https://stephanieellis.org, on Twitter at @el_stevie, Instagram stephanieellis7963 and also somewhere on Facebook.