Trembling With Fear 09/13/20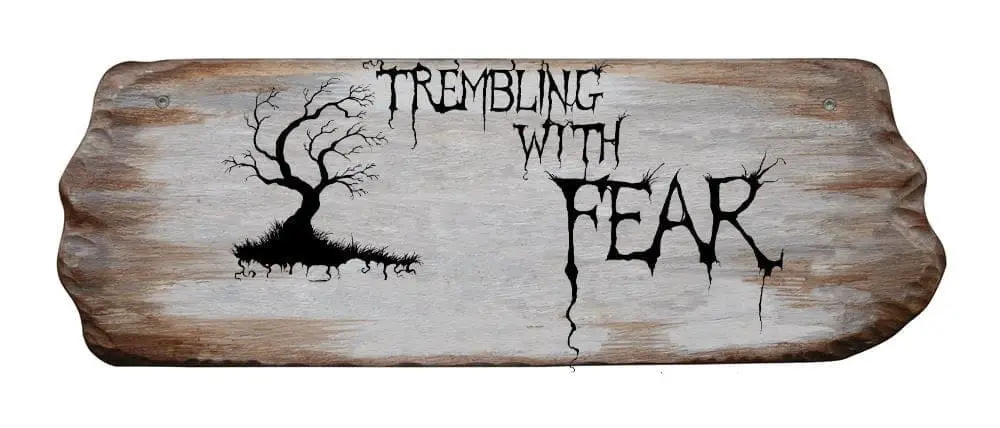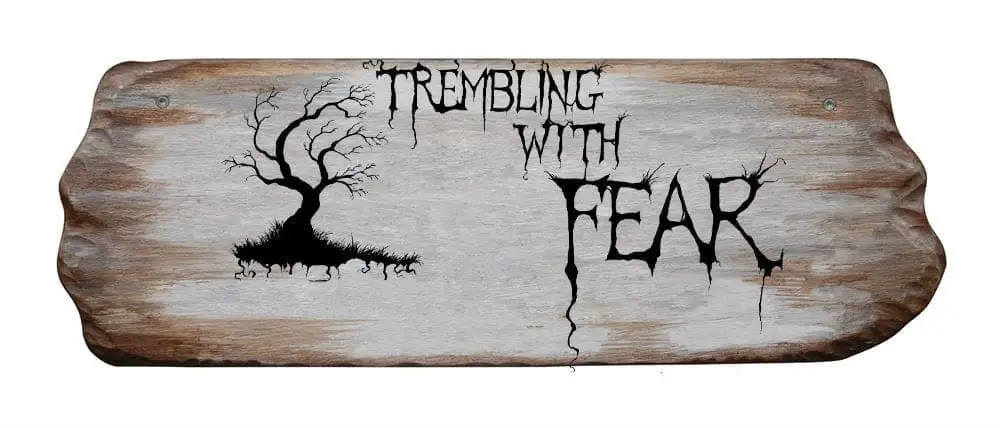 I think writers must be amongst the most patient people in the world. You write a story/poem/novel, send it out and wait … and wait … and wait. Dealing with that can be tough so you write something else, send it out and wait … and wait … and wait. Even worse are the rejections which come through at the end of that wait during which time you also missed sub calls to possible other markets more suited to your work. This is just typical of a writer's life and one we all experience. And some stories you almost forget about. I had one of those, a zombie story I hadn't chased up – pretty much because most markets say no to zombies these days. A year later it has pushed its undead little heart up and out of the grave and hopefully will be appear soon. I've only ever written two zombie stories and this year both finally got placed. If I write a new one, it might get published in a few years' time! 😊
This week I'm giving a shout out to reviewer and writer Wayne Fenlon. He recently published his drabble collection Scattered Little Pieces which is now sitting on my kindle. I've only managed to read half-a-dozen or so but they are excellent – and that first one, The Restaurant is a masterclass in drabble writing. Available here.
There really are a lot of amazing books out at the minute and I know our Review Co-ordinator Cathy Jordan many of these available as ARCs for review so if you want to get involved, get in touch!
First up at Trembling with Fear this week is The Perfect Form by Ivan Wolfgang Yuri. It's quite different to our usual fare but I loved it because, like Keten the main character, it is unique. It's a story I love because it illustrates the tragedy one of society's obsessions – of being perfect as opposed to being different – in an extremely imaginative way. That the writer makes you care about his characters who are boulders is also a sign of real talent.
A Certain Art by Patrick Winters is a prose poem. Beautiful language to create a perfectly chilling image.
Ancient Voices by Radar DeBoard brings us the 'hearing voices' trope but this time it differs because of the authority accorded to their source and therefore demands obedience.
The Keeper by Dean Schreck is a hauntingly beautiful gothic poem. Normally we don't take reprints but this was so good we decided to break our own rule in this ONE instance. The structure, the paced repetition, the imagery – I couldn't ask for anything more.
Enjoy the stories and poems and send us yours!
Take care
Steph
This week saw the release of 'Trembling With Fear: More Tales From The Tree: Volume 2' and next week we'll see 'Serial Killers Volume 1' be unleashed upon the world. The digital edition is already set for pre-order. I'm TRYING to make some progress on our next outing over the coming week so I can share a bit of that with you. I'm also in the process of cleaning out my home office to try and plan to re-organize it. Since it sounds as if I'll be working from home until at least 2021, I really need to change things up a bit to keep my life more organized.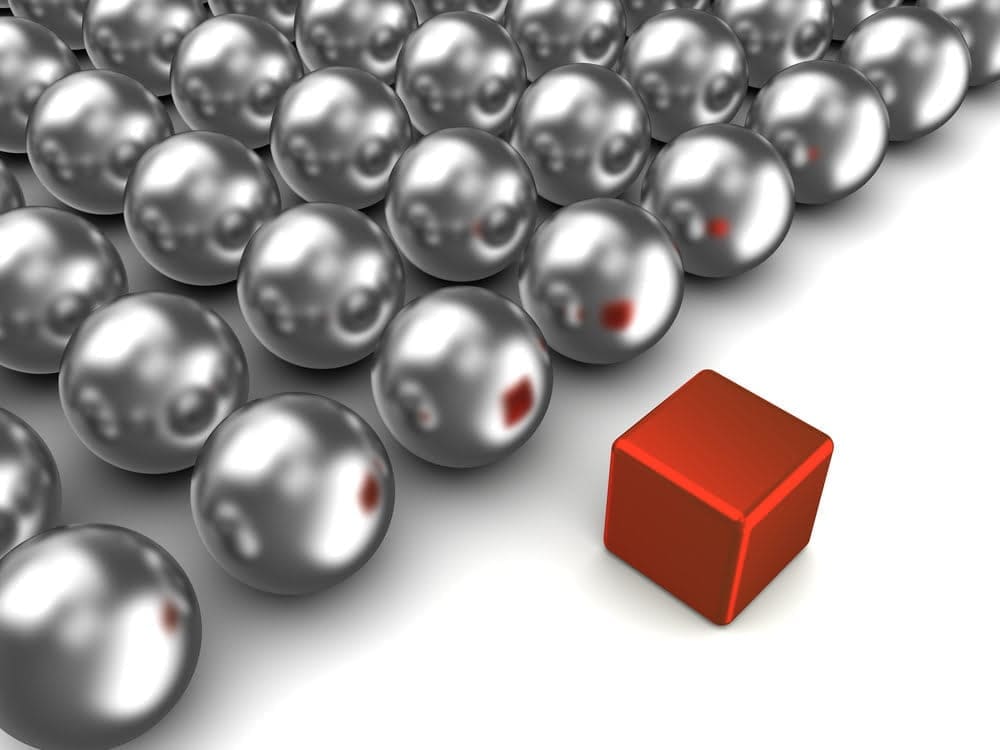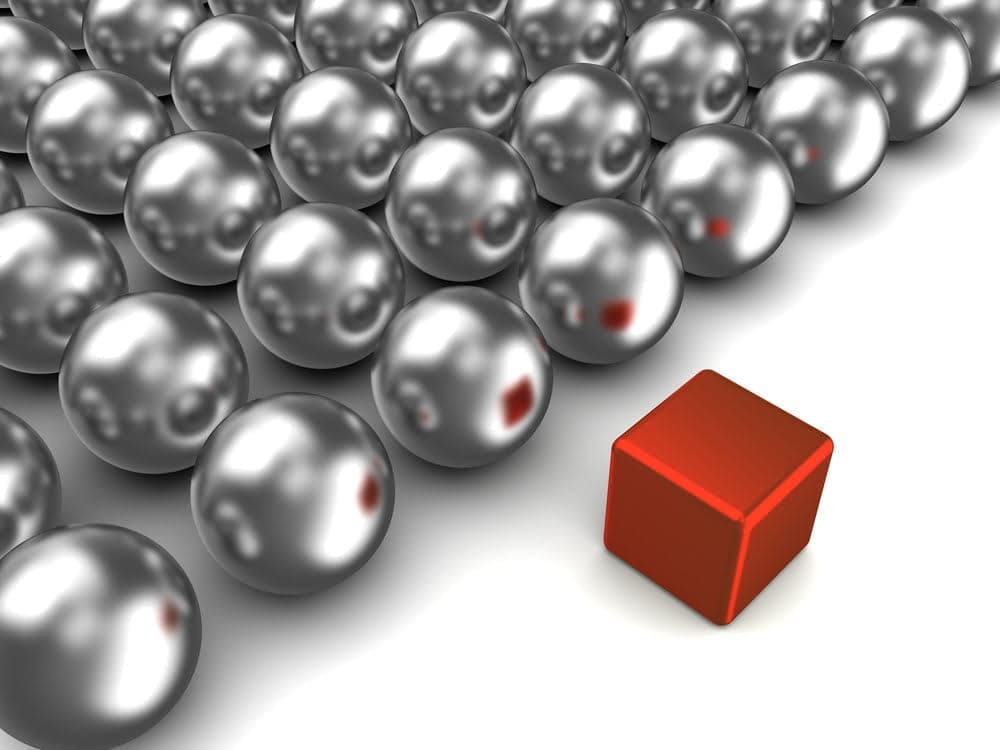 The Perfect Form by Ivan Wolfgang Yuri
Keten sat on a high road in the mountain looking down through the long winding trails spread across the valley. Low-hanging clouds covered the distant peaks. He was unusual among the boulders of the land. The others were different sizes of spheres, but he was a cube rather than a sphere, a peculiarity in this world of perfectly spherical beings. The other boulders rolled around with ease, but Keten had to stop and started as he rolled onto different faces. 
He contemplated his problem; in a world of perfect spheres, was it so wrong to be a perfect cube? The sphere was the perfect form; perfect to roll with, perfect to stop, perfect in every way.
Over countless generations, the boulders perfected their form. From the earliest days of jagged and misshapen rocks, they became perfectly spherical. Mistakes occurred, but they used their force to remove it; to sand down the imperfections and create the perfect form.
Keten was an imperfection, a throwback to the earlier times. Yet in his imperfection was perfection of a different kind; he was a cube six feet by six feet by six feet. Most defectives had a protrusion that could be shaved off. Keten didn't, his entire body was defective. This world was designed for spheres. He didn't care. He was unique.
As the sun rose over the valley, revealing the hidden abodes, little houses and huts lying in the sides of the hills, Keten supposed he should head home. He spent most of the night out reflecting on life.
He awkwardly made his way down the mountainside and into the valley, stopping and starting as he rolled onto each face. The wind whistled down the slopes with him. He was careful not to roll down the steep slopes and craggy cliffs. It wouldn't hurt him, but there was always the possibility that he couldn't stop and would shoot off the other side of the valley.
The rivers of civilization were worn into the valley by countless generations of boulders rolling their paths through the ages. The legacy of their ancestors were the roads they rolled on, their tombs; an unflattened field.
Keten rolled awkwardly into his house. His progenitor Aer was building a wall using her powers. Keten rolled up to her.
"Are you okay, Keten?" Aer said. "You were out all night."
"If I didn't want to change," Keten said. "Would I have to?"
"Why would you not want to change?" Aer said. "What's so terrible about being perfect like everyone else?"
"I don't know, I can't explain it."
There was something about changing that he couldn't explain with words. Some sense of himself would be lost forever. Like losing an eye, the physical change didn't matter, in some ways it even helped but it was still losing a part of itself. At that moment, Lu rolled in. 
"Lu," Keten said. "Do you think I'm ugly?"
"Ugly? You're not ugly," Lu said. "Just not-"
"Perfect?" Keten said.
"Perfection is over-rated. Is anything we create perfect? You're just different."
"Is it good?" Keten said. "To be like everyone else?"
"It can help," Lu said. "You must admit, it's hard to move around."
"It is."
"And it doesn't hurt," Lu said. "I got a lump removed and I didn't feel anything.
"I know," Keten said.
"And do you like the way I look?"
"I liked you with or without the lump," he said. "I'll look like everyone else."
"What's wrong with that?"
"I don't want to be like everyone else. I want to be me."
"You can be both, Keten," Lu said. "But I think you should see someone."
"An excellent idea, Lu," Aer chimed in.
"There's nothing to worry about," the doctor said, rocking around a little. "Many boulders are anxious to get rid of their flaws, to lose their awkwardness and regain their balance."
"He's not anxious, doctor," Aer said. "He doesn't want to change."
"What? Why?"
"I-I just…don't want to change," Keten weakly said.
The doctor rolled forward, looking up at him. "You understand everyone else is a sphere? That it is the perfect form?"
"But is it so great to be like everyone else?"
"It is when everyone is perfect."
No-one understood him. Everyone wanted him to change, to be like them, but no-one seemed to understand that he didn't want to change. For all the trouble his figure caused him, it was still his figure and his trouble to deal with, no-one else's.
"Why do you want me to do something I don't want to? You can't force me to."
"No, we can't," the doctor agreed. "The problem isn't that you don't want to but why you don't want to. Before we change your body, we have to change your mind.
A single lamp on the desk lit up the professor's room. The old boulder sat behind it, staring down Keten. Both of them sat in silence, waiting for one another to speak. 
"Now," the professor said, breaking the uncomfortable stillness. "Do you understand why you are here?"
"They want me to change but I don't want to," Keten said. How many times could he say it? "I don't need to change."
"Of course you do."
"Why?" 
"For your own good," the professor said. "Everything is designed for the sphere. Roads, houses, every building really. I understand that you even have trouble at your own house, Even your progenitor has difficulty with it."
"But it's my problem though," Keten muttered.
"It is. But that's our whole purpose. We're not trying to hurt you; you have to understand we're only looking out for your wellbeing. We just want to make things easier for you."
Keten remained silent. Was it worth losing his identity just to roll around easier? Was all he was just a cube? Or was there more? It was a gigantic part of his identity, as it was a gigantic pain. They want to break him down though. He would not let them.
That's what he thought until he went to the facility. Every single thing there was designed for perfect spheres. Keten had to awkwardly tilt and squeeze his way through every circular door, waiting around while the staff took their time to unlock the security pads. Through the plain white half-barrel corridors, the pressure of his body hinged onto his edges. The convex mirror hung in the corners of every corridor meant someone always watched him. 
Even the food was terrible. Normally his progenitor would set down meals on a special table higher than normal, so he only needed a small tilt to get at it. Here, it was much lower, so he had to tilt most of his weight forward. More than once, he slammed face-first into a bowl of Arbor soup.
Sleeping was also difficult. The bed would fit him perfectly if he was a sphere. As it was, he spent his night tossing from one side to another to relieve pressure on his vertices, the plastic mattress crinkling every time. Beneath the dim lights, he spent an hour staring at a blank wall, another staring at pictures of stars, the moon, daffodils; all spherical things in nature. This cycle repeated itself every night. Now and then, a doctor or nurse would check in on him through the small window in the door.
Keten, doctors, and other patients spent ages talking about why he wouldn't change. He still couldn't explain. It was like the sculptor needing to sculpt or the painter needing to paint, they didn't know why but they had to.
The other patients there were misshapen just like Keten. Most of them had protrusions or dents but none were like him. Even in a place full of defects, there was no defect like him.
Keten spent most of his time alone; most of the other patients read, played games, or talked to themselves or others. For most, it seemed a tolerable experience; they weren't happy, but they weren't miserable either. Keten wasn't miserable yet, but he was getting closer all the time.
Day by day, the facility took its toll on him; the bed, the food, the corridors, the talks. He was worn down, worn down like they were going to wear him down. His resolution remained as strong as ever but he had enough. He made his choice.
"So you decided?" the professor said.
"I did." Keten sighed. "It would make things easier."
"Everyone realises that sooner or later."
When he left the facility, Keten looked just like everyone else; perfectly spherical. He lost all his uniqueness to fit into his world. But that didn't really matter, did it? After all, what good was being unique if it came at a cost? What good was being unique at all? You could either be perfect or unique and Keten chose to be perfect.
The doctor, his mother, Lu, everyone noted how he was perfect now. A word never before used to describe him except in his cube form. The same way a symmetrical tree or rock is perfect; in geometry only. Now he was perfect like the sun, the moon, and the stars. Another star in the endless night sky, another boulder among countless others.
Ivan Wolfgang Yuri
Ivan is a part-time writer and graduate in the BSc Psychology program at Ulster University. He lives in Northern Ireland and does voluntary work at a local charity


A Certain Art
I am the art, and you are the artist. I am what you must do—what you must craft.
I am found in that glorious space between inspiration and madness, urging you to paint the world in riotous reds and wretched rages. I rouse your hands to move, so that they may break, bend, shape, gouge, tear, build, cut, shoot, fashion—anything and everything to turn bone and flesh and precious fluids into an eminent masterpiece that will bring you utter renown.
My canvas is the street, the school, the home.
And I'm waiting, right inside your mind.
Come. Create.
Patrick Winters
Patrick Winters is a graduate of Illinois College in Jacksonville, IL, where he earned a degree in English Literature and Creative Writing. He has been published in the likes of Sanitarium Magazine, Deadman's Tome, Trysts of Fate, and other such titles. A full list of his previous publications may be found at his author's site, if you are so inclined to know: http://wintersauthor.azurewebsites.net/Publications/List
Ancient Voices
My grandma always said I was special. She said it was a blessing that I could hear the voices of the ancients. The words of those who existed long ago.
I've spent my whole life with those voices whispering to me. There's not a minute out of my day that I don't hear them. It's a curse, not a blessing.
They always say the same thing, "Kill, kill, kill."
I've just tuned it out. But recently the voices are starting to make sense. The ancients must be wise for how old they are. Who am I to deny that wisdom?
Radar DeBoard
Radar DeBoard is an aspiring writer who just wants others to find enjoyment in his work. Even though he lacks publication and experience, he hopes his work will have an impact. He has a passion for horror and finds it the most interesting genre to write. 
The Keeper                                       
A serpentine haze
     pervades the night,
and caresses the ivy covered stone
face of the house–
where the keeper sits
      in quiet resolve:
When the doorbell chimes
a solemn echo fills the foyer,
cascading off the walls
in a macabre tone
like murmurs from the grave.
And the candle in the window
remembers the flame.
Enter another vague specter
of truth,
caught in the net of the keeper,
trapped in his house
at the gate of the world.
Enter another vague specter
to be catalogued and shelved
here in this house–
in the eye of the void,
at the gate of the world.
Between the beginning and the end,
through the unseen colors
of the rainbow:
The keeper sits
in such quiet resolve …
as the candle in the window
remembers the flame.
Published 1988 by Comico Comics in Dean Schreck's BLOODSCENT with Artist Gene Colan.
Dean Schreck
Dean Schreck is retired and living in Myrtle Beach, SC.  His last published poem was in New Myths #25.  Many years ago, his work appeared in Eldritch Tales (5 times, he believes); Owlflight; Magical Blend, Noctulpa (short story); Space and Time; Bifrost; Weird Book, and a number of other mags.  He has done original comic book work—Bloodscent '88 for Comico; Twilight Zone #7 for Now Comics '92; 2 Tales for Marvel Hellraiser, and 4 for Marvel Fanfare.
About the Author
Latest Posts
Stuart Conover is a father, husband, published author, blogger, geek, entrepreneur, horror fanatic, and runs a few websites including Horror Tree!