Trembling With Fear 02/09/2020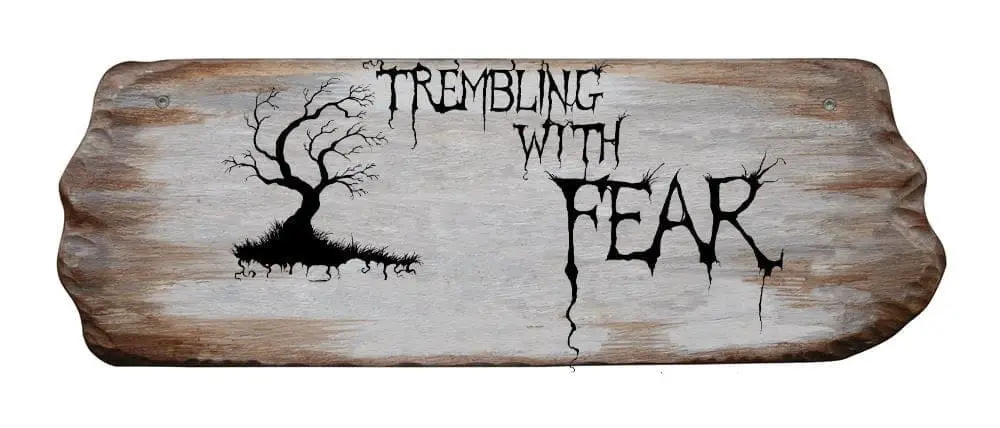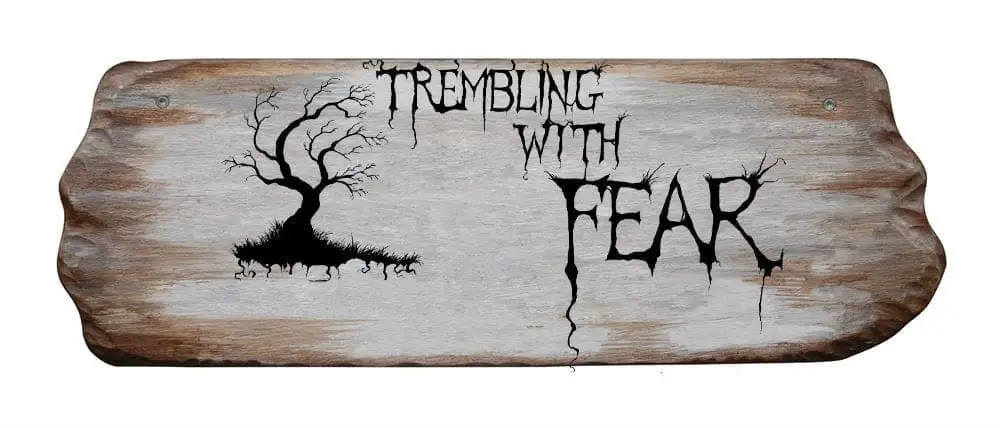 Welcome back to Trembling With Fear, another week has vanished into the ether and I've added another horror podcast to my list of things to do when I should be writing. This one is slightly different in terms of focus but one which many of you should enjoy. Hosted by Moaner T. Lawrence and Axis, The Late Night invites you to join in a watchalong and discussion of a chosen horror film, great fun (https://www.moanaria.com/thelatenight).
Before we get into the stories at TWF, I'd like to include a small correction here for Whispers in the Dark by Laurel Hightower, mentioned last week; I made a mistake with the publisher which is, in fact, JournalStone. I've just finished that book and would highly recommend if you like a mix of crime/supernatural thriller. My next read for #WIHM is Deborah Sheldon's Hand To Mouth (Demain Publishing).
Her Mother's Smile by Holly Rae Garcia leads this week's Trembling With Fear and contains one of the juxtapositions which make the greatest impact in horror – childhood innocence versus dangerous adult actions and their consequences. By painting a typical, and touching, scene of father and daughter together, the undercurrent of the father's thoughts and feelings really ratchet up the sense of dread.
End of Watch by G.A. Miller plays out the tension in this drabble, throws in a touch of the supernatural and then has you rooting for the main character to escape. It's the interrupted ending that tells you so much, effective use of punctuation can have a big impact.
Lightning Strikes Twice by Edmund Stone brings the standard trope of a visit to a graveyard during a storm and gives it a tweak, turning it into a rational experiment, with perhaps unexpected results. Nice to see a cemetery tale break away from the usual fare of ghosts and zombies.
Mirror, Mirror by Melissa Elborn is a timely drabble in these days of obsession over appearance. We all carry an image in our head of how we perceive ourselves and it's not always what we actually see in the mirror. Play on very real human hang ups or issues such as body dysmorphia and you can come up with something quite dark.
Steph
So I have a pleasant Trembling With Fear update to share with you! We've got the cover design picked out. It still needs a bit of work, but that is a pretty nice piece of progress!
As I'm sure you've already noticed, we've already got a strong showing for Women in Horror Month! At the time of typing this we're scheduled through the 22nd. Technically, we have posts to cover the rest of the month but if you're still interested in pitching an article please reach out! We're always willing to feature more than a single post a day if we do fill up!
Sorry for the short update, that's all for this week!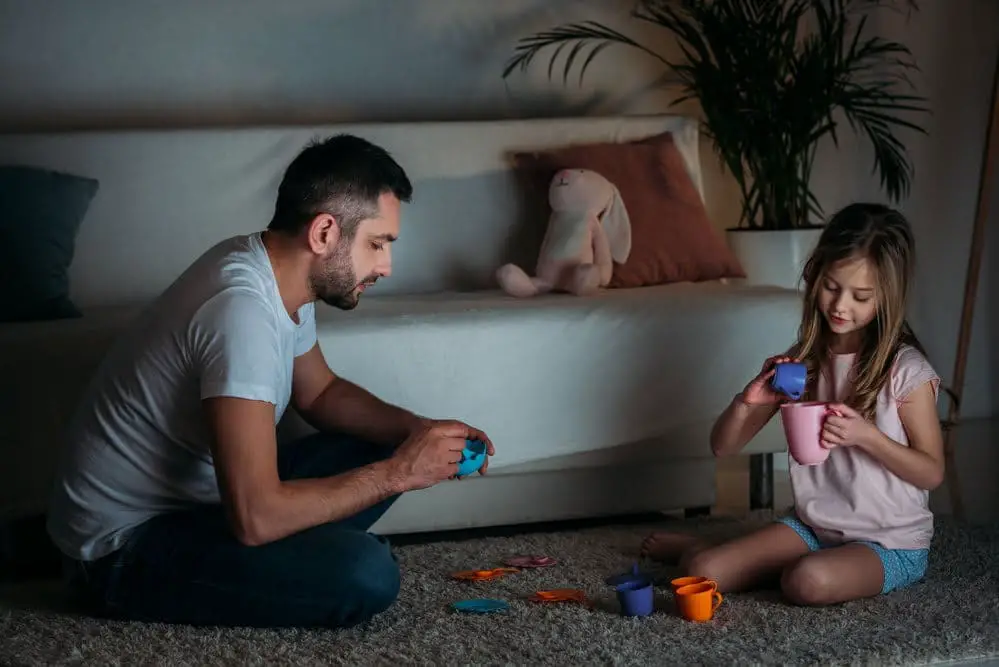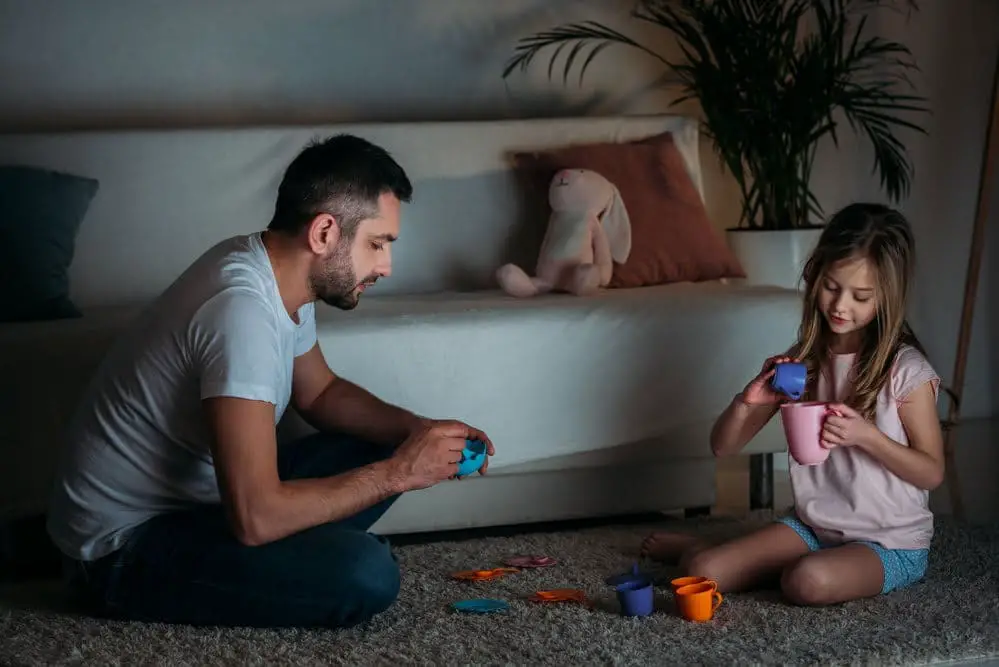 Her Mother's Smile by Holly Rae Garcia
"Yogi doesn't like Earl Grey."
"Oh, I'm so sorry, how could I forget?" The teapot dangles from my fingers over a delicate porcelain cup. Propped in the chair behind it sits Yogi, a stuffed bear who has seen better days. "I do apologize, Mr. Yogi." 
Camilla giggles, her blue eyes twinkling. She has no idea her life is about to be flipped upside down. For that, I am sorry. But only that.
I move on to the next cup, behind which sits a duck whose bright yellow feathers and smooth button eyes have yet to age. I glance at Camilla, eyebrows raised.
Her mother's smile beams back at me. There is no doubt Camilla will grow up to be just as beautiful as Katherine was. She clears her throat, resuming the authoritative air of a woman in charge of a very serious tea party. "Oh yes, daddy. Henry loves Earl Grey!"
Water pours from the teapot into the cup, splashing over the sides and wetting the lace table setting beneath. This goes unnoticed by Camilla, her attention already stolen by her own empty cup. 
She squirms in her seat and claps her hands. 
But for the smile, they are different as night and day. Camilla would never have fallen in love with her coworker. She wouldn't try to leave her husband and child, breaking up a happy home. This sweet girl is nothing like that woman.
She gulps the "tea" from her cup and offers it up again. This will probably be the last tea party for a long while. I cherish every minute of it, the calm before the storm.
"You're thirsty today, Princess Camilla!"
Suppressing a giggle, she holds her cup steady while I fill it again. 
We've already gone around the table at least three times this afternoon. I always "forget" that Yogi despises Earl Grey, wait for her permission to serve Henry, pour her two full cups, and pretend to sip my own. 
"When is Mommy coming for tea?"
"In a little bit; she's just resting."
Katherine is upstairs in our queen-sized bed. When I left her, small white bubbles of foam had formed at her lips and her blank eyes stared at the ceiling. The air was thick with promises broken. I had already served her tea, laced with a special ingredient from the clear jar in my briefcase.
I couldn't just let her leave, embarrassing me with her scandalous affair and relegating my time with Camilla to every other weekend. Still not sure what to do with her body, my mind reels through the options as we play at tea.
Camilla laughs.
Distracted, I glance at her across the table, "What's so funny, love?" 
"It's your tea, Daddy! And you're not even drinking it!"
My eyes follow hers to the floor of her closet and the cup in my hand crashes to the floor.
Sitting on the plush pink carpet is my briefcase, the top flap unlatched. Next to it, the clear bottle…now empty.
I leap across the table to knock Camilla's cup from her hand, but I am too late. Foam bubbles tease at the corners of her mouth, and she is no longer smiling.
Holly Rae Garcia
Holly
Rae
Garcia
 is a photographer on the Texas coast. Her short fiction has been published by The Sirens Call eZine and The Bookends Literary Review. Her novel, Come Join the Murder, will debut March of 2020. 
Twitter: @HollyRaeGarcia


End of Watch
The suspect came at me so I drew my Glock and fired three, right into center mass.
He didn't flinch. Must be wearing a vest, I thought, and getting closer. I aimed carefully and fired one more, dead center in his forehead.
The bullet hit and crushed flat against his head without penetrating. As I watched, the lead liquified, his skin seeming to absorb the metal without leaving a mark.
He grinned then, a feral grimace that never touched his eyes, and closed the gap between us. 
I barely had time to put the gun against my temple before he…
Lightning Strikes Twice?
Haley walked into the cemetery, although reluctantly. She'd heard a man was struck by lightning near one of the graves. Curiously, she wanted to see if it would strike again. The rumble overhead signaled a storm approaching. Lightning filled the sky and illuminated the strike area where a grave marker shone bright in the night. Good, she thought. Now she'd see.
She knelt by the marker and felt the smooth texture of stone? No, this was something entirely different. The clouds streaked a golden arch of fire down from the Heavens. Then she realized, too late, the stone was metal.
Edmund Stone
Edmund Stone is a writer, poet, and artist who spins tales of strange worlds and horrifying encounters with the unknown. He lives in a quaint town on the Ohio River with his wife, a son, four dogs and two mischievous cats. You can contact him at edmundstoneauthor.com, Twitter @edmundstonehwr, or on Facebook@edmundstone.
Mirror, Mirror
When I get up in the morning, I look at you. Before I go to bed at night, you are waiting. Reflecting back what you see. 
Every day there is a little change. So slight, so sly. A crease here, a mark there.
I smile, and you grimace. I raise my left hand, you raise your right. Rolls of fat have now shrunk back to the bone. Eyes that stare so blankly with pupils big and black.
Once I was happy to gaze at you; now I shun you. Who are you mirror person? Because you are no longer me.
Melissa Elborn
Melissa Elborn writes short horror fiction and is a former award-winning journalist. She haunts deepest, darkest Bedfordshire in England with her husband, daughter and two black cats. Her work has previously featured in Siren's Call eZine.
Twitter: @MelissaElborn
Author blog: melissaelborn.com/
About the Author
Latest Posts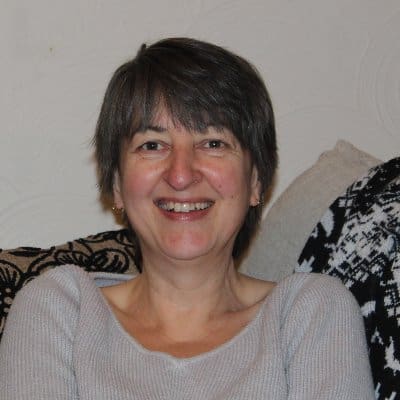 Stephanie Ellis writes dark speculative prose and poetry and has been published in a variety of magazines and anthologies. Her longer work includes the folk horror novels, The Five Turns of the Wheel, Reborn, and The Woodcutter, and the novellas, Bottled and Paused (all via Brigids Gate Press). Her dark poetry has been published in her collections Lilith Rising (co-authored with Shane Douglas Keene), Foundlings (co-authored with Cindy O'Quinn) and Metallurgy, as well as the HWA Poetry Showcase Volumes VI, VII, VIII, and IX and Black Spot Books Under Her Skin. She can be found supporting indie authors at HorrorTree.com via the weekly Indie Bookshelf Releases. She can be found at https://stephanieellis.org and on Blue Sky as stephellis.bsky.social.