Trembling With Fear 08/05/2018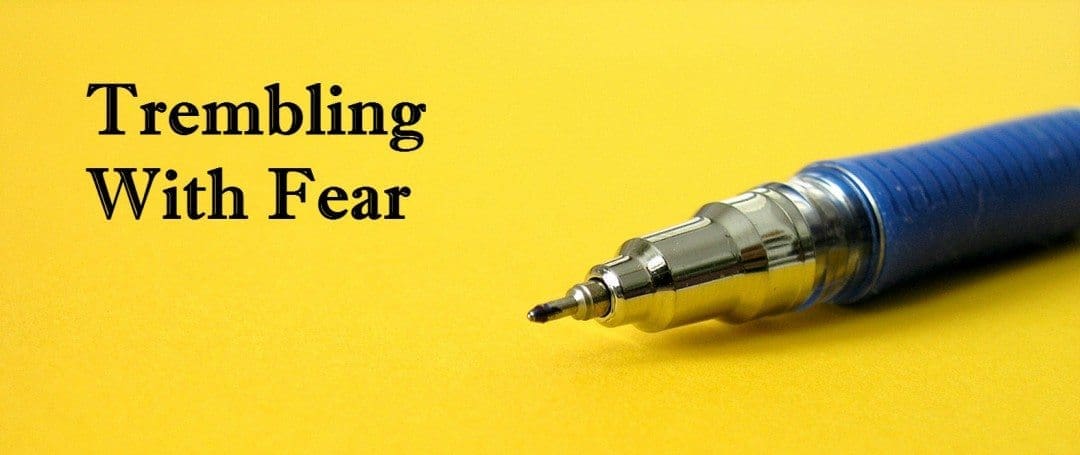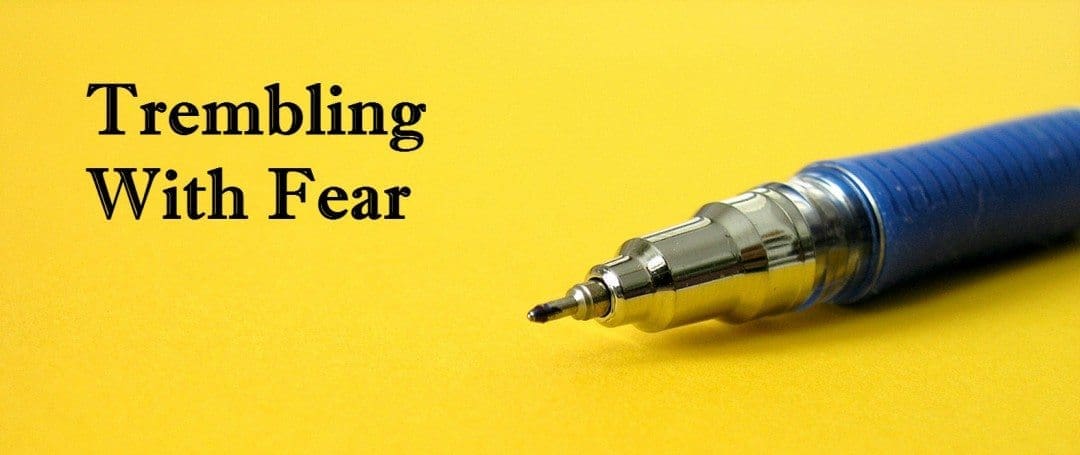 Lazy days of summer, eh? Lies, all lies. Since finishing the school year, my break has been pretty much non-stop in terms of getting things done. It might ease up, I'm hoping it'll ease up …
Hmm, what can I write about this week? Rejection? Yep, got one of those from Cemetery Dance – but I was in the company of hundreds and I still like my story so will submit it elsewhere. Anything else? My self-published poetry collection (Dark is my Playground) briefly shared the Kindle shelf with Dante. That made me happy as his Inferno is something I have used in my stories or referenced in some way. More? DeadCades, the FlashDog/Horror Tree baby is almost ready. All stories in, except one awaiting its final edits. That means the bulk of my editing commitments are over and I can get back to work on my WIP. You'll know when I'm writing as I tend to tweet the music links instead of actually getting on with things! What distractions do you use to avoid writing?
Now, for TWF people.  I went over to Lionel Ray Green's blog at the weekend, and had a read of his 'Horror at the Beach' post, great fun. He also includes reviews (and is also part of the HorrorAddicts review team, somewhere else  I also lurk), news and interviews, so please go over and take a look. I also visited G.A. Miller's website. I haven't had a chance to look too much at the content BUT I was very impressed by the whole layout – extremely professional. I'm hoping to sort out a 'proper' website over the next month and I'll be checking up on people and maybe pinching an idea or two …
Hit some snags with formatting on the Anthology but it is mostly together. I SWEAR UPDATES ARE COMING!
'Trembling With Fear' Is Horror Tree's weekly inclusion of shorts and drabbles submitted for your entertainment by our readers! As long as the submissions are coming in, we'll be posting every Sunday for your enjoyment.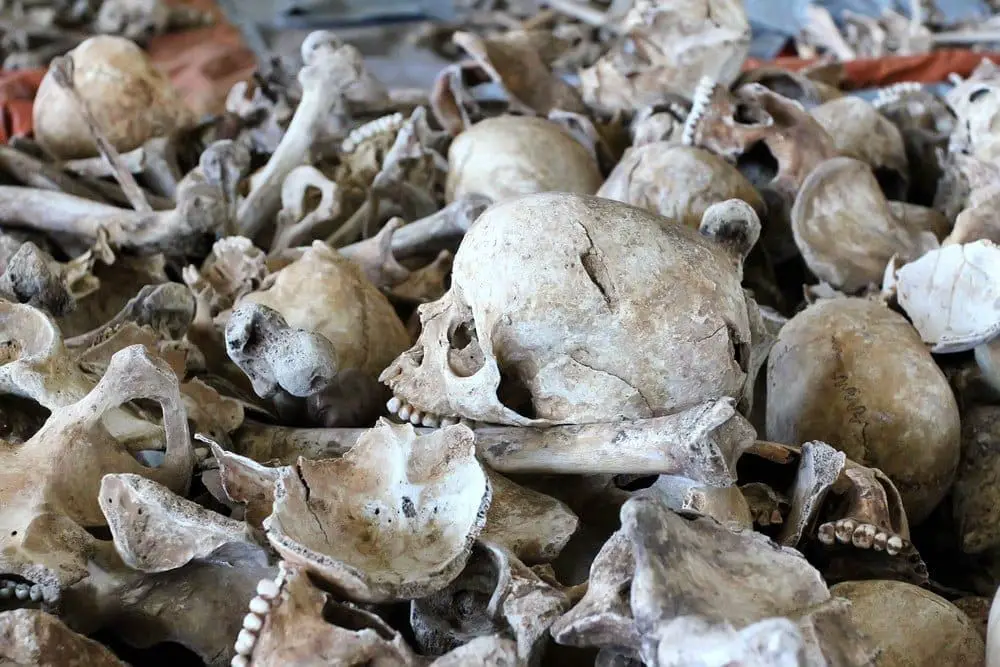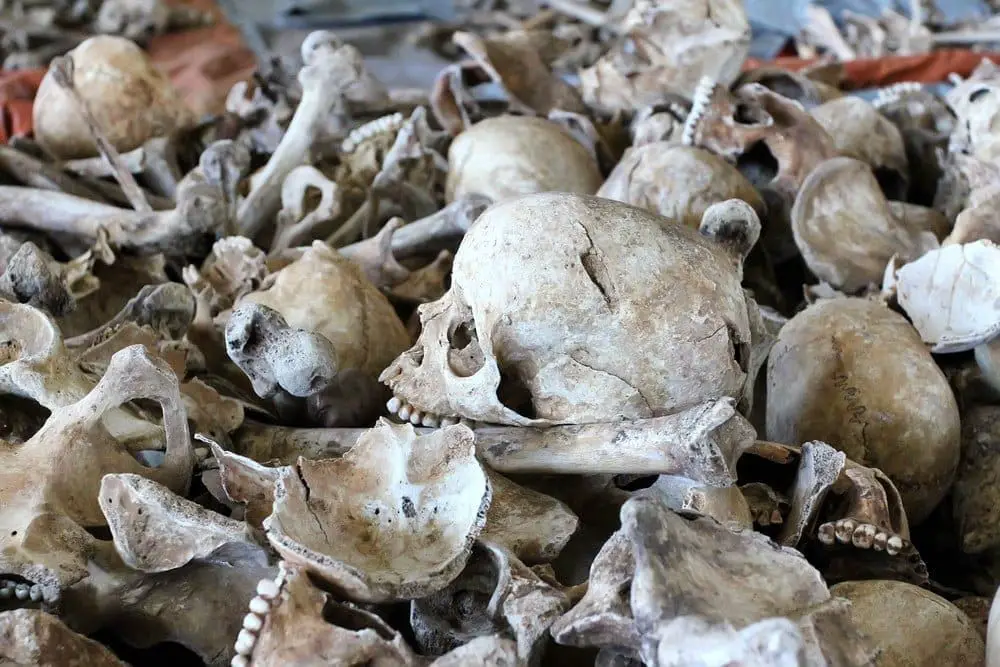 The Digger
By day, I dwell in the hollowed-out shell of a rotting oak in the forest outside your town. There I curl and sleep against damp, mossy wood. Shielded from searing sun. Away from day people's prying eyes.
I myself have no eyes. Children of the dark do not require them. Only hands and feet and teeth and snout to claw and dig and sniff and chew.
Day people count hours with numbers. But I know time only by darkness. When shadows are pure and pitch and ice cold, they seep into my flesh. It is then that I know you are asleep, and I emerge to dig.
Not one night goes by that I do not creep into the pitch and search. In the woods. In the park. In your yard. In your trash and sewers.
On dry summer nights, I claw through cracked crumbling soil.
In the winter, I chew through the ice and scrape apart frozen rock.
On stormy nights, I slop through muddy puddles, soak in glop up to my shoulders, and squish wet earth as I grasp for treasure.
I do not always find things, of course, but I dig for the thrill of searching.
Day people are quick to dismiss my holes. A gopher, a mole, a sinkhole. Any explanation that helps them sleep, while I dig so close to their primrose gardens and soft pillows.
The things you find in the ground will surprise you. Priceless coins. A diamond ring. Bones.
Objects tell stories. They reek of those who buried them. They drip savory day people feelings.
A day boy stole a box of rare coins from his friend's grandfather. Too guilty to keep them, too fearful to confess, he buried the coins. At the bottom of the tree where I sleep is a pile of coins and bottle caps. The boy's coins are colder than the other metal things I keep.
A day man gave his day woman a ring. She accepted, and later returned it. The man was too poor, not attractive enough for her. Too ashamed to bring the ring back to the jeweler, he buried it and drove away. The ring waited in the ground to tell its story to my hands.
The ring's man will be forgotten.
But the bones in your garden told a tale so sad that I lamented I have no eyes for tears. I could not bring myself to drag the bones back into the woods with me. I left them there, out of respect. I visited them nightly. They whispered their stories over weeks and months.
Bones are more powerful you see than rings and coins. A piece of a day person's soul remains trapped in a skeleton for hundreds of years.
To a day person, bones are quiet. But to me they are music.
You have asked me who I am, and I have told you, but I ask that you silence your tongue a while longer. I wish to know you. I wish to know why you put this other day person's bones in the earth.
But you will need time to think in quiet darkness. I will take you there now, so that later—when I have all but forgotten—I might find your bones again and hear the tale.


Superman
In every childhood fantasy, I was a superman.
Possessing powers only ever seen in dreams. Defying the laws of physics, travelling through space and time. A telepath, capable of placing my thoughts straight into a stranger's mind. Destined to live forever; immortal, like a god.
A foolish youth, wishing for the impossible.
It was only as a man that I came to understand the true nature of art. The magic one can wield when a spell is really cast. Seven simple words, granting me the ability to do all that I yearned for.
I am the author.
Think of me.
Steven Holding
Steven Holding lives with his family in Northamptonshire in the United Kingdom. His work has been short listed in several contests and his story "UNTIL THE END OF THE WORLD" was selected as the winning entry in the WRITING MAGAZINE 2016 annual short story competition. One of his monologues was chosen to be performed at Northampton's Royal Theatre, while his adaptation of "Alice in Wonderland" was produced at Northampton's Derngate Theatre in 2017.
You can visit his website at www.stevenholding.co.uk
Times Up
On wings and horror the devourer of souls was loose. It was the thing that evil ran from; power absolute. Yet, there stood a lone man unflinching and unafraid. This intrigued the ancient one.
"Tell me mortal, why do you stay?"
"I know that you are afraid," the man replied.
The cosmic being recoiled from the tiny form. This was no chance meeting. The deepest pit of despair couldn't contain the darkness inside him.
"Death you see, dear Sinthulas, comes for us all."
Arthur Unk
Arthur Unk lives and works in the United States, but dreams of a tropical, zombie-free island. He hones his drabble skills via the Horror Tree Trembling With Fear (Dead Wrong, Flesh of My Flesh, The Tale of Fear Itself, and others yet to come) and writes micro/flash fiction daily. His influences include H.P. Lovecraft, Stephen King, and life experience. You can follow his work from all around the web via his blog at http://arthurunk.com or read his many, many micro-stories on Twitter @ArthurUnkTweets
She Took Everything in the Divorce, so I Took Everything Out of Her
Janice loved that she got to perform her ex-wife's autopsy. Slicing Lianna open didn't quite make up for adultery and alimony, but that didn't matter. Betrayed by her lover, with no family to mourn, Lianna's corpse meant nothing to anyone.
Pulling out each organ and bone for fun, the mortician left a skin husk behind. Yet, as she began to embalm the skin, it clung to her, shredding through clothing. Too fast for her to scream, it adhered to her whole body, stretching, covering, consuming.
Once it took over, the new woman caressed her new body, smiled, and walked away.
Kevin Holton
Kevin Holton is a cyborg and fitness junkie from coastal New Jersey. He's the author of At the Hands of Madness (Severed Press), as well as the forthcoming novels The Nightmare King (Siren's Call Publications) and These Walls Don't Talk, They Scream (HellBound Books). He also co-wrote the short film Human Report 85616, and his short work has appeared with Sci-Phi Journal, The Literary Hatchet, Radiant Crown Press, Pleiades, Rain Taxi, Mighty Quill Books, and Thunderdome Press, among others. He can also be found acting, blogging with The Bold Mom, or talking about Batman.
You can find more of his work on his website, Patreon, Amazon, or just follow him on Twitter .
About the Author
Latest Posts
Stuart Conover is a father, husband, published author, blogger, geek, entrepreneur, horror fanatic, and runs a few websites including Horror Tree!