Trembling With Fear 01/31/21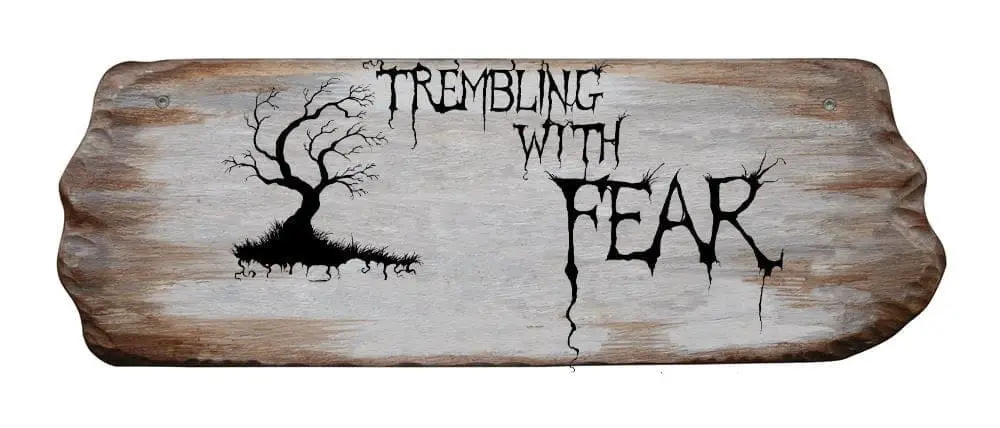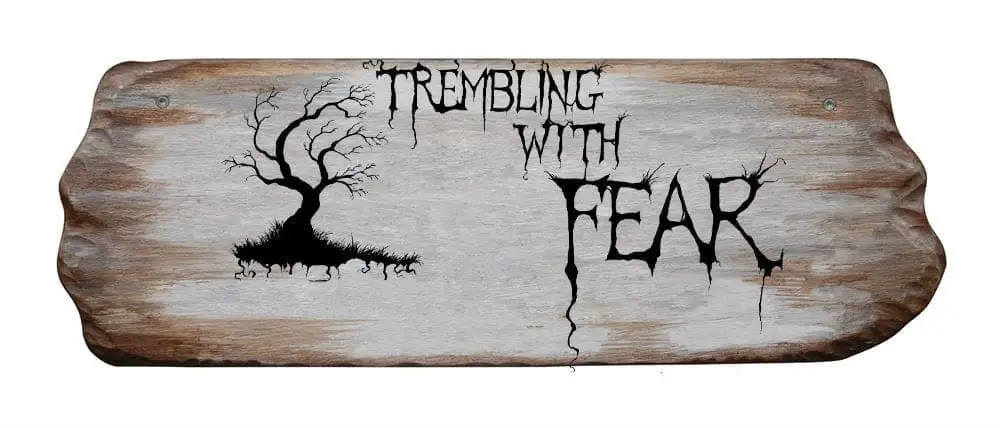 This week is going to be one of those 'editor's' editorials, inspired partly by submissions received in recent weeks but an issue which seems to be becoming a little more prevalent- namely the condition of a story when it's sent in. Apologies in advance if some elements appear like a moan but it's January, the sky is grey and it affects my mood, so here goes:
Occasionally a story isn't quite there for us but we know roughly what would do it, so we indicate that if the author takes onboard our suggestions, we are more than happy to reread, and in those cases, acceptance is pretty much guaranteed. However, some stories are sent in which start out really promising but as we delve in, we discover they need a huge amount of work. The story becomes confused or the plot line disappears, or the editing becomes sloppier. Sometimes, it's even the simple matter of taking a good idea and trying to force it into a flash form when that is not its natural home. We've seen some excellent ideas recently which just weren't ready. We've sent positive comments back with these and I hope the authors will take heart from that. I've also received stories where the author sends in a number of amended versions – please don't do that, it gets irritating.
As part of being submission ready, again check that it is for us and fits our guidelines, not just in wordcount or style but also content.
Violent? Fine, but for a purpose. Violence against women, children or animals? Make sure there's proper context, that it's not gratuitous and not extreme. Preferences are for something hinted at and then the consequences/the comeuppance made clear. If you send in a story of graphic abuse or violence just for violence sake, thinking that is what constitutes a horror story, then it will be rejected. The subtle and the chilling can make something more horrific than any slasher or torture tale.
As to rejections. Please don't respond to these. If we have the time to give feedback, we will do so in the rejection email. If you feel you then have to explain things or ask other questions, please don't. We don't want to appear rude but we don't have the time to go in-depth or revisit work. I would love to offer more in terms of response but it's simply not humanly possible. I'm a writer myself, I want to know why something was rejected too but a rejection is a rejection and I've learned to simply accept it, to do otherwise would be to damage future chances of working with that publisher. 
And word lengths? Drabbles, 100 words excluding title. Flash stories, 500-1500 words with some flexibility. Anything longer, consider as sending in as serial instalments (with the story split into appropriate parts).
Now to the lead story in Trembling with Fear which this week, is Kept Woman by Maggie Nerz Iribarne, a haunting tale of suffering and tragedy. Part of the horror in this tale, is the vulnerability of the wife and her helplessness at the hands of an uncaring husband who is her primary carer. To be in such a position of helplessness, even with a caring partner, is surely a real-life secret dread of many.
Inner Peace by Scarlet Berry plays on a pun on the title. Wordplay is something I greatly enjoy.
S.W.A.C by Catherine Berry turns abbreviations into a killer, literally. Again, take the known, tweak it and come up with something new.
The Shadow Children by Alyson Faye is a gothic horror centred on a childhood dare. A lot of atmosphere in so few lines. Atmosphere builds the place, layers the horror. My favourite stories are those steeped in atmosphere.
Enjoy the stories and send us yours!
Take care
Steph
Ladies and gentlemen! Tomorrow kicks off Women in Horror Month and we're eagerly looking for guest posts from readers, writers, and any other women in the publishing industry who would be interested in contributing a guest post. Please reach out to contact at horrortree dot today!
We've already got some great content lined up for the first week though we're looking to have the full month set up and need more of your words! Please do reach out.
For our readers, today we have some great fiction once again for you to check out. What a way to end the month!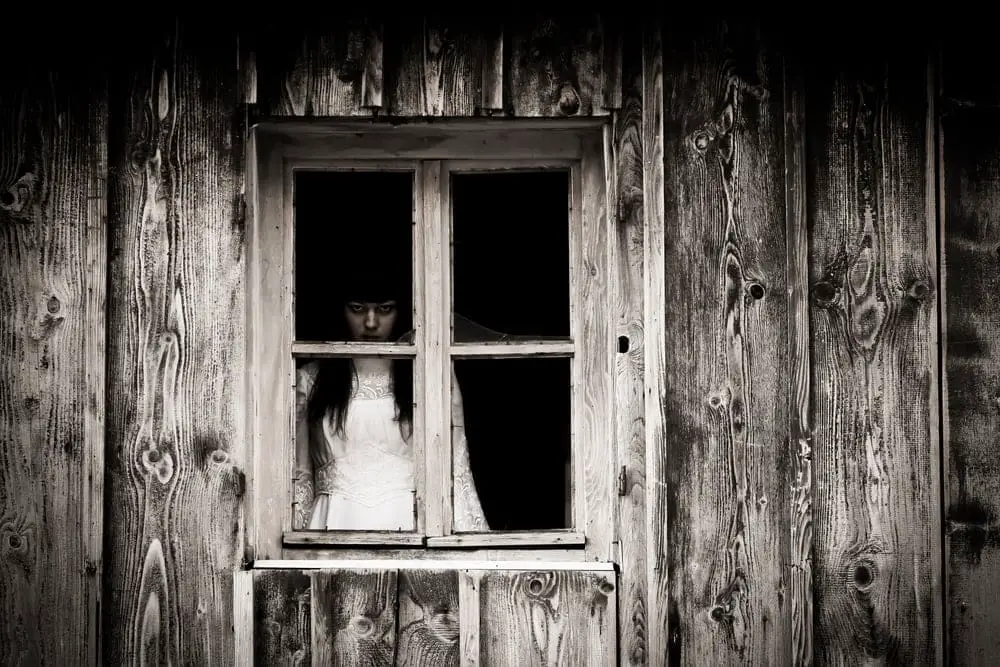 Kept Woman by Maggie Iribarne
Now, there is  no Fred. Now,  I am no longer obese, incontinent, hairy, stained, paralyzed, starving, thirsty, sunburned. I am no longer sleeping on the floor, my face pressed into the toilet base. Now, I am free, but I am still here. 
***
Leave it to Fred to live until 97, skin and bones and still driving around in that Lincoln, his head barely reaching over the dashboard. Leave it to Fred  to be counting his change at the grocery store and hunting for bargains, even when he was as good as dead. Even when his time was pretty much washed up.  Even when his millions were slated to be given away. Leave it to Fred to be hauling his crusty self up to the club for cocktails. Leave it to Fred to even acquire a girlfriend, Marlene. She got his number soon enough though. 
I decided his time had come, so I simply appeared above him. I hovered there, observing his sleeping- sack- of- bones body and regarded him for a time. Then,  I affixed my lips to his dry sleeping ones, not relishing the feel of his thin, chapped mouth, still with crusty food from his dinner dried around its edges. At contact,  he realized my presence and his eyes shot open and he gazed forward, recognizing me. Always fearless, he began to smile, that cocky expression I knew so well.  I  inhaled like I never could in life, feeling cool and calm. An unnaturally huge breath, a tidal wave. I gulped him in, enduring his garbagey spirit, accepting the maggots that swished  inside my mouth, ingesting him, dark memories flicking across my mind. Finally, he deflated and evaporated. 
***
  The beginning. When I met Fred, I thought he seemed very cute and sounded very clever. He hailed  from a wealthy- but- not -showy family. My mother always said that the classiest people don't appear to be rich at all. So it didn't trouble me that he always wanted to go to the cheapest places, the most reasonable restaurants. Once, as I observed him scanning a menu for the lowest price,  I teased him, saying, "Penny wise, pound foolish." His face shifted to Very Serious, "You need to know it's the pennies  that make the pounds. You can't waste anything." He uttered this passionately; I blushed. That night, wearing a taffeta skirt and satin heels, I ordered hotdogs and beans, even though I wanted the filet. 
On the October afternoon Fred proposed, the bonfire by the lake where we ambled, having blazed the night before, was dead.  Ashes blew in the cold wind. The sharp angles of his face twisted  my way and his small  grey eyes glanced at me, and then down. He reached his ungloved hand into his pants' pocket and  produced his grandmother's Tiffany engagement ring. A 1.65 carat  with tiny diamonds on the sides, a platinum band. Understated, beautiful, quietly brilliant, like the intense red and gold leaves contrasting with the grey sky.   "Don't lose it," he said, and we were engaged. 
***
The long end. I succumbed to stroke on the boat. We were docked at the Cape and I went to clean the kitchen.  I began scrubbing  a pot; everything after that went dark, then murky. I revived to a cloudy view of their faces, Fred's and our grown up son's,  gaping  at me, blabbering, discussing me. She's she's she's …. I perceived their backs turn away as they vacated the room.  I understood I was in the hospital. I felt the itch to stand, to talk.  
The wheelchair became my home.  My bottom burst with sores  from sitting so long. Fred spoon-fed me food from a can, mostly stew, disgusting, but I had nothing else to do and no way to express myself, so I ate it. "Thata, girl," he said as I choked it down, gasping  and wheezing,  and attempting to remain calm. His  sturdy hand hammered  hard on my back, jarring me forward; water streamed from my eyes.  
On nice days, Fred wheeled me out to the driveway and stranded me there. At first, it felt good to be out. I studied my overgrown flower beds, noticing how my cornflowers and tiger lilies and lupines somehow managed to survive. They gave me hope. But then the heat would start creeping up. The sun blazed down on my hatless head and unprotected face and hands. Stuck in the chair, without the use of my hands,  I wagged my head left and right. Sweat dribbled down my forehead, seeping across my cheeks. I wanted to cry out to the neighbors, Peggy and Mitch, but they peeled off inside when they saw me. Fred lingered inside the cool, dark house, never bothering to check on me. My husband just let me sit and sweat and burn in my food stained sweater and  polyester slacks. We were millionaires, mind you, but he bought his  paralyzed wife polyester from the thrift store. I was beautiful once, but that doesn't matter now. 
Fred often dropped me when transferring me from my chair to the toilet or the bed. He weighed about 90 pounds to my 190; it was a strain. Every night I never knew what would happen. He'd lean in and position his arms around me. I savored my husband's own filth when he came near and closed my eyes and prayed. Sometimes, just by the sheer force of will,  he'd hoist and heave me and I'd end up flat on my back on the bed. Then he'd straighten my legs and tug off my pants, sit me up and unbutton my top, unhook my bra.  Throughout this process, he'd talk to me in a queer baby voice. "OK, Lizzy, time for your jammies." When I did fall, when he did drop me, he'd just abandon me there for the night, shoving a pillow under my head and covering me with a thin blanket before shutting out the light. I'd lay there frozen, peering into the darkness. He'd call the firemen in the morning to lift me. No need to disturb them so late at night. 
Years passed this way. I knew because of the holidays. On New Years Eve Fred hauled me up to the club in my dirty clothes with my filthy fingernails and hairy chin for all my old friends to scrutinize, to pity. Their expressions would say it all. Poor Lizzy. 
One of the secrets of the dying: total awareness. Every thought, your own and  everyone else's. Every sound. Every passing emotion. That final night, the night of my liberation,  I noticed Fred's annoyance that my arm  was stuck like a log  in the towel rack.  I sensed Fred's frustration trying to loosen it. I endured the weight of my body pressing down, perceived the darkness, the pouring rain, around us. I heeded Fred's grunts, heavy breathing, my moans. A dull ache in my other arm inched up slowly, my heart pounded, exploding in my chest. 
***
 I can't quit this place, my home. Even with Fred lugged out dead on a stretcher, I am still not satisfied. Even with my son's dry eyes and middle-aged hunch, his cleaning out of my closet (finally), his tour of the house with the estate salesperson. His final exit out the front door. Even with the cars lined up and down the street to buy all of my things, my mother's silver sold to strangers for a song. Even with the house  totally empty of things, strangers entering and exiting, opening and closing, pointing, commenting, criticizing the uneven hardwood, stained carpet,  unfashionable and  sticky linoleum. Even with the echo of silence and deep darkness and total solitude at night, I linger here. 
My hands can still touch. My fingers sweep the mantle where I used to arrange my Christmas greens every year. They brush the dusty drapes still hanging in the living room. I can turn on the water and sit on the patio in the one rusty chair left behind.  My eyes, obviously, can still see. I can peek into Peg's window and behold her, my old neighbor, my former friend. I absorb her guilt and fear, her innocence, too. My eyes rise up like fire, reflecting in hers. Her mouth drops, agape in horror. Despite her alarm,  she can't defy her urge to look through the window, for me. She witnessed what happened here. She knows I remain.
Maggie Iribarne
Maggie Iribarne is a lifelong writer, happiest with a blank journal and a new pen in hand. She loves her husband, son, and working as a writing tutor at Le Moyne College. She practices her craft on the third-floor attic of her home in Syracuse, New York. Her website, www.maggienerziribarne.com, is evolving, but accessible.


Inner Peace
It's been said that forgiving the people who have hurt you will bring you inner peace. After years of feeling worthless and lost, I stumbled on that quote and it changed my life.
When I meet the reprobates who caused my anguish, I tell them that I forgive them. Their reactions are varied: some show surprise, others relief, many are perplexed and a few have even told me that I'm doing a good thing.
I can't help but agree. A feeling of peace warms me as I gaze at my collection of jars, each filled with my persecutors' inner pieces.
Scarlet Berry
Scarlet Berry is a Yooper. She's been married over forty years to the same man and they raised four children together. She writes for the joy of it and has contributed to Trembling With Fear
S.W.A.C.
Shelly finds the envelope in her mailbox. Her name's in purple ink on the front with the imprint of a kiss on the back below the letters S.W.A.C. She laughs. Sealed with a kiss is spelled wrong.
Slipping a finger under the lip, she finds a note inside with a strange solitary sentence. 
Fingertips tingling, a sizzling, searing heat creeps up her arms, sinking bone deep. Shelly claws at her neck and chest, acid bubbling beneath her skin. She whimpers, high and reedy, mouth spewing frothy blood. The note lands on the floor, purple ink gleaming.
Sealed with a curse.
Catherine Berry
Catherine Berry lives in Michigan, sings with her dog, and loves potatoes. Her work has been published in the anthologies Trembling With Fear: Years 1-3 & The Trench Coat Chronicles.
More of her work can be found at www.caterinaberyl.blogspot.com
The Shadow Children
The wind whistled around the derelict playground on the edges of the woods. The shadow children peeked out at the fleshly boy, smelling his sweat and bravado. 
Another here for a midnight dare.
They wriggled their legs and arms, like emaciated spiders. The moonlight shone off their skin, as white as burnished bone.
'Is anyone there?' they echoed his cry.
They sup the moon's rays, but it does not fill them.
As one they flow and swamp the boy. They cloak him, choke and consume him. He tastes so much more delicious than moonlight and they are so very hungry.
Alyson Faye
Alyson lives in the UK; her fiction has been published widely in print anthologies – DeadCades, Women in Horror Annual 2, Trembling with Fear 1 &2, Coffin Bell Journal 1 and Stories from Stone and in ezines, most often on the Horror Tree site, Siren's Call and The Casket of Fictional Delights. In May 2019 Night of the Rider, was published by Demain, in their Short Sharp Shocks! E book series and reached the amazon kindle top 10 best seller lists. Her work has been read on podcasts (eg Ladies of Horror), shortlisted in competitions and published in charity anthologies. Future work will appear in anthologies from Things in the Well, Mortal Realm and Twisted Wing Publishers. She performs at open mics, teaches, edits and hangs out with her dog on the moor in all weathers.
https://alysonfayewordpress.wordpress.com/
Twitter @AlysonFaye2
About the Author
Latest Posts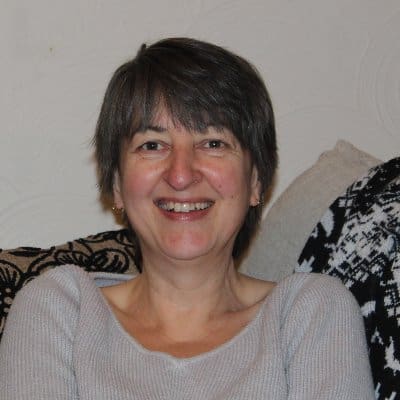 Stephanie Ellis writes dark speculative prose and poetry and has been published in a variety of magazines and anthologies. Her longer work includes the folk horror novels, The Five Turns of the Wheel, Reborn, and The Woodcutter, and the novellas, Bottled and Paused (all via Brigids Gate Press). Her dark poetry has been published in her collections Lilith Rising (co-authored with Shane Douglas Keene), Foundlings (co-authored with Cindy O'Quinn) and Metallurgy, as well as the HWA Poetry Showcase Volumes VI, VII, VIII, and IX and Black Spot Books Under Her Skin. She can be found supporting indie authors at HorrorTree.com via the weekly Indie Bookshelf Releases. She can be found at https://stephanieellis.org and on Blue Sky as stephellis.bsky.social.