Trembling With Fear 01/07/2018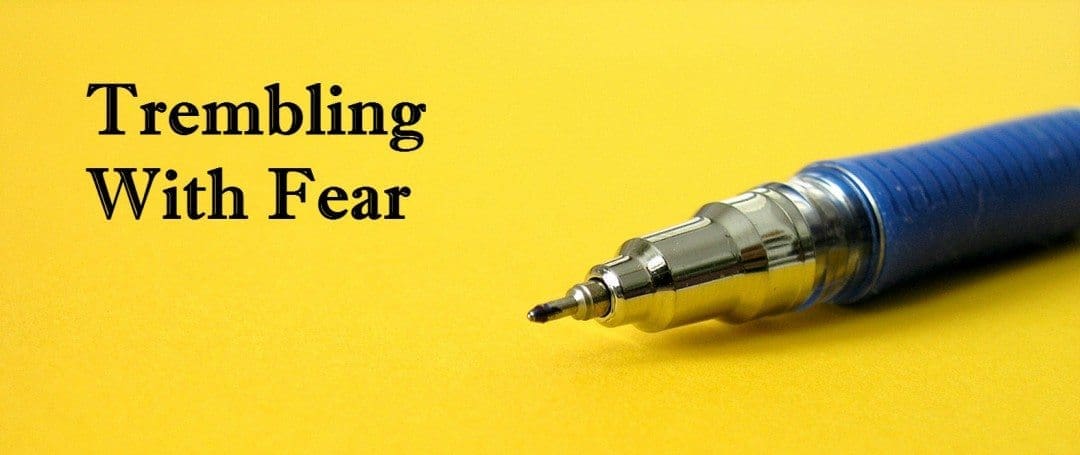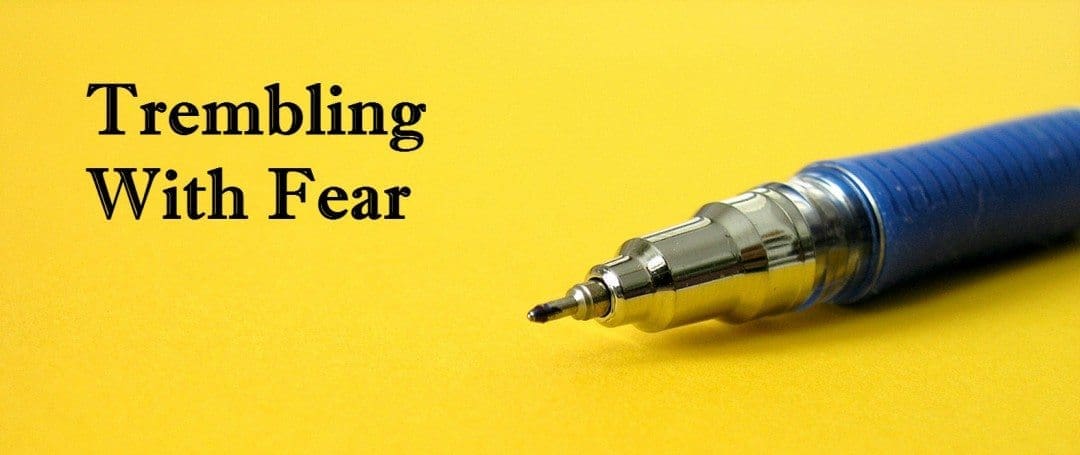 A New Year has begun and in the UK, we are celebrating the centenary of women's suffrage. In 1918 it was only women over the age of 30 (and fulfilling certain property criteria) who were given the vote. Full suffrage was not achieved until 1928. Why do I mention this here? Partly because the issue of equality between the sexes is ongoing, because it seems that women in this particular section of our industry still need a boost – February is the traditional 'Women in Horror' month – in order to make themselves heard or get themselves seen. It should not be this way. Talking to horror writer, Theresa Derwin recently at the Birmingham Horror Convention, we discussed how, as women, we seriously had to consider whether or not to use our own names as a byline or do we revert to initials or a pen name to disguise ourselves in order to get more readers, she also waved her arm at a male-dominated aisle of authors to demonstrate the imbalance. It made me think of our approach at Horror Tree and I can honestly say that 1) a person's gender does not come into it when I read a story, it is always the work first and foremost, 2) we seem to get a relatively equal submission rate from both sexes and 3) elsewhere in Horror Tree, staff are again balanced in terms of gender representation. I think the Horror Tree should be proud that for us, at least, equality is the norm.
Here's to a successful year of writing for everyone!
We are entering the second year of Trembling With Fear and that is a little crazy if you ask me. I honestly wasn't sure if everyone would be responsive to the concept and while comments are a little light, shares, and views of every week's post are pretty high! Someone out there is enjoying reading these so we'll happily be keeping it up throughout the coming year.
Stay tuned for news on a potential print edition. We're getting that figured out right now!
'Trembling With Fear' Is Horror Tree's weekly inclusion of shorts and drabbles submitted for your entertainment by our readers! As long as the submissions are coming in, we'll be posting every Sunday for your enjoyment.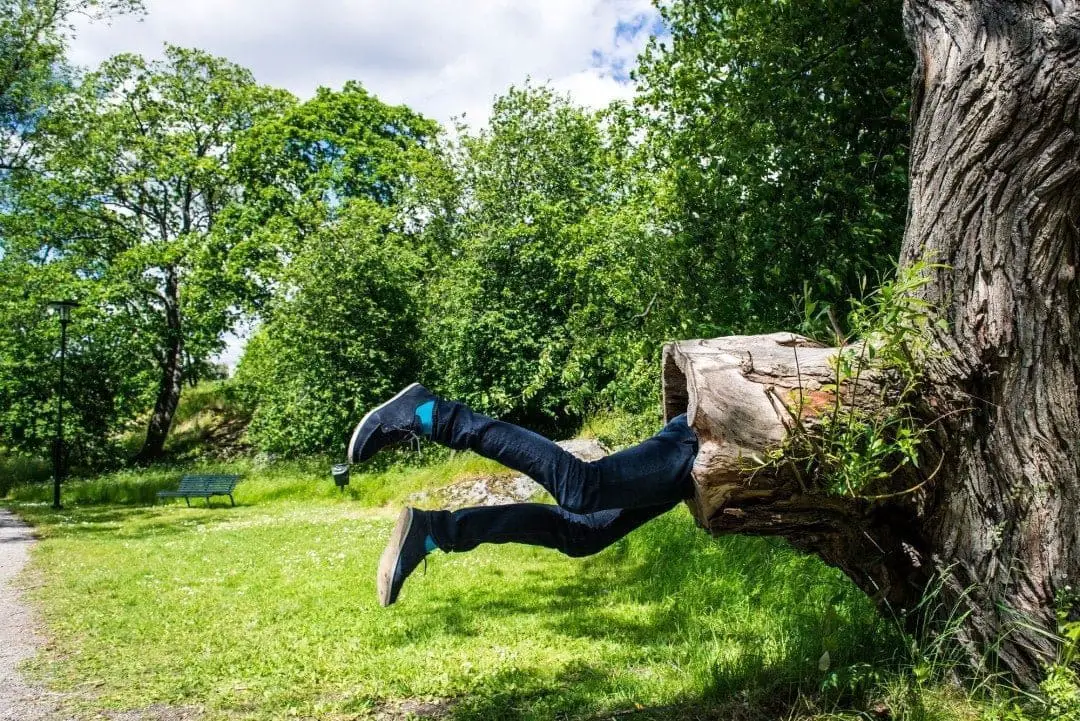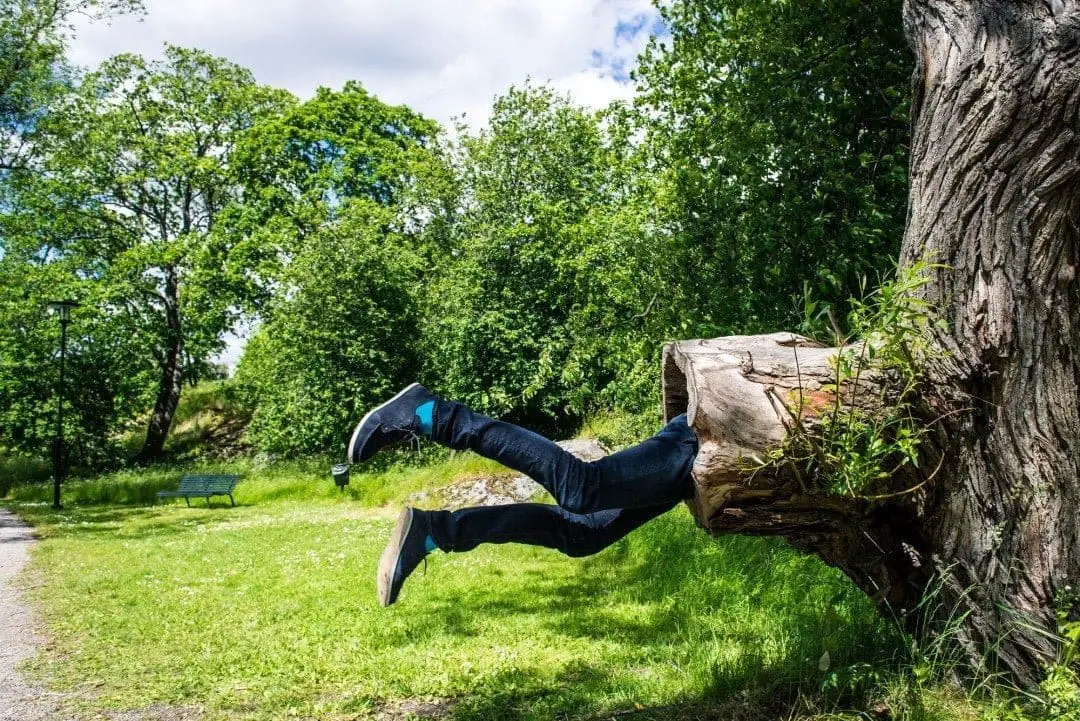 Vegan Options
The door chimed as Stu entered the pine-scented office of the Mansley Arboretum. A willowy, sixty-something woman with rose-red hair and tan glasses glared from behind the front desk. She wore a flower-print dress, acorn earrings, and a pale blue lily in her hair. "Can I help you?"
"I'm here to see Traci." Stu lifted a brown paper bag. "I brought lunch."
The woman knit her brow. "Traci hasn't worked here for weeks." She sized him up. "But she often stops by with her husband."
Stu's stomach turned. Suddenly, his six-foot two-hundred-fifty pound frame felt full of helium. "Actually . . . I'm her husband. This is my first time here."
The woman's hands crossed her heart. "Oh my."
"There's been a mistake. I'm looking for Traci Matthews. Your receptionist."
The woman nodded.
Stu's fingers fidgeted, crunching the paper bag. "See I'm usually across town this time of day, but we had this stupid fight, about me losing weight. I teased her about her kooky vegan diet. And long story short, I picked up one these crazy kale salads she loves and . . ." Stu's voice cracked. "I should go."
"Please, Mr. Matthews, perhaps I am mistaken. You see, it's true that Traci resigned. We have exotic plants here, and she didn't feel comfortable caring for them in addition to her desk job. We take trees very seriously."
Stu shook his head, dazed. "But she was the receptionist, not a caretaker."
"Mr. Matthews, Mansley is more than an arboretum, it's an ecosystem. Being a part of that system may have been a deeper commitment than she expected. Personally, I thought Traci was very sweet, but groves and gardens require harmony to flourish. Her stepping down was for the best."
Stu gave an uncertain nod.
"But your wife continued to meet regularly with her friend Ash for lunch, right here on the grounds. Tall, strong fellow. You must know him?"
Stu shook his head. Tears welled in his eyes.
"But I had only assumed Ash was her husband. He must be something else entirely. Her brother?"
"Traci has no siblings." The room spun.
The woman rounded the desk to support him. "Please have a look around outside. Traci often stops in this time of day. If nothing else, you should clear your head. The simplest explanation is usually correct."
"Thanks." Stu pushed away. "Sorry to disturb you." The chimes tingled as Stu exited. Green treetops danced and grass rippled in the breeze. A pleasant aroma, like the daffodils in Traci's garden at home, drew him down a winding path.
The susurrus of the canopy beckoned Stu toward a stout tree with pale, smoke-colored bark and a knotted trunk, low branches, and gnarled roots. He collapsed against it. He was clutching the paper bag so tight that he had torn it open.
Not sure what else to do, he ripped the bag apart and popped open the compostable cardboard container. How many times had Traci tried to get him to eat this rabbit food? Greens, tiny onion shoots, purple radishes, and carrot shavings filled the box.
He tore a packet of raspberry vinaigrette and drizzled it over the salad. Then he poked and prodded with his plastic fork and took a bite. It was sweet and citrusy, crunchy, with a hint of bitterness.
He could eat this. For Traci, he could have eaten this once a day, or five days a week. He could have budged for Traci, for his own health.
Maybe he still could.
Something caught his eye. A white gold glint in the grass. Traci's wedding band. Had she discarded it in a fit of passion as tall, strong Ash scooped her into his arms and carried her away? Away from the part time job that would have helped pay off their mortgage. Away from all commitments.
He reached for the ring when he noticed more items strewn about. Traci's green shawl, torn at the edge. The cracked lenses of her reading glasses.
A brown vine snagged Stu's wrist. It coiled around him, tightened, and tugged his arm.
Stu shouted. More vines whipped from behind, snaring his limbs, pulling him onto his feet. He turned to find the squat tree trunk prying apart. Knotholes split open. Wooden teeth gnashed. Wormy gray tongues wriggled toward him.
Stu twisted and screamed. More vines snapped around him. Thorny branches curled across his chest, shredding his skin, staining his white dress shirt blood red.
The woman from the office strolled up the path. Her flowery gown swayed in the breeze. "I see you've met Ash," she smiled. "How nice that you'll be meeting your wife for lunch after all."
Kevin M. Folliard
Kevin M. Folliard is a Chicagoland writer whose published fiction includes scary stories collections Christmas Terror Tales and Valentine Terror Tales, and adventure novels such as Matt Palmer and the Komodo Uprising. His work has also been collected by Double Feature Magazine, Flame Tree Publishing, Parsec Ink, and more.
You can follow Kevin anywhere below!
Author Website: http://www.kevinfolliard.com/.
Amazon Page: http://amzn.to/2Dl5caJ.
Instagram: Instagram: https://www.instagram.com/kmfollia/.


Breaking Point
"Why does mum keep doing this?  Can't she see the plates don't match?  I swear, if she puts just one more plate in the wrong place in the cupboard, I'll kill her!"
She moved the plate and placed it in the correct location.  It was week two of a visit by her parents.  The mother-daughter relationship was strained to the limit.
"Don't get wound up."
"I promise, if she does it again, it'll be the straw that breaks the camel's back."
She left the kitchen, fuming.  He giggled, then moved the plate she'd just touched back to the wrong place.
RJ Meldrum
R. J. Meldrum is an author and academic. Born in Scotland, he moved to Ontario, Canada in 2010 with his wife Sally. His interest in the supernatural is a lifetime obsession and when he isn't writing ghost stories, he's busy scouring the shelves of antique book-sellers to increase his collection of rare and vintage supernatural books. During the winter months, he trains and races his own team of sled dogs.
He has had stories published by Sirens Call Publications, Horrified Press, Trembling with Fear, Darkhouse Books, Digital Fiction and James Ward Kirk Fiction.
You can find out more about RJ at his homepage.
Relief
The smell of copper filled the air, my hands were covered with hot crimson blood. I knew the last sounds my ears heard were the screams of his terror as I chopped parts of him into little pieces.
They found him lying in a pool of blood, his chest ripped open, his heart in his mouth as if the killer was saying, "Eat your heart out."
They asked me if I knew anything but all I said was, "I'm happy he's gone. He thought nobody could take him out, guess he was wrong." I laughed, finally relieved he was dead.
Kim Plasket
Kim Plasket is a Jersey girl at heart relocated to sunny Florida. She enjoys writing mainly horror and paranormal stories and lives with her husband and 2 kids. When she is not slaving away at her day job, she can be found drinking coffee with fellow author Valerie Willis and planning the demise of some poor character. Currently she has several short stories featured in anthologies such as 'Demonic Wildlife' and 'The Hunted', also has a story in an Anthology Titled Fireflies and Fairy dust with more to come.
You can follow her work on Amazon.
Troll Hunting
The small girl in a pink skirt wandered onto the hump backed bridge, holding a leash but no dog. She stared open mouthed at the sight of Hannah, hanging upside down over the side of the bridge.
"Troll hunting," Hannah explained.
The girl nodded solemnly. She watched while Hannah carrying a knife, climbed under the bridge. She listened to the screams.
When Hannah reappeared she swung the troll's ugly severed head. Blood dripped onto her jeans.
"You can sleep safe tonight." Hannah smiled.
The little girl waved bye. There were no trolls.
She thought the dead man's face looked sad.
Alyson Faye
Alyson trained originally in the UK as a teacher/tutor. She wrote a couple of children's books which were published by Collins and Ginn. Now she lives near Bronte terrain in Yorkshire with her teen son, partner and 3 rescue cats. She writes noir Flash Fiction (some of which is published on line) and spooky longer tales (3 are available for download on www.www.alfiedog). She has a collection of her Flash fiction coming out soon from Chapel Town Books in the UK. She enjoys old movies, singing, and swimming. She is a confirmed chocoholic and is still hopeless at maths. Her blog is at http://www.alysonfayewordpress.wordpress.com.
About the Author
Latest Posts
Stuart Conover is a father, husband, published author, blogger, geek, entrepreneur, horror fanatic, and runs a few websites including Horror Tree!