The Horror Tree Presents…An Interview with Sarah Rayne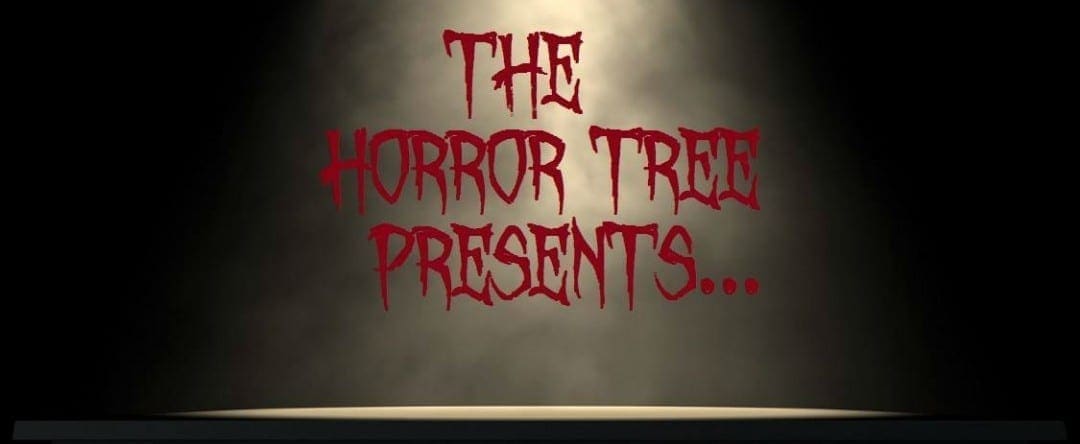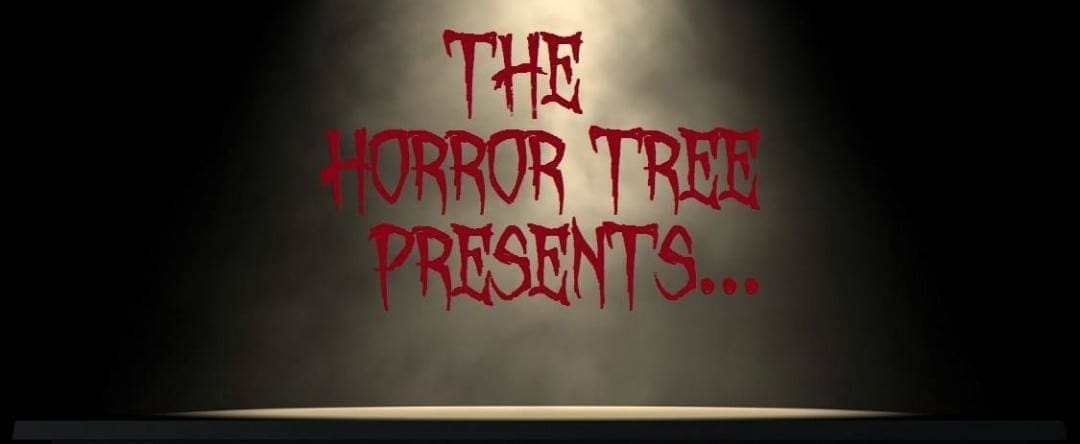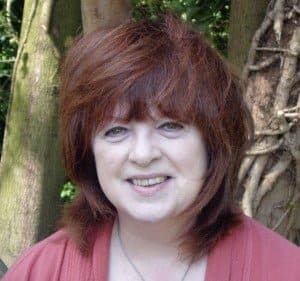 Alyson- Hi Sarah and welcome to the Horror Tree. Growing up, what books did you read and love?
Sarah- A very wide range of books.  Enid Blyton's school stories were always a huge favourite.  I do know they were unbelievably classist, of course, but I did love them, and there does seem to be an echo of them in today's young adults reading the Harry Potter books – boarding schools and all that goes with them, although Enid Blyton certainly didn't dabble in magic.
I also remember plundering my mother's own store of school stories – Angela Brazil mostly, and being fascinated by the glimpses into that far-off world.
And I absolutely loved Pamela Brown's Blue Door Theatre books – I still have the entire set.
In my teens I was fascinated by Dennis Wheatley's black magic books as well – I can still remember devouring and being terrified by The Satanist and, of course, his classic story, The Devil Rides Out.
Alyson – Have you always been a writer? When did you start to think of yourself as one? Was there a definite turning point? Have you pursued other jobs along the way?
Sarah- I can't remember a time when I didn't write.  At school, I wrote plays for the Lower Fourth to perform – it was a convent school, and the nuns were always very enthusiastic about encouraging that kind of thing.
As for jobs – I had a wide variety, from newspapers, to the legal profession, and property selling.  But I used to write in my spare time.  In fact, for years I lived a kind of double life, because when most people were heading for the TV or a wine bar after a day's work, I was pounding an elderly typewriter on the end of the dining table with Mozart on the stereo.  I would turn up at the office each morning, pink-eyed from lack of sleep, giving rise to a belief that whatever I did in my spare time, it might be somewhat colourful.
Alyson- How did you get your first novel accepted and published? How did you deal with the rejections which are so much a part of a writer's life?
Sarah -It took four years of writing and of submitting work to various publishers.  I finally had a series of light historical mysteries accepted by a publisher who is now (sadly) no longer in existence.  At the end of that time, I acquired an agent.  Writers do need one or two bits of luck along the way and being taken on by my agent was certainly a massive piece of luck for me. She's been an unfailing support and a very good friend.
As for rejections – they have to be accepted and any advice that might be dished out has to be taken on board.  You just have to keep believing you can get there.
Alyson- Do you have a writing routine? Or a dedicated space? Pen or pc or iPhone? At home or on the go? Music playing or complete silence? Coffee or tea?
Sarah- Desk and computer – sometimes the laptop from a prone position on the sofa, but that's usually late at night, or maybe if I'm working on editorial re-writes.  Mugs of tea throughout the day.
I usually work from around 8.30 am to lunchtime – which can be anything from 12 o'clock if work's going badly, to half-past two if it's going well.  Then a couple of hours' break in the afternoon, and back to the desk between around 4.30 and 6.30.
As for where I work – after the eventual transition from working by day and writing by night to becoming a full-time novelist – I initially thought I might adapt the attic for a study. The idea was to emulate the romantic 18th century poets starving in garrets, and I was all set to buy a skull as a paperweight when it was pointed out that at its highest point the attic was only four and a half feet deep.  That meant I would have had to work lying down or scrunched into one of those peculiar and painful positions like medieval torture victims locked in cages.
So, in the end I turned the corner of a bedroom into a study.  My desk faces a framed photograph of a Victorian actor-manager called Sir John Martin Harvey – one of those soulful young men with black hair that needs cutting and an alluring line in dishevelled Edwardian evening dress.  (Think Aiden Turner after a night on the tiles).  In the photo, Sir John is portraying the all-time romantic anti-hero, Sydney Carton, in his own stage version of A Tale of Two Cities.
Mozart is usually on the stereo, or Classic FM, while I work.
From the desk, if I look to my left there's a view of trees and fields through the window, and around dusk an owl emerges from the foliage of a large oak, surveys its realm in lordly fashion for a few moments, then silently glides across the sky.  Lovely.
Alyson – How long does each novel take to research and write? (e.g. your latest 'Song of the Damned') https://www.amazon.co.uk/Song-Damned-Phineas-Fox-Mystery/dp/0727888145/ref=sr_1_1?ie=UTF8&qid=1536230034&sr=8-1&keywords=sarah+rayne+song+of+the+damned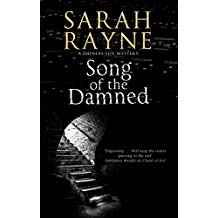 Sarah – On average about a year – some of the time is taken up with research, which I tend to do as I go along.  Some, of course, is taken up with staring in indignant frustration at the blank screen, vainly trying to think what happens next.
Alyson – How much do your interests – history, music, theatre and old houses – shape and influence your writing?
Sarah – A great deal, I think.  The theatre interest probably filtered through from my father, who was a comedy actor in the 1920s and 1930s, and in ENSA during WWII.  He wrote a good deal of his own material.  Even in later life he maintained a tenuous connection with the theatre – giving single performances at clubs and for charity organisations.  When, as a starry-eyed teenager, I announced I wanted to go on the stage, he guided me towards the amateur theatre instead.  I can see now he didn't want me to have to face the hardships and uncertainties of an actor's life, but he did it very subtly and tactfully and I did have a very enjoyable time acting and directing plays.
My brother was a music researcher – he was immensely knowledgeable, and in fact there's a section of a University Library in Cork which now houses his CD collection and has a dedication to him.
My mother loved houses – all houses.  When I was very small we used to take walks together, and she would say we would pick out the houses we liked best along the way and think what kind of people might live in them.  She, too, wrote – she never attempted to get anything published and she wrote for the pleasure of doing so, in the main.  She certainly completed her memoirs and several novels and was still writing almost up to her death at the age of 91.
So most of the influences for my work were all there within my family from the start.
Alyson- Music is very important in your novels. It's often crucial to the whole plot. How do you choose the pieces of music you write about? Do they reflect your personal favourites or are they chosen for the purposes of the plot?
Sarah -If the plot calls for a certain type of music, I look for something that will fit.  If I can't find anything, I create a fictional piece of music.  In the Bell Tower, (Book 6 of the Haunted House series), I discovered the eerie and hauntingly beautiful death song called The Unquiet Grave, sometimes known as How Cold the Wind Doth Blow. It's believed to date to around 1400, but, incredibly, it's survived to the present day.  Singers including Joan Baez, the Dubliners and Steeleye Span have recorded it, and at the other end of the scale several arrangements of it have been made by the great romantic composer, Ralph Vaughan Williams.  The first time I heard it I found it immensely moving, but I didn't want to use such a well-known piece outright.  I did, though, base Thaisa's Song on it – which is at heart of The Bell Tower, and I've paid tribute to The Unquiet Grave in the book.
A few years before that, writing What Lies Beneath I discovered an eighteenth-century opera called The Deserted Village, (composed c.1880) and written about and around Oliver Goldsmith's poem of the same name (first published in 1770).  The plot of the book centres on an abandoned village with all its secrets and its strange tragedies, and the opera chimed so well with the story that I ended in altering my original structure to make more use of the music.
Alyson -You have written a series of thrillers (six) starring Nell West/Michael Flint and then moved on to introduce your current protagonist, music researcher Phineas Fox, in three books. How did you create these regular characters? Do you plan ahead as to how many books each series will have? Or is it more spontaneous? Will you go back to write another West/Flint story?
Sarah- When I wrote the first of the Nell West/Michael Flint books I didn't know it was going to be a series.  I had always written stand-alones, and I thought I would continue to do so.  I was convinced that having written an emotional, emotive closing scene, there was nowhere else for the main characters to go.  Could you keep them happily together, letting cosy domesticity into the plots, so that they solved murders while shopping or washing up, or disinterred ancient secrets in between choosing new bedroom curtains and worrying about the central heating boiler?  Or should you scrub the sunset finale altogether, and let them go along on their own, book by book, from one love affair to the next?  Difficult.
But when I finished Property of a Lady, I saw that my Oxford don, Michael Flint, couldn't possibly be banished to the obscurity of that stand-alone title.  Having discovered ghosts – having also discovered a fellow ghost-hunter in Nell West – he was keen, in his own understated way, to embark on more exploits.  I was keen, as well, to explore the sometimes difficult, but gradually developing, relationship between the two characters.  So what had originally been a stand-alone ended up as a series of six – at least, it's six so far, because I do hope there are going to be more!  Michael and Nell haven't retired, they've just been put on the back burner for a while, and there are certainly more spooks for them to investigate.
The Phineas Fox series, on the other hand, was definitely conceived with the idea of it being a series.  I have no idea how many books will result, though.
Alyson- You've written under at least two pen names that I am aware of- Frances Gordon is one I remember when I was collecting and reading your entire back catalogue! How did the use of pen names come about? Why the change to Sarah Rayne?
Sarah -It's simply because I switched genres.  Publishers like to pigeon-hole writers.  I had written mostly contemporary horror and some fantasy, and I was embarking on psychological thriller territory.  So, a different name for a different kind of book.
Alyson- In the last couple of years most of your back catalogue has been reissued in digital format. How did this happen and was it a surprise after so many years had passed since you'd written them? e.g. The Wolfking quartet.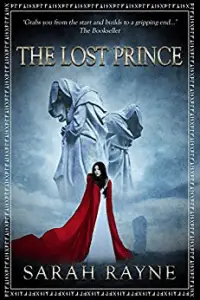 Sarah- Yes, it was a great surprise I don't write in the same way now, but it's so good to have that back list in circulation again, and the Wolfking fantasies especially were such fun to write.  In fantasy, the rules are different – sometimes easier.  For instance, if you write yourself into a corner, you can escape by creating a spell – newly-woven or disinterred from a cobwebbed crypt, or possibly stolen from a sorcerer.  And you can have exotic punishments.  In fantasy, it isn't a question of turning up at Court No 3 and being sentenced to two years in the nick, or even an afternoon in the stocks.  In fantasy, people can be exiled from kingdoms.  They can be turned to stone or drowned in lakes of blood or sacrificed in a ritual specially written for the occasion.
As for the contemporary horror books, they were immensely satisfying to write.  I loved investigating the astonishingly macabre life of the Countess Elizabeth Bathory for Blood Ritual, and then creating the 'Black Chant' for The Devil's Piper.
Alyson- Do you have a favourite out of all your thrillers? (For me it's 'Ghost Song', partly because I love the theatre background). https://www.amazon.co.uk/Ghost-Song-condemned-London-deadly-ebook/dp/B002RI99UK/ref=asap_bc?ie=UTF8
Sarah -I'd usually say my favourite is the one I'm writing at the time of the question.  But I will admit that I too have a definite soft spot for Ghost Song, partly for the theatre settings, but also because it touches my father's era in the music halls.  I did, in fact, name a character for him – his stage name was Frank Douglas, and the Frank Douglas of the book is very like him – light-hearted and insouciant, and capable of finding humour in almost any situation.
Alyson- Do you watch films? Are you influenced by any movies in particular?
Sarah- I have a great weakness for old black and white films – usually, although not exclusively, British ones.  I love the old Ealing comedies – and films such as The Ghost Train with Arthur Askey.  Also, any of the Will Hay movies.
When I was about eleven years old, one rainy Saturday afternoon there was nothing much to do, but the Radio Times was advertising an old film from the 1940s.  Those were the mystical days when there was only one TV channel.  I thought, vaguely, that it would be boring, with people talking in impossibly clipped accents and ladies with corrugated hair.  But I curled up in a chair to watch it anyway.  (There may have been tea and toasted crumpets with butter halfway through viewing, which would have added to the cosy eeriness).  The film enchanted and mesmerised me.  It was never televised again, but I never forgot it.  Some people will know it as The Dream of Olwen, and it was also titled While I Live.  It's based on a play called This Same Garden by Robert Bell, and the plot centres on a girl coming into a clifftop house, not knowing who or what she is, sitting down at the piano and playing an unpublished piece of music that had been composed twenty years earlier, by a girl long since dead.  For me that film ticked all the boxes – eerie music, secrets from the past, and, of course, a faint whiff of the supernatural.  While working out the plot for the book that was to become The Bell Tower, that long-ago rainy afternoon came back to me vividly.  Music – specifically a lost, sinister piece of music – and a wild clifftop setting.  Some of those elements certainly got into my plot.
Two or three years ago, While I Live was in fact released on DVD.  I've watched it several times, and it still works the magic for me.
Alyson – How involved are you with social media? Do you do book tours or library visits or speak at book festivals?
Sarah- Moderately involved.  I'm on Facebook and I have a Facebook author page, at https://www.facebook.com/SarahRayneAuthor
There are also some YouTube clips which were made a few years ago.  www.youtube.com/user/SarahRayneAuthor
I'm happy to speak at libraries or book clubs, etc, if I'm asked, although I don't particularly seek that out.
Alyson- What would be your top tips for aspiring writers?
Sarah- Write.  Just keep writing and keep submitting work to agents and editors and keep looking ahead to the goal of being published.
If a rejection contains advice or suggestions, try to take that on board, because agents and editors do know what they're talking about, and they'll often take trouble with a writer they see as a potential author.
Alyson -What are you currently working on? Do you still have unfulfilled writing ambitions?
Sarah- It's Book 4 of the Phineas Fox series at the moment – scheduled for publication around next August, I think.  I'm liking it very much – I'm finding out all kinds of things about Phin that I hadn't previously known!  No title yet, because I find titles harder to think of than plots.  Fortunately my editor has a great knack for coming up with a good title.
One day I would like to write a massive theatre saga – on the lines of Clemence Dane's extraordinary book, Broome Stages.
That's a book I probably read about once every four years. I discovered it about thirty years ago and lost an entire four-day bank holiday reading it.
In a very general way it's a family saga, but it's like no family saga I've ever read, before or since. It spans 1715 to 1930 and covers seven generations of a theatrical family. The story begins with travelling players in tavern courtyards and traces the family's rise – through the Victorian actor managers, those lovely fruity characters who re-wrote Shakespeare to suit themselves – and on into the early years of the 20th century, with the onset of the early movies. It's about the changing world of the theatre, but it's also about the Broomes themselves – their loves and hates, and feuds and plots.  It's about their fortunes in the theatre world – the buying of theatres, the building of a theatrical dynasty. A wonderful book, exquisitely written.
Alyson – Where can readers follow you online?
Sarah- My Author Page on Facebook is probably the best way.  That's at https://www.facebook.com/SarahRayneAuthor
I try to put on it brief details about new books and other snippets of information that might interest readers.
I also have a blog – it's a bit erratic, but I try to post articles on the background to the writing of each book, or odd things about writing/reading/publishing that, again, I hope might be of interest to people. https://sarahrayneblog.wordpress.com/
And my website is at  www.sarahrayne.co.uk
Alyson -Your first novel was published in 1982. Your books have been published in the US and elsewhere and translated into several languages. You've had a very successful career lasting over 3 decades- is this something you ever thought would happen? Has it all been a surprise? How would you describe the writing journey you've been on?
Sarah- When I started writing, I didn't really look beyond getting a book accepted by a publisher.  Since then, I've just gone from book to book, hoping after I've finished each one that readers will enjoy it.  The translations and foreign deals are all lovely bonuses.
Writing books isn't always the easiest of careers, but when it goes well – when your books are published, and people read them and enjoy them – then without question it's the best job on the planet.
About the Author
Latest Posts
Alyson lives in the UK; her fiction has been published widely in print anthologies – DeadCades, Women in Horror Annual 2, Trembling with Fear 1 &2, Coffin Bell Journal 1 and Stories from Stone and in ezines, most often on the Horror Tree site, Siren's Call and The Casket of Fictional Delights. In May 2019 Night of the Rider, was published by Demain, in their Short Sharp Shocks! E book series and reached the amazon kindle top 10 best seller lists. Her work has been read on podcasts (eg Ladies of Horror), shortlisted in competitions and published in charity anthologies. Future work will appear in anthologies from Things in the Well, Mortal Realm and Twisted Wing Publishers.
She performs at open mics, teaches, edits and hangs out with her dog on the moor in all weathers.
https://alysonfayewordpress.wordpress.com/
Twitter @AlysonFaye2