The Horror Tree Presents…An Interview with Gwendolyn Kiste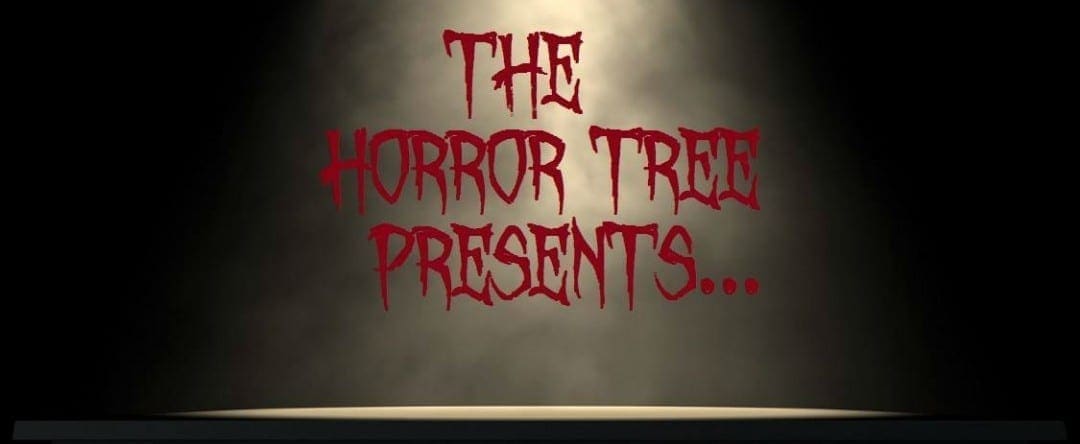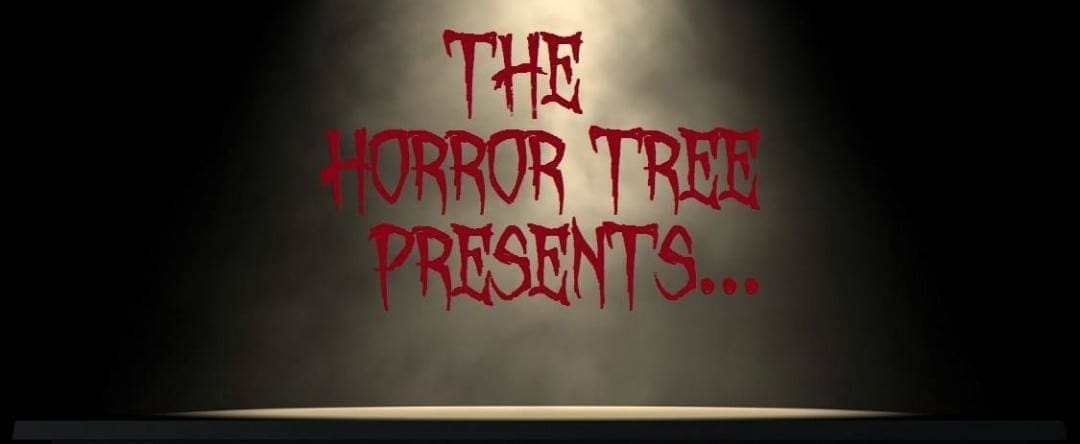 An Interview on Writing with Gwendolyn Kiste, Author of The Rust Maidens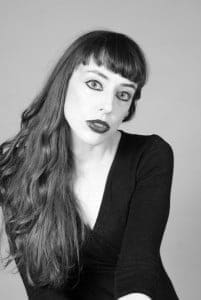 Hi Gwendolyn! I'm so happy to have you stop by to chat with us. As you know, The Horror Tree is a resource for writers, so the questions today will primarily focus on your writing and processes in order to showcase your personal stamp on the profession. Let's chat about writing!
Erin Al-Mehairi – Describe your writing style for other writers/readers:
Gwendolyn Kiste – I would say that my style takes direction from fairy tales and folklore as well as some classic 20th century authors like Ray Bradbury, Angela Carter, and Shirley Jackson. Readers have used the word, lyrical, more than once in reviews of my work, so that might be a good descriptor too. It's funny, because this seems like it should be an easy question, but I feel like I'm just the writer, and it's up to the reader to decide exactly what kind of author I am!  
Erin – How did your style evolve?
Gwendolyn – Over the last two years, I would say that I've honed my style and really decided the kind of writer I'd like to become, at least for the moment. Especially with genre, I've winnowed down my work a lot more. In the beginning, I wanted to explore everything in terms of genre and style, but as I was putting together my first collection at the end of 2016, I really started seeing what seems to work best for me as a writer. So while I certainly plan to take forays back into science fiction and other genres, for the time being, horror, dark fantasy, and the weird are the places I feel most comfortable and excited to explore.
Erin – The Rust Maidens is your newest release (Nov 2018) and debut novel. What did you learn about your writing or writing process from writing The Rust Maidens?
Gwendolyn – So much really. A novel is a whole different experience than a novella or a collection of short fiction. With a short story, I can keep all the moving parts in my mind without taking a huge amount of notes. A novel, however, involves managing a tremendous amount of information, especially with a historical book that will need time period details checked and rechecked. Editing a novel is also a more intense experience than a novella or a collection, in part because of length and also because with a short fiction collection, you've often had the previously published pieces through edits already, so they're more print-ready, so to speak.
Also, since I developed this novel with Trepidatio rather than submitting an already finished book, it went through edits at an earlier stage than I'm used to. Perhaps I shouldn't put this in print anywhere, but the first draft needed some real work, which I very much knew when I sent that draft in, but wow, I seriously shudder when I remember that version. Many of my now favorite moments in the book were underwritten or entirely absent in that first draft.  It took some real work to get it to where it is now, but what an incredible process overall. Intense and draining and something that I'll carry with me and how I write for the rest of my career.
Erin – After being Bram Stoker nominated for your collection And Her Smile Will Untether the Universe in 2017, how did that impact the writing you've done since? Empower you? Inspire? Or do you feel pressure?
Gwendolyn – It's truly such an honor, and in particular, to be nominated for my first book, it feels like something I want to keep earning, if that makes sense. Ideally, I would love for that nomination to be something that doesn't seem like a weird anomaly in ten years. I don't want it to be an accomplishment from some writer who never did anything else. Like "Gwendolyn Who?" So it definitely keeps me inspired to keep striving to be the best writer I can be. But truly, so many things make me want to keep striving. My family, my fellow writers who are working so hard and inspire me every day, the readers who have reached out to me to say that they've enjoyed my work. I want to work as hard as I can to write stories that keep everyone entertained. I mean, no pressure, right?
Erin – What was the biggest challenge you had to overcome with your writing (and did you persevere)?
Gwendolyn – Getting over my fear of rejection has probably been the biggest challenge. When I was younger, I wanted to be a writer so badly, but after a few comparatively minor setbacks, I stepped away from writing for a long time because I knew I couldn't handle the rejection of the industry. However, six years ago, I decided I couldn't let that fear keep me from trying something I'd always wanted to do. So I've worked on dealing with how many times you'll be told "nope, that story is not for us." That's not to say it's ever easy exactly, but I definitely have a better perspective on things now, which has made that inevitable part of the writing process more bearable.
Erin – What is your biggest pet peeve about the writing process and how do you handle it?
Gwendolyn – I'm impatient by nature, so sometimes, when I get to the fine-tuning point, especially in a first draft when I just want a complete story, I have the instinct to rush to the end. But it never works out, since that just means I have way more work in the subsequent drafts. So I guess my pet peeve is getting the little nuances and final beats finished in the first draft, when all I want is to be able to read the story from top to bottom. As for handling it… I wish I had some great trick I use, but mostly I just grumble my way through it. Lots of scowling and reminding myself that it's part of the journey. If I'm in a particularly impatient mood, I might step away for an hour or a day and come back to the piece with fresh eyes. That way, it feels a little less like banging my head against the laptop keyboard. 
Erin – How do you deal with writer's block or those times a manuscript throws up a road block?
Gwendolyn – Apart from my aforementioned coping mechanism which involves copious amounts of scowling, I have no problem stepping away from a manuscript for a day, a week, or a year if needed. If something's not working, then I take a break. I'm not a "write every day" kind of writer, so if I feel stuck with ideas, I'll take some time and reconnect with literature or films that I love. I've often found that studying the things that inspire me most can remind me what I love about storytelling. Then I'm reenergized to start again.
Erin – Do you edit during or afterwards? How many drafts do you usually go through before sending to an editor?
Gwendolyn – For most stories, I go through about three drafts, though of course it depends on the project. I do edit a bit as I go, but most of my editing doesn't happen until after a full first draft is finished. I personally find it much easier to rework a whole piece rather than try to fix it up piecemeal. That first draft can be crucial for seeing the shape of the story and what direction I want it to take. Once I've got that figured out, editing is a much smoother ride.
Erin – Do you belong to any writing groups, in person or online? If so, do you find them helpful?
Gwendolyn – I'm actually not part of any writing groups currently. I most definitely think writing groups can be immensely helpful, but at this point, I haven't found any locally in Pittsburgh that I've been able to attend. As for online groups, that's still a possibility, but I also haven't located one yet. We shall see, I suppose!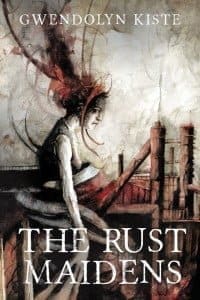 Erin – One of the great things you do on your blog for fellow writers is a Submissions Round-up which lists some of the open subs/markets you find every month or so. What are the best ways you've found to find these submission calls?
Gwendolyn –  Well, we're in fact on one of my favorite sites right now! The Horror Tree is an absolutely amazing resource! Not a month—and often not a week—goes by that I'm not on here, checking out what's up in the submission world. I also peruse Dark Markets, and in the past, I've used Duotrope and Submission Grindr. Throughout the month, I keep an eye out on social media and jot down notes on any cool submission calls I see. Then when the deadlines get close, I add them to the month's Submission Roundup post. It's definitely a multipronged approach, and I'm always sad when I realize too late that I overlooked a great submission call, but unfortunately, it can happen. So I just keep an eye out and see what I come up with each month.  
Erin – What is your advice when pitching a piece or body of work in the submission process?
Gwendolyn – Keep it simple. When I initially pitched my novella, Pretty Marys All in a Row, to Broken Eye Books, and my novel, The Rust Maidens, to Trepidatio, I tried to streamline the overall ideas to their simplest parts. Too much too early can look like a mess in the pitch phase. It's also easier for the writer if you don't create something so elaborate that it becomes unwieldy. So a streamlined pitch, at least in my experience so far, is the way to go.
Erin – What's the BEST writing day you ever had and what made it so?
Gwendolyn – The one that jumps to mind happened just this past summer—the day I sent the final edits of The Rust Maidens to Jess Landry, my editor at Trepidatio. It was the Saturday of Readercon in Massachusetts, and it was the end of a very long day of meeting with other writers and attending panels and all the other exhaustion/fun that goes with these events. I'm not sure how many writers actually write at cons, but I decided that I didn't want to wait until I got home to officially wrap up the novel. So that evening, I completed the edits on the book, which were really only a few minor tweaks by that point. Then after I hit "send" on the email, I immediately put on my favorite ridiculous bunny-print mini-dress and went downstairs with my husband to celebrate with drinks. In all fairness, there wasn't a ton of writing that day, but to be in an atmosphere surrounded by literature and other writers when I put the finishing touches on my first novel really felt like everything fell into place. It's surreal to complete a book anyhow, and having that moment there at a writing convention, just seemed too perfect.
Erin – Best advice for fellow writers?
Gwendolyn – Keep going. Keep writing what you believe in. Write the stories that resonate with you. Write the stories that you wish existed in the world. Write what you love, but don't be afraid to push yourself. But above all, no matter how difficult it gets, if you still love the craft, just keep going. Everything else will work out in the end.
Erin – Thanks so much once again, Gwendolyn! I look forward to seeing more of your work in the future. 😊
Gwendolyn Kiste is the author of the Bram Stoker Award-nominated fiction collection, And Her Smile Will Untether the Universe, from JournalStone; the dark fantasy novella, Pretty Marys All in a Row, from Broken Eye Books; and her debut novel, The Rust Maidens, from Trepidatio Publishing. Her short fiction has appeared in Nightmare Magazine, Shimmer, Black Static, Daily Science Fiction, Interzone, LampLight, and Three-Lobed Burning Eye as well as Flame Tree Publishing's Chilling Horror Short Stories anthology, among others.
A native of Ohio, she currently resides on an abandoned horse farm outside of Pittsburgh with her husband, two cats, and not nearly enough ghosts. You can also find her online at her website, Facebook, and Twitter.
Gwendolyn's latest release is The Rust Maidens, is from Trepidatio Publishing, and can be purchased via JournalStone or on Amazon.
"Kiste makes her novel debut with this dramatic and absorbing story… This is a tale of friendship, monsters, and growing up, a lyrical and character centered story filled with danger and horrible consequences" — Booklist
Something's happening to the girls on Denton Street.
It's the summer of 1980 in Cleveland, Ohio, and Phoebe Shaw and her best friend Jacqueline have just graduated high school, only to confront an ugly, uncertain future. Across the city, abandoned factories populate the skyline; meanwhile at the shore, one strong spark, and the Cuyahoga River might catch fire. But none of that compares to what's happening in their own west side neighborhood. The girls Phoebe and Jacqueline have grown up with are changing. It starts with footprints of dark water on the sidewalk. Then, one by one, the girls' bodies wither away, their fingernails turning to broken glass, and their bones exposed like corroded metal beneath their flesh.
As rumors spread about the grotesque transformations, soon everyone from nosy tourists to clinic doctors and government men start arriving on Denton Street, eager to catch sight of "the Rust Maidens" in metamorphosis. But even with all the onlookers, nobody can explain what's happening or why–except perhaps the Rust Maidens themselves. Whispering in secret, they know more than they're telling, and Phoebe realizes her former friends are quietly preparing for something that will tear their neighborhood apart.
Alternating between past and present, Phoebe struggles to unravel the mystery of the Rust Maidens–and her own unwitting role in the transformations–before she loses everything she's held dear: her home, her best friend, and even perhaps her own body.
About the Author
Latest Posts
Erin Sweet Al-Mehairi has Bachelor of Arts degrees in English, Journalism, and History. She is an author and has over twenty years of experience in her field which includes being a professional writer, a journalist, an editor, and a PR Professional/publicist among many other things.
Breathe. Breathe. (Unnerving in 2017) is her Amazon best-selling (paid) debut collection and a mix of dark poetry and short stories. She has stories and poetry featured in several other anthologies and magazines and was the co-curating editor of the gothic anthology Haunted are These Houses.
She is an editor at Sinister Grin Press, assists with publicity at Raw Dog Screaming Press, and owns Addison's Compass Public Relations and Hook of a Book Media, the latter from which she's busy freelance editing, coaching writers, and doing book publicity and more.
She continues to make progress on her novels and write multiple stories and poems from the forests of rural Ohio while juggling activities and meltdowns of her three children and a cat. You can e-mail her at hookofabook (at) hotmail (dot) com and find her easily at www.hookofabook.wordpress.com. You'll also find her on her Amazon page, GoodReads, Facebook, Twitter, and Instagram.