The Horror Tree Presents… An Interview With Ace Antonio Hall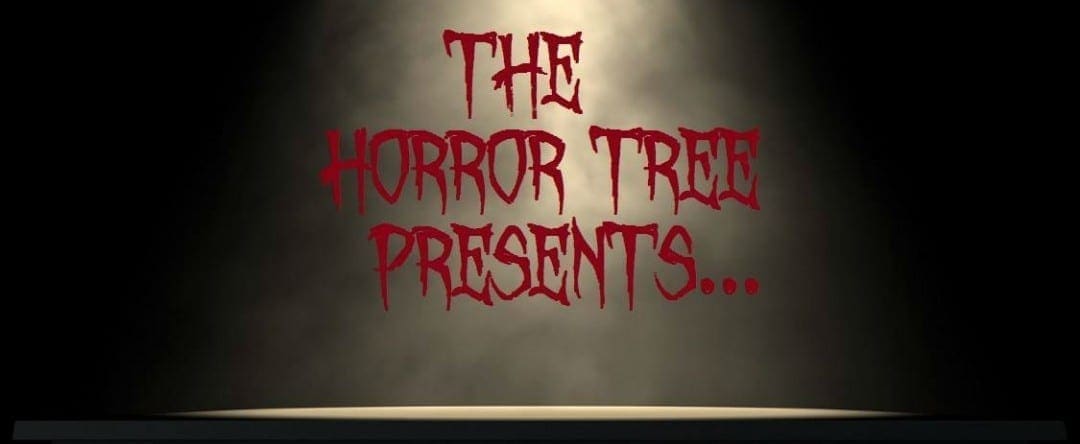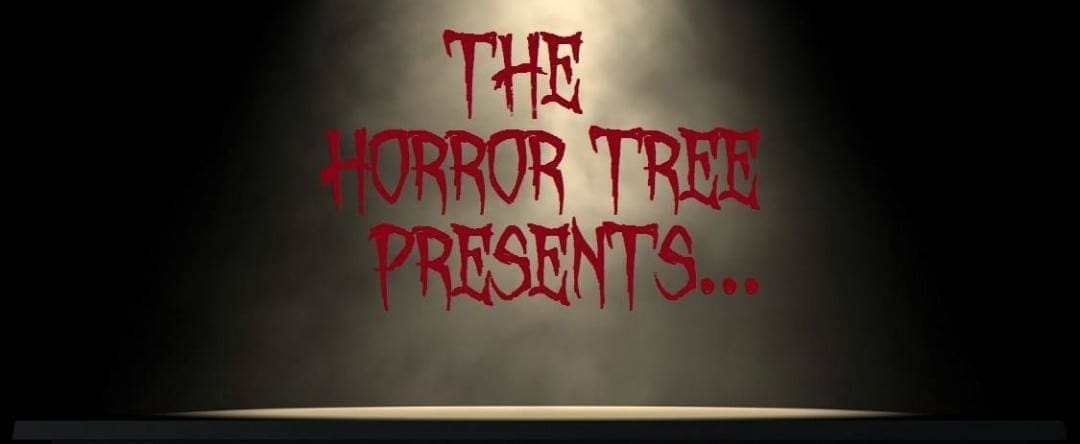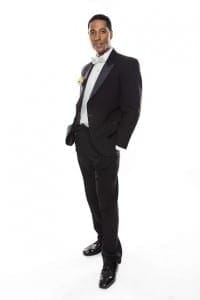 Liz – I'd like to introduce you to author, actor, and all-round nice-guy, Ace Antonio Hall!
Ace, tell us a little bit about your part of the world?
Ace – I live in South Pasadena, California, which is about one of the best places in SoCal an author can live. It's neighbor, Pasadena, is rumored to had been the first "Beverly Hills". The people here are great, the Target stores out here have the best popcorn for your buck, and the jogging trails from South Pasadena to San Gabriel are awe-inspiring. I mean, to capture a California sunset in South Pasadena is to hold an angel's wings with bated breath.
Liz – that certainly paints a picture! What do you enjoy most about writing?
Ace – I love the fact that anything, is possible. A writer has the chance to create worlds, and beyond. Take for example, the way Laurell K. Hamilton created the power of the ardor for her character Anita Blake. How she came up with that idea can be argued over many a margarita, but the fact that it's so imaginative has to inspire horror, science fiction, and romance novelists, whether on their first manuscript of their twentieth. That power to create, to manipulate a reader's mind, to scare them, to make them cry, and even better, to put my character through as much turmoil as possible, makes me get up nearly every morning at four a.m. to write. People don't care how much you know, until they KNOW how much you care! Well, I love, love, love to read, and I love, love, love to write.
I always tell my fellow writers when I'm speaking on panels, "When you get some free time, write. When you get some lazy time, plan. When you get down time, world build. When your time comes, shine!"
Liz – Glad to see another 4am riser! It's the best time of the day to write, in my opinion. Would you say creativity is in your blood?
Ace – That is something that I'll let you decide. I have been fortunate to over-the-years to come up with a few ideas that have been very imaginative, and many more that have not been as imaginative.
Liz – You've stated, 'Not only must a writer be an avid reader, but one who reads a ton in their areas of writing' – can you elaborate on this?
Ace – A very fine teacher, and former literary agent, Denise Dumars, was the first person to look at my horrid first novel, back in 2009. I remember her saying, "Ace, we call this a kitchen-sink novel. It has everything in it except the kitchen sink. But it doesn't seem like you even read in your genre. It is horror, isn't it?" she asked. That's because it had spies, monsters, natural disasters, action, and whatever else I could throw in, as a novice, thinking it would make it better to mix all the genres I loved to read.
Denise gave me the best advice ever, and I started reading horror novels, namely in the undead sub-genre, and what I learned after reading well over fifty novels and short stories, was the tropes, the language, the rules, the voice, different styles, the scares, what was standard, what was over-used, and what was paying homage to that genre so much so, that it became innate in my very being. After about a year of reading only in the genre I wanted to write, was I able to, not only recreate what I'd learned and was inspired by, but create, from my own personal experiences and imagination, only something that I COULD WRITE.
Liz – That's some good advice I think all of us as authors could take on.
What motivated you to study screenwriting at college?
Ace – When I was maybe, eight or nine years old, I made monster comic books with my artist friend Johnny Bryant, and dreamed of seeing my stories on the big screen. My favorite comics to draw were Godzilla, and I developed my own set of super heroes. I knew that if I'd gotten some formal training, it would better-prepare me for the future. A lot of my friends who are writers never needed that kind of formal training, but can tell you every plot line that Larry Niven has ever written. Me, I wasn't so good reciting and analyzing an author's work, but by studying with masters of their craft, I developed better technique that translated into what many of my readers call a "visual style" of writing.
Liz – You've had an impressive career in education – you taught middle school English for 10 years, before moving to Los Angeles to take on the role of director of education for the Sylvan Learning Centre – has this experience benefited or influenced your writing?
Ace – I think it has. Being immersed in the psychology of children, their likes, their concerns, their troubles, their tragedies, and their future, molded certain principles and themes in my writing like abandonment, growing up in single-parent homes, or homes with strong matriarchs and weak patriarchs, their language, and their dreams. One of my stories, published by Bard and Sages, called Raising Mary: Frankenstein is about a dying girl with a last wish to have her dead relative, Mary Shelley, raised from the grave. I wouldn't had harnessed the magic of a young girl's imagination had I not taught children.
Liz – You then decided to leave your education career behind you in order to pursue writing and acting – was it a hard decision to make?
Ace – Yes, it was! Simply because it was a decision to leave behind a stable 80 grand-a-year job to hustle as a stand-in actor for sometimes 1,500 a week, to sometimes nothing when the show got canceled in a very unstable profession. However, I needed the free time to think, create, develop and polish my craft. Being an English teacher where you take your work home (reading and grading up to 120 student essays/stories), and leading a multi-million-dollar institution as a director at the Sylvan Learning Center was just too demanding and if it weren't for my dear friend, Jane Eugene, from the iconic British Soul group, Loose Ends, encouraging me to follow my dreams and write, that dark hole of regret that was growing in my soul would have enveloped my entire being by now. I'd be a walking cesspool of bitterness.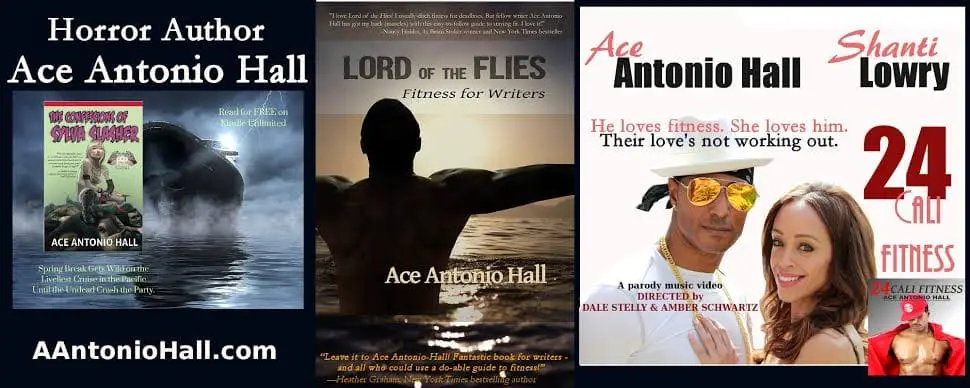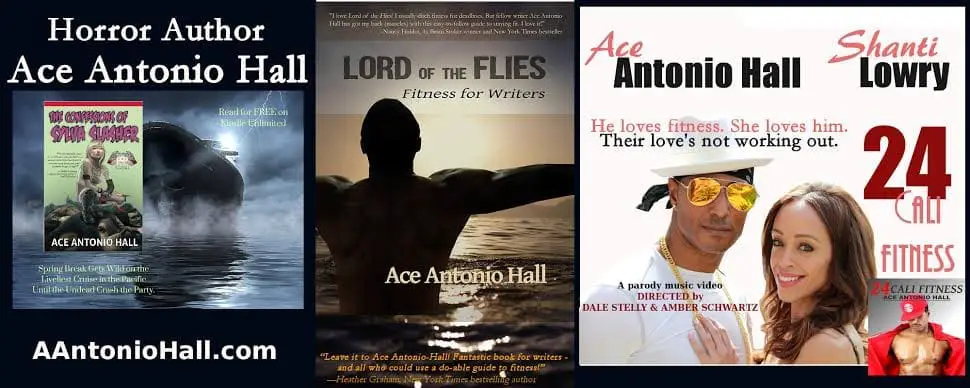 Liz – Sometimes you just have to take the chance and trust that the universe has your back.
A TV show named Creature Features captured your attention from a young age – what was it about the show that stood out and how has that influenced your writing?
Ace – Lol. This interview has the best line of questioning I've ever had the pleasure of answering! Another great question, Liz. Partly because it proves you've shown an interest for your subject and that is probably one of the most flattering things an interviewer can do. (Liz – Why, thank you, Ace!) Yes! Yes! Yes! I loved Creature Features. I was always enamored by the possibilities of putting people in situations where fear drives them into even more danger. The Creature from the Black Lagoon and so many other films that came on that program shaped my warped imagination. Those programs gave me the foundation to scare the heck out of my readers with the fantastical.
Liz – Confessions of Sylva Slasher debuted in 2013, courtesy of Montag Press, what influenced you to write a young adult zombie novel?
Ace – Would you believe me if I told you it started out as a story about a woman trying to overcome breast cancer? How it turned into an eighteen-year-old necromancer fighting just as many as her own personal demons as the monsters of the world, I don't know. What I can tell you is that Sylva Slasher would never had been born had it not been for Anita Blake, nor Bruce Lee. I wanted to create a female teen Bruce Lee with a twist of horror and that's who I came up with. The first novel I ever read was Escape to Witch Mountain by Alexander Key that featured a female protagonist. That has never gotten out of my system. I guess it didn't hurt to have crushes on Wonder Woman and Batgirl when I grew up, either. Wasn't the Wonder Woman film awesome? Gal Gadot is so beautiful, and her acting in the movie was top-rate. What a great film for DC. But as everyone who knows me knows, I'm a huge Spider-Man and Marvel fan. So "Avengers Assemble! "-nuff said.
Liz – Now that is a kick-ass assembly of inspiring characters. Is it true that you believe we have entered the 'Golden Age of Zombies?'
Ace – Awesome Question, Liz! Yes, just like the Golden Age of Hollywood, which started in 1927 with the Jazz Singer, we are seeing a prolific paradigm shift in zombie theatrical and TV releases. The same way that I credit Christopher Nolan by changing the superhero game in 2005 with Batman Begins by, not making a superhero movie per se, but a dramatic film with the protagonist happening to be a superhero, and thus lifting the genre to a greater cinematic quality, the October 31, 2010 debut of Robert Kirkman, Tony Moore, and Charlie Adlard's The Walking Dead, did the same for the undead genre and brought us into the Golden Age of Zombies. Look at the film World War Z? Clearly, one of the best ever!
I will add though, that Shinji Mikami's survival horror video game Resident Evil, released by Capcom in 1996, is the catalyst for the zombie craze. He re-birthed the fascinating world that George Romero made famous and infected the young world with, to this day, the scariest video game I ever played. Playing that game was the first time I jumped clear out of my skin and up on the ceiling. I made everyone else in the room who watched me play jump from pure fright, too. Awesome! We are now in an era that the undead films and projects are made with better plots, characters and stories. Hear ye! Hear ye! It is definitely the Golden Era.
Liz – I couldn't play Resident Evil as a child – far too scary for me, back in the day! You've also published a number of short stories, do you have a favourite, and why?
Ace – Yes, I've been fortunate to have had a dozen or so stories published in the last year. Many of them you can find on my website at AAntonioHall.com/books. I think my favorite is the one published by Bard and Sages, Society of Misfit Stories, Raising Mary: Frankenstein, because it involved so many emotional elements in the story, as well as fantastical moments. I guarantee that once you meet my character, Dresy Swansea, you'll see why the story was nominated in 2016 as "Horror Story of the Year" by Preditors and Editors, and was on the Reading List for the Horror Writers Association Bram Stoker Awards in 2016-2017.
Liz – You've also seen success with your acting, including working as a stand-in for shows such as Son of Zorn, and How to Get Away with Murder. Can you tell us a little about your experiences? How does it feel to see your goals unfolding?
Ace – I always joke that I've lived a Forest Gump life in that I been associated with some of the most iconic personas in history: I danced with Madonna in a club called The World, hung out at Michael Jackson's house because I once gave Rebbie Jackson's daughter, Yashi, a vocal lesson at their home in Woodland Hills, CA, and was welcome to her son, Austin's, high school graduation party. Check this out: I was in charge of seating Prince, and welcomed him to B.B. King's nightclub at the Citywalk when I was a promoter there. I lived with N'Sync's and Britney Spears' co-manager, Doug Brown, and got to saw them all the time in the studio.
I managed an artist named Asu the Mike Tightner, who did a few songs with Tupac, and produced an underground video featuring he and 2Pac. I had a father who wrote the lyrics to "So What" by Miles Davis that led me to meet the iconic Cicely Tyson and hear her tell me stories about Miles Davis, and omigod, had one of the most talented actresses in TV and Film today, Viola Davis ask me to be HER Facebook friend. I thought it was a hoax and when I asked her did she friend me, she said, "And I've been waiting for you to to friend me!" I ran right to my phone and accepted. Lol. I mean, I got a lap dance from Ashley Graham with her husband sitting right next to me when I stood in for NeYo on Lip Sync Battle for rehearsal, and that was crazy! Yeah, it was definitely mind-blowing to play the talented, smart and absolutely beautiful Vanessa Williams' boyfriend in Desperate Housewives, but truly, writing is my passion.
Life has dealt me some cool cards, and my life, if anything, has been extremely exciting, but in all honestly, all I really ever wanted was to write entertaining stories good enough that even the great authors of today could nod to, and appreciate.
Liz – You have an impressive portfolio of connections, that's for sure. But to have a legit friend request from Viola Davis!? I'm beyond fangirling over here… you have no idea, haha! With so much success with both, do you prefer, writing or acting? Why?
Ace – Writing: Because I read to inhale, and I write to exhale. Creating stories is the way I breathe. Writing is why I exist. And I want the world to experience my stories as much and as many times as they possibly can. I want to create worlds that people can delve into and disappear.; stories that stay with my readers forever, and mold the way the see things.
Liz – 'Because I read to inhale, and I write to exhale.' – I really like that! Sounds like something I should have pinned to the top of my computer monitor. Do you find the ability to act helps with developing characters in your stories?
Ace – Not my acting, but watching great actors, like Viola Davis, and Alfie Enoch, inspires me to create nuances and emotions in characters that are borne from the struggles of the choices they made with their character's past. I've worked with Damon Wayans, Jr. probably more than fifty times, and it's always great to see how he approaches his characters. He's a strong actor and a natural comic. It allows me to think about creating characters that are compelling and entertaining.
Liz – Liz – Damon Wayans, Jr. is hilarious! I came across a little random fact about you and have to ask – how did you come to play the music for New Kid's on the Block's remix of 'Dirty Dawg'? (I'm a massive NKOTB fan from way back! I'm not kidding…I had my wedding to Joey McIntyre mapped out and everything…)
Ace – You are too funny! One of my homies, the legendary Greg Nice, from the hip-hop duo, Nice and Smooth asked me to do the music. We recorded it in D&D Studios on 37th Street in Manhattan. Again, another iconic musical group that I've had the pleasure to be associated with was New Kids on the Block. In hindsight, I wished I'd done more with the track. But Greg was happy with the keyboard parts that I did, and then he added the magic that he always does with his records. To this day, it is the record I made the most money off of, and although I didn't get credit on the record, everyone who's anyone knows I did the keys on it. I can't tell how much of an honor it was, and feel indebted to Greg Nice for asking me to do it. Remember when NKOTB had four albums on the charts at the same time? They were bigger than big, back in the day.
Liz – They certainly were! I'm not ashamed to admit I have an NKOTB playlist on my Spotify…Tell us about the inspiration behind your latest release, Lord of the Flies -Fitness for Writers.
Ace – In 2008, I'd gotten to the point where my waist was an unhealthy 38" and I was up to 210 pounds. After my niece teased me about my "man-boobs", I decided that enough was enough and started a lifestyle that combined fitness, healthier eating (because I still enjoy peach cobbler, but my diet was consistently HEALTHIER than it had been), detoxing, and better sleeping habits. Eventually, I got my waist down to 29" and my weight to 164 pounds.
After six years of that lifestyle, I'd gotten the rep for being a generally healthy guy, and I was approached by the Editor of Omnium Gatherum to do a fitness workshop for the 2017 StokerCon, back in March 2016. That Halloween at a Horror Writers Association party, she asked me to write a book as a compliment to the workshop. I wasn't confident that I could pull it off, but went for it, and couldn't have been happier with the results. I sold out of the book in the first two hours of release, on February 25th at StokerCon!
Liz – What a brilliant result! You must be so proud! What inspired you to put together the video, 24 Cali Fitness (a music parody of Bruno Mars' 24k Magic) What was the process like in putting it together?
Ace – A friend of mine, a 16X Jiu Jitsu World Champion, loved Bruno Mars, and infected me with her love of his music. He's a great artist and a terrific performer. It didn't take long before I became a big fan of his art. I called up a friend of mine who cast me a few times in theatrical projects that featured the beautiful and talented actress, Shanti Lowry (The Game, Family Time) and asked her to direct it. She pulled in director, Dale Stelly, celebrity choreographer, Jabari Odom (Mariah Carey, Ginuine, Chris Brown), and John (Good Times) Amos' son, KC Amos, to edit the project. I was blown away at the prospect of working with so many talented professionals of that industry.
The next thing I knew, Jane Eugene from Loose Ends was singing on it, and the original member/songwriter from the Commodores, Dave Cochrane, co-produced it with me. The record got some radio play in Las Vegas on KCEP Power 88 FM. It only got about 1,600 hits total between my website, and the other YouTube versions, so it wasn't a big hit like all the other 24K Magic parodies, but I had a lot of fun doing it. What many people don't know is that I had laminectomy back surgery two days after the video shoot, and as much as I wanted to get in tip-top shape for the video couldn't, because of pre-surgery restrictions. So, my tummy looked "out-of-shape", but I took it all in as a funny parody, and didn't mind people laughing at the concept.
The process: Lawdy, Lawdy! There were so many fires I had to put out, being that I was also funding the video myself, and the entire experience probably added more gray hairs on my head, but if I had to do it all again, I would (with someone else's money, though). It was an amazing experience and I'm so grateful to Amber Schwartz and Shanti Lowry for doing the project. Those two incredible women made the 24 Cali Fitness video special. I'm indebted to them, forever.
Liz – You've also recently undertaken your first major radio interview in Los Angeles, which must have been exciting – how did it come about?
Ace – Nice and Smooth was in town doing a few shows, and I hung out with them. The Legendary Holiday was their deejay, and I played the song for him. He loved it! The rest is history. He played the song, a couple of times, and loved it so much, he said he'd put it in rotation. When I was up in Vegas, I gave him a call and he had me come down to the radio station for an exclusive interview. I can NOT tell you the emotional outburst of humility and gratefulness I felt when I was driving in the streets of Las Vegas, listening to the radio and all of a sudden heard my song come on the radio in between a Janet Jackson song and Beyoncé song! It was one of the most memorable moments of the year, next to having Omnium Gatherum release my book, Lord of the Flies: Fitness for Writers! To hear my song on a popular FM radio station was incredible!
Liz – Since you've embarked on your writing journey, have you met anyone who has influenced and/or mentored you?
Ace – Two people I credit with mentoring me in the "Write" direction was: Heather Graham, Alexandra Sokoloff and Robert J. Sawyer. Heather was the first author I met, back in 2008, and immediately we clicked. I met her at the WeHo Book Fair, and she told me about HWA. She gave me her email address and was so nice to answer any questions I had, and gave me great advice. I met Robert J. Sawyer on the set of Flash Forward, and we also immediately hit it off. He has been a great influence, and friend.
The Greater Los Angeles Writers Society (GLAWS) president, Tony N. Todaro has probably had the most influence on me through his group. He took me in, elected me Vice-President and offered me the most substantial programs that novice writers need. I learned about the business, met industry professionals, developed marketing tactics, spoke on dozens of writing panels, helped run conferences and crafted my writing all because of his organization, GLAWS.
Liz – What's next on your busy agenda?
Ace – I just got back this morning (June 26th) from speaking at a conference at the University of Pacific in Stockton. I love Scott Evans' writing conference. He does great promotion and the second I step out of the car, am treated like royalty. The people up there know me, and I love that. My panels are always filled, and I always am able to offer help to many writers.
This month, I'm finishing up an untitled horror novel (maybe I'll call it Feeder), about a young troubled dhampir (half-human, half-vampire) who is investigating a homicide that may be connected to a string of child abductions and becomes personally involved when her own siblings are kidnapped. It isn't until the ghost of her deceased mother "Feeds" her clues that she begins to gain an advantage on the killer, and get a step closer to saving her younger brother and sister before something happens to them. I've already finished the book, and am now in the fourth draft editing the manuscript. My goal is to be done with the novel by September.
Liz – Wow! That sounds fascinating – I can't wait to read it! Thank you so much for your time!
If you would like to know more about Ace, or check out his work, click on the below links.
Download 24 Cali Fitness Free: https://www.aantoniohall.com/links
Lord of the Flies: Fitness for Writers – https://www.amazon.com/Lord-Flies-Ace-Antonio-Hall/dp/0997971754/ref=sr_1_1?ie=UTF8&qid=1494565518&sr=8-1&keywords=fitness+for+writers
Goodreads https://www.goodreads.com/author/show/7091539.Ace_Antonio_Hall
Facebook https://www.facebook.com/LordoftheFliesFitnessBook/
Twitter https://twitter.com/fitness4writers
Instagram https://www.instagram.com/aceantoniohall/
Official Website https://www.instagram.com/aceantoniohall/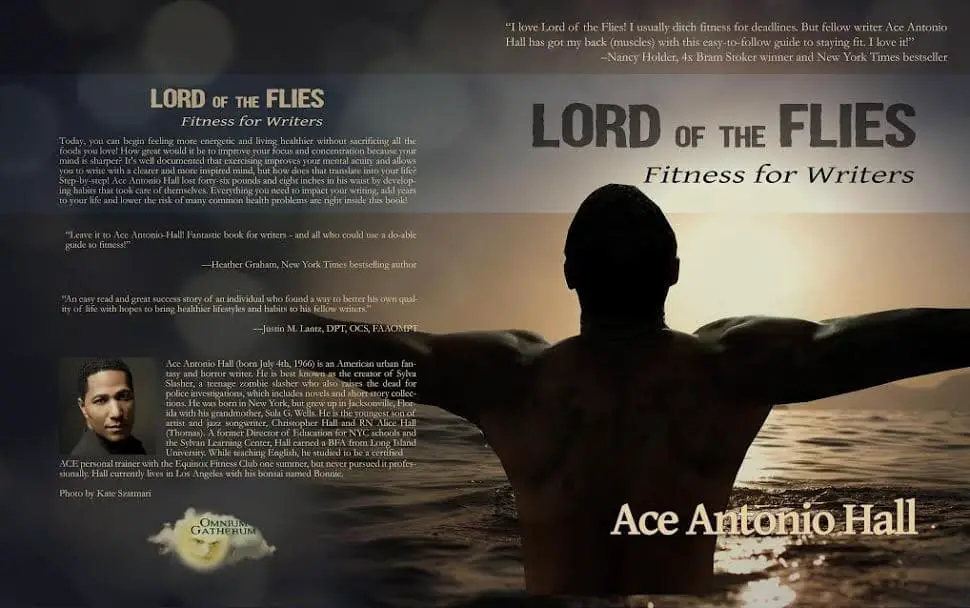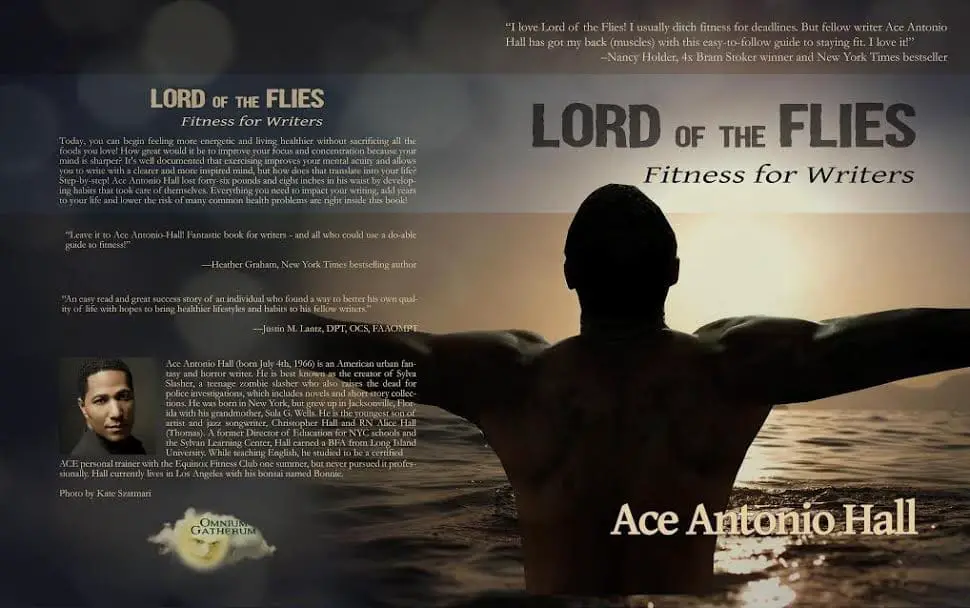 About the Author
Latest Posts
Liz Butcher resides in Brisbane, Australia, with her husband, daughter, and two cats, Pandora and Zeus. While writing is her passion, her numerous interests include psychology, history, astronomy, the paranormal, mythology, reading, art, and music – all which help fuel her imagination. She also loves being out in nature, especially amongst the trees or near the water. Liz has published a number of short stories in anthologies and currently has a multitude of projects in the works including her upcoming novel, 'Fates Revenge'.