Taking Submissions: Blood & Bone: An Anthology of Body Horror by Women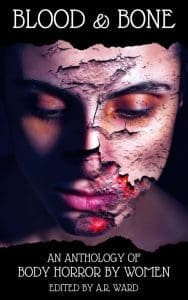 Deadline: May 31st, 2021
Payment: 0.01 USD per word
Theme: Body horror stories by women
Since the earliest creation myths, womens' bodies have been a site of conflict, venerated and feared in equal measure. We're looking for body horror stories by women writers that explore, celebrate and dissect (perhaps literally!) femininity and the female experience.
There are no limits on content: gore and sexual content is fine. However, don't feel your story has to be extreme. We always enjoy reading unexpected takes on our prompts, so feel free to interpret it as you wish.
We would love to include as diverse a range of voices in this anthology as possible, and as such would like to encourage LGBTQ, BIPOC, disabled and writers of other marginalised backgrounds to submit.
Length: Anything between 1,000 – 6,000 words.
Publication: E-book and print.
Deadline: 31st May 2021
Author Compensation: 0.01 USD per word, plus an electronic contributor's copy.
Rights: We request first worldwide and electronic rights for 3 months after the date of publication, after which rights revert to the author. All copyright remains with the author.
We accept simultaneous submissions but no reprints please. Multiple submissions not accepted.
Email your submission as a Word document to [email protected] with "Blood & Bone – [your pen name] [your story title]" in the subject line.
Please see our Submission Guidelines for more information on formatting.
Via: Ghost Orchid Press.
About the Author
Latest Posts
Stuart Conover is a father, husband, published author, blogger, geek, entrepreneur, horror fanatic, and runs a few websites including Horror Tree!