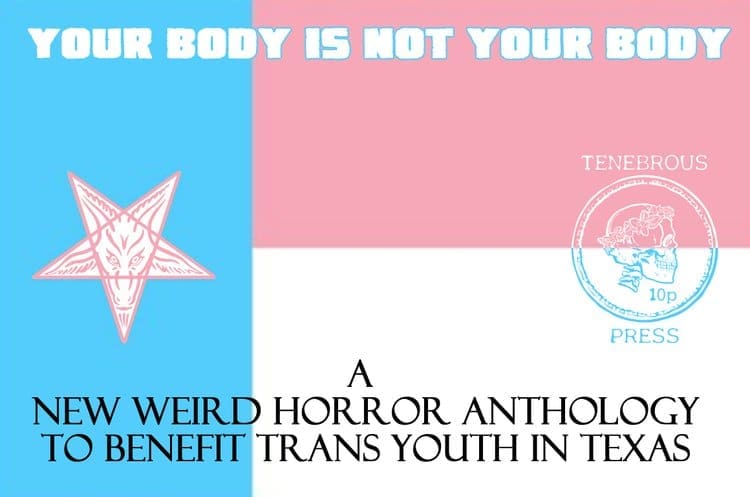 Deadline: March 3rd 2022
Payment: Undeclared token payment, initially a pure donation anthology
Theme: New Weird Horror
Note: Sorry for the short notice, just hit my inbox.
Note: Trans and Gender Non-Conforming creators only
Extreme conditions demand extreme responses. This is perhaps not the most well-organized submissions call, but when has pragmatism ever stopped us? This one comes from the guts; we'll figure out the rest as we go along.
We are now accepting submissions for Your Body is Not Your Body: A New Weird Horror Anthology to combat Texas' attempts to criminalize Trans youth. All proceeds from the sale of this anthology will go directly to Equality Texas (https://www.equalitytexas.org/).