Disclosure:
Our reviews may contain affiliate links. If you purchase something through the links in this article we may receive a small commission or referral fee. This happens without any additional cost to you.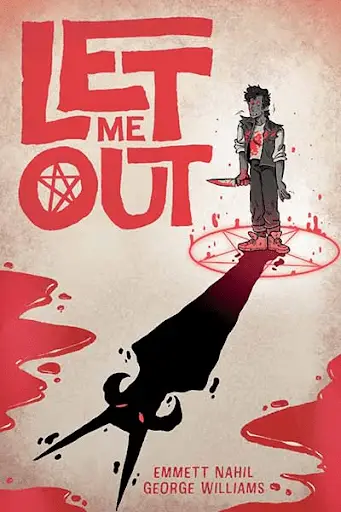 Title: Let Me Out
Author: Emmett Nahil and George Williams
Publisher: Oni Press
Genre: Horror, Occult, Supernatural
Release date: 3rd October, 2023
Synopsis: After a body is found in the woods, Mitch Sahadi and his friends are accused by the local police of devil worship and murder. The gang decides the best way to get revenge is to embrace the devil. If you can't beat the accusations, why not make them true?