Serial Killers: I See the Lake. Part 1
Serial Killers: I See the Lake. Part 1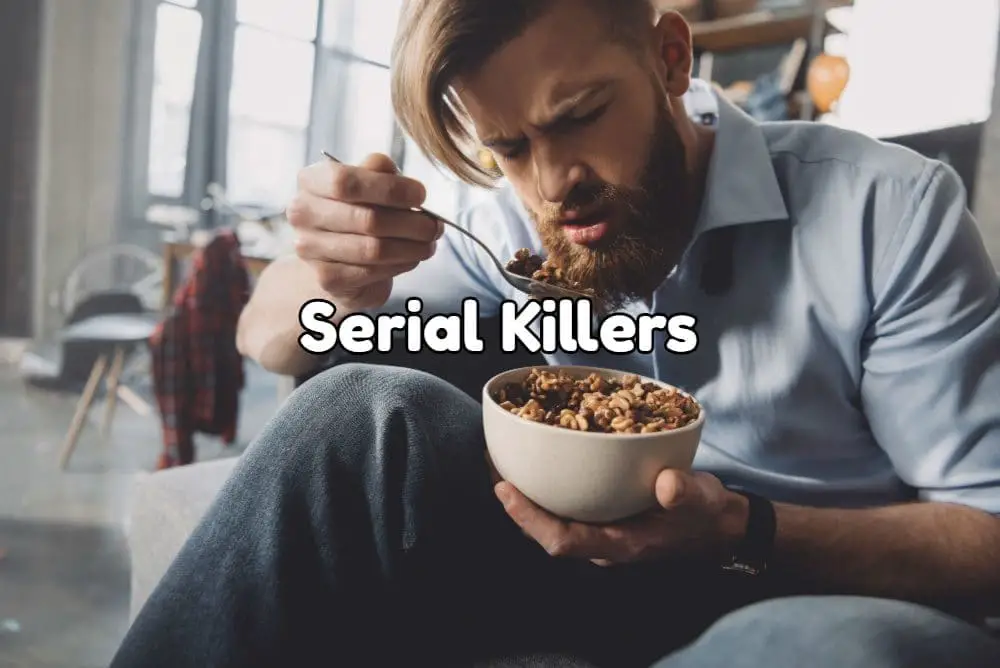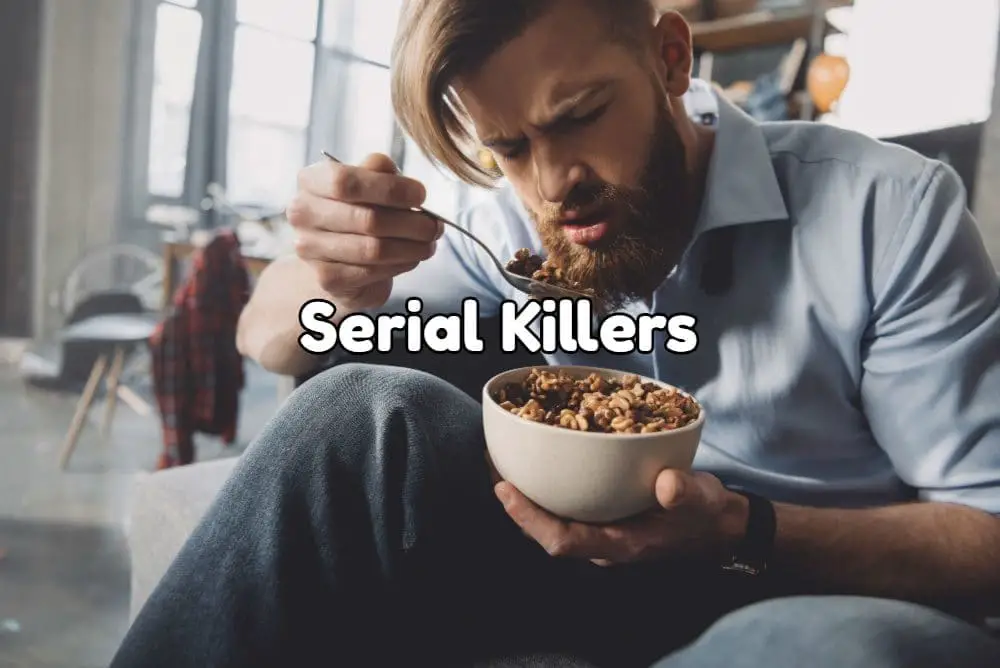 Serial Killers are part of our Trembling With Fear line and are serialized stories which we'll be publishing on an ongoing basis.
I See the Lake. Part 1
I visited the lake many years ago and only once. I've lost many memories between that day and this one, can't tell you what my ex-wife said for her wedding vows, don't remember what those damn nurses fed me yesterday. But my summer in the ranges has a stick that won't go slipping and when I close my eyes, I see the honey-baked colour across the sky. Close my eyes a little harder and I feel the desert's hot breath on my neck. The lake remains firm in my thoughts but, boy-oh, I've tried hard to forget. I've tried.
I was fifteen and wasn't too thrilled about our family vacation that year. "Why can't we go to the beach-house at Salando like every summer? Why are we tenting in the desert like hicks? Why do you hate me?" You get the picture.
My folks ignored my bitching and off we went to the piss-hot California mountain ranges– ma, dad, my twin sisters and me. It was a long drive and I wasn't mighty pleasant to be around, ma used to say I went five years straight without cracking a tooth. Funny to think about now, considering the ol' fart box I've become. Oh ma, I do miss you.
Anyway. We arrived and I thought we'd parked on Mars. Seemed the ranges spread out forever, a sterile blanket of sand made lumpy by boulder fields and rolling dunes. In the distance I saw patches of forests scattered on the base of the mountain, each one half a mile long and looked like acne marks along the clay slopes. We set up camp besides a mini canyon of stacked rocks, a spot where the dirt winds whipped our necks with gusto and even the tumble weed looked thirsty. I whined about sand filling my socks until Dad turned purple.
"Enough Tom," he slapped my backside. "This trip is our way of re-connecting with nature. You know, hippie shit."
Remember, it was the sixties. My folks liked to believe they were members of the new age because they listened to Bob Dylan and allowed me to grow my hair to my shoulders.
Dad tried his hardest during those itchy summer days. He dragged my city ass on hikes, this way and that way over the dunes. We stopped for breaks between the patches of forest, the trees were our sanctuary from the brutal sunshine, but we never ventured far inside the greenery. I can't rightly say why. Nearing the end of another day's trudge, I slipped pass the rows of trees for a splice while dad sat out in the sand. That's how I found the lake, one hand on my tool while dehydrated piss covered the tree bark. I noticed, past the shrivelled bushes, the forest just, well, it dropped. I poked my head over the edge and saw a second level, a lower forest hidden by rugged shelves of rock. And at the bottom, glistening at the centre of it all, and a little smaller than a football field, was the lake. There was no one around to see me crack a tooth.
We walked back to camp in silence. I considered telling dad about the lake and decided, no. To hell with my family. In my cruddy little head, the lake was a matter of finders' keepers.
While Dad slept off the hike that evening and Ma read the twins 'Puff the Magic Dragon' for the fiftieth time, I left camp.
I lit a joint on the walk there, tried to puff smoke rings and coughed my damn heart out. When I reached the forest and strolled through the opening in the trees, I was close to happy.
Strange little lairs, those forests. I'll try explain best I can but keep in mind, I'm no grand storyteller. The trees wore that flaky type of bark that dropped brittle in the dirt, the branches arched high and looped together. No traces of sand either, the ground turned from desert floor to mud in a snap. It felt strange. After spending so many days amongst the single sand-tones of the mountain range, facing a thick greenery seemed wrong, like a bright smudge on a white shirt.
It's hard to believe looking at me now- just look at this gut- but I was wide as a rope back then and moved like a grasshopper down the rock shelf, used overhung trees as a Tarzan swing. By the time I reached the bottom, the sky was blossoming.
I still think of that lake as one of the most beautiful sights of my life. You might've seen photos but the black and whites don't compare, I promise you. I stood beside water so pure, I could see right to the bottom where long grass swayed like human hair. Diamonds of light sparkled the surface, in a sunken place where no light should rightly reach. The lake was a lord-mighty pool of flowing glass and no leaf or tree root or speck of mud touched it.
You may think I'm exaggerating, that the weed was working magic on me. I don't think so. Suppose I got no way to prove it.
My shelf of rock— and I call it mine because it damn well was mine— was a lip hung over the water. I stopped there and stripped down to my whities before sucking out one last puff. I almost flicked the roach into the water but hesitated and aimed for a shrub instead. You know, I often wonder how everything would be different if I'd thrown that stub into the water instead. Best not to think about it.
I remember clearly that last childish moment, running fingers through my hair to keep bangs out my eyes. Then, without thinking, I did what every California kid does at Salando Beach; I tested the water. I planted my butt on the rock and, slowly, tapped my toe to the surface.
Slow wasn't slow enough.
The searing cold took a bite and I yelped backward. I'd never felt a cold like that and never have since. It was a cold that burnt, seared my toes and jumped up my leg through to the bone. I was a jittered rat, scrambling on my butt away from the water. My hands shook so fierce that, when I grabbed my foot, my damaged toes rattled to a blur.
Three of my toes were glowing red, the skin shrivelled like they'd spent too long in the bath. My big toe bled and when I squeezed my foot tighter the blood oozed out in thick blobs. I tried wipe the blood away and, boy-oh, that stung to hell and back. See, the entire nail on my big toe was gone and I was wiping the fleshy under-part. I hissed at the gaping. My whole foot throbbed.
"What is wrong with you," I yelled. I fancied yelling. Seemed like a good idea to yell.
I leant over expecting to see a snapping animal in the water. Instead, I saw a tiny leaf floating alone on the crystal surface. Except it was no leaf, but my toe nail.
I didn't see a speck of blood, the nail was clean and it danced in circles on the water, moved by a breeze I couldn't feel. I tried to stand, still watching my severed nail twirl, and fell on my knees.
"I hate this fucking place."
I stood on the second try. My toenail made an abrupt stop, dead still for only a second, and then sailed out into the lake's belly. The ripples around it pulsed and in a sudden rush of feeling, I wanted to swim. A mighty thirst dried my body and every stringy tweak of muscle screamed to be swallowed by water. A terrifying feeling, I've got no shame in saying, and I shivered in the evening heat, because even through the wanting — crave seems the better word — I knew the water meant pain. I scrunched my bleeding toe and winced at the reminder.
And then my toe nail caught fire.
I thought I'd lost my mind. I glanced away into the trees, blinked hard to clear my eyes, but when I turned back the nail was still on fire, a slim flame rising above the water. I squinted every which way and the flame stayed true. Pretty sure it was growing too, turning into a thin and flickering cylinder of fire.
I've spent fifty years with open-eyed dreams questioning that flame. I had no doubts back then. Back then my eyes were strong and my mind young, full of stone conviction, and as I watched the fire and nail float further, I knew the lake was to blame. I damn well knew the water was the culprit in the same way I knew my sisters apart. That lovely and putrid water destroyed my nail. How dare you touch me, that's what I heard the water say and I wanted to run. But you know what? At the same time I wanted to swim. Damn right I was scared.
I didn't run. I took a limped step forward and watched the sailing fire, no blinking allowed.
The sun completed its dive behind the trees. I'd been standing on my rock slack-jawed and half naked for several minutes, long enough to age me. Laughter snapped me awake. On the opposite side of the lake, where the water became a shore over hardened dirt, three women emerged from the trees. They draped their arms around each other, walked as if they shared the same footsteps. The fiery nail stopped its sail and I had a maddening idea that it heard the women too.
They stopped far too close to the water. I opened my mouth to yell and for the first time I noticed my feet. I'd been inching myself forward on the rock and now my blood-soaked foot hung over– try imagine meat dangling above a waiting shark. I jolted backwards on my heels, landed real hard on my good foot. I came this close to falling face-first-ass-last into the water. Thinking about it churns my insides.
I looked up and the women were a hopscotch jump away from the shore. An image flashed of each one diving into the water and skin falling off their faces, blood spreading and then dissolving into pristine blue water. I imagined the lake conquering their bodies, I imagined their bones being used as a dead raft for living flame.
"Don't go in the water," I called.
No one heard me. I was drained and frightened and thirsty for the lake, but inhaled deep to try again.
Ash Tudor
Ash Tudor is a horror writer from Perth, Australia who hides from the sunshine while she scribbles dark tales. She has a degree in ancient history and is a trained ancestry researcher, but now devotes her time to creating nightmares. Her debut short story released last year on Writer-Writer and her work has been shortlisted in several competitions. Currently Ash is writing a collection of short horror fiction and hording werewolf teeth in her attic.
Find Ash on Twitter @AshTudor888
About the Author
Latest Posts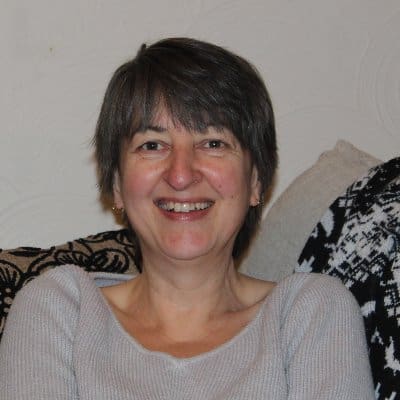 Stephanie Ellis writes dark speculative prose and poetry and has been published in a variety of magazines and anthologies. Her longer work includes the folk horror novels, The Five Turns of the Wheel and Reborn, and the novellas, Bottled and Paused. Her novel, The Woodcutter, is due for release via Brigids Gate Press in 2023. Her dark poetry has been published in her collections Lilith Rising (co-authored with Shane Douglas Keene), Foundlings (co-authored with Cindy O'Quinn) and Metallurgy, as well as the HWA Poetry Showcase Volumes VI, VII, VIII, and IX and Black Spot Books Under Her Skin. She can be found supporting indie authors at HorrorTree.com via the weekly Indie Bookshelf Releases. She is an active member of the HWA and can be found at https://stephanieellis.org, on Twitter at @el_stevie, Instagram stephanieellis7963 and also somewhere on Facebook.