Ongoing Submissions: Craft Literary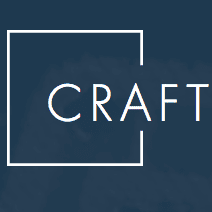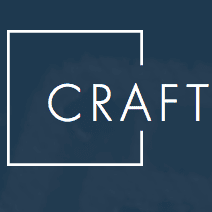 Payment: $100 for flash fiction and $0.10/word up to $200 for original short fiction
Time for some great stories.
CRAFT is an online publication celebrating both emerging and established writers. Our focus is on the craft of writing and how those elements make a good story great. We are interested in strong fiction that shines because of its exploration of craft. We feature new and republished fiction; critical pieces on craft; craft exercises; interviews on craft with established writers; book reviews and summaries; and much more.
STORIES by Michael McGriff, Clare Beams, Melissa Yancy, Megan Cummins are forthcoming.
JOIN US. SUBMIT YOUR WORK NOW.
CRAFT Fiction Guidelines
Our CRAFT Fiction categories are open year-round to any emerging or established author. We accept submissions from international writers. We accept simultaneous submissions but ask that you inform us immediately and withdraw your work if your story is accepted elsewhere. We pay our authors a flat rate of $100 for flash fiction and $0.10/word up to $200 for original short fiction. We do not charge submission fees, but are highly selective in what we choose to publish.
We will also consider previously published fiction, as long as the writer retains the rights or second-publication rights can be obtained. We do not pay for reprints.
Each published story will include an editor's introduction as well as a craft note from the author. To read previously published stories, please see our CRAFT Fiction page.
If you have any questions about submissions or would like to query a current submission, please send an email to: contact (at) craftliterary (dot) com
CRAFT Fiction Submission Categories:
Flash Fiction, for work under 1,000 words
Short Fiction, for work under 7,000 words
We are planning to provide opportunities for Novellas and Novel Chapters. Keep checking back to see the latest!
To submit a story or learn more about our guidelines, click the submit button.
Want to Write For CRAFT?
We accept high quality book reviews, interviews, and critical pieces on craft to publish on our site. For a look at the type of content we publish, please visit our CRAFT drop-down menu.  Submissions and more information on each category can be found at Submittable.
Our book reviews focus on authors with forthcoming titles, and we like to review titles from writers who are explicitly exploring craft in their work. Reviews are typically between 700 – 1000 words.
For interviews, we are interested in conversations with writers focusing on the craft of writing.
Critical pieces on craft can range from 500 to 1000 words and should consist of a careful examination of an element of craft.
Submission questions, concerns, and inquiries can be sent to a staff member at: contact (at) craftliterary (dot) com
Author's Rights
CRAFT holds first publication rights for three months after publication. Authors agree not to publish, nor authorize or permit the publication of, any part of the material for three months following CRAFT's first publication. For reprints we ask for acknowledgement of its publication in CRAFT first.
Via: Craft Literary.
About the Author
Latest Posts
Stuart Conover is a father, husband, published author, blogger, geek, entrepreneur, horror fanatic, and runs a few websites including Horror Tree!