Ongoing Submissions: Baffling Magazine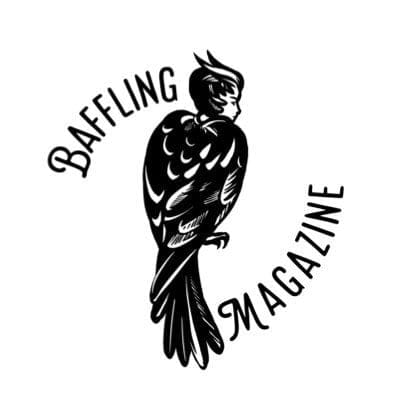 Payment: $0.08/word
Theme: speculative stories that explore science fiction, fantasy, and horror with a queer bent.
At launch, Baffling Magazine will publish one flash story a month on our Patreon. Subsequently, each quarter of published work will be shared for free online on our website. We will publish additional work each month as our Patreon grows and will share those guidelines as we get closer to each milestone.
✷
The compensation level for original stories accepted to Baffling Magazine is $0.08/word. Stories will be published first on our Patreon, then made available in our quarterly issues, and finally in an annual print anthology.
Submissions are now open. Please submit your work here. If anything prohibits you from using the form, please contact us at [email protected] for alternate submission instructions.
We are looking for:
Wordcount: Under 1,200 words.

What we want to see: We are looking for speculative stories that explore science fiction, fantasy, and horror with a queer bent. We want queer stories and we want trans stories and we want aro/ace stories. We want indefinable stories. We welcome weird, slipstream, and interstitial writing.

What we don't want to see: We're not interested in unexamined bigotry or sexual violence; pieces that include such should be nuanced or looking at the post-event experience of the survivors.
Guidelines:
Please submit your story in .doc or .docx file, formatted in something approaching Standard Manuscript Format. Use italics for italics etc. One of the editors has a slight aversion to Courier and a fondness for Georgia.

Please include a cover/query letter with the title, length, and a brief bio. You may include links to your website/social media, and previous publications if any. Please don't stress about this cover letter, if we have additional questions about your submission, we'll ask them.

Simultaneous submissions are fine, please withdraw immediately if you take another offer.

Stories should be previously unpublished. This includes stories published on your Patreon.

Please no multiple submissions. If you receive a rejection within the submission window, you may submit another story.
Submissions are open to all.  Neon Hemlock Press is particularly interested in queer stories and authors.  Authors from all underrepresented backgrounds and marginalized communities are strongly encouraged to submit.  Please don't self-reject.
You should receive a confirmation of your submission via email. Please query after 60 days if you haven't heard from us, but expect a typical response sooner. We'll update thus number once we have a better sense of how long things take us.
Via: Baggling Magazine.
About the Author
Latest Posts
Stuart Conover is a father, husband, published author, blogger, geek, entrepreneur, horror fanatic, and runs a few websites including Horror Tree!