'Ink' Blog Tour: How Does the Flash Fiction Contest Work? by J. Scott Coatsworth

How Does the Flash Fiction Contest Work?
 Q&A With Director J. Scott Coatsworth
Every year, Queer Sci Fi holds a flash fiction contest, and hundreds of writers enter their stories. Once the dust clears, a brand-new anthology magically appears, filled with flash fiction goodness. Of course, there's no real magic involved. Just hard work and experience. So let's pull back the curtain a little, shall we?
How do you choose the theme each year?
Each year we rotate the honor among our four admins – Scott, Angel, Ben and Ryane. That judge comes up with 3-4 options – always a single word – and we discuss it in the group and choose one of them to be that year's theme. Generally speaking, we like themes that are topical, that are open to multiple definitions/interpretations, and that don't favor one of the four speculative fiction genres—sci-fi, fantasy, paranormal or horror—too much over the others.

Do you see a lot of similar stories each year?
Yes and no. Each theme tends to have one or two major interpretations that quickly fill up the submissions box. For Ink, it was magical or paranormal tattoos. For Flight it was angels. There's nothing wrong with that. It just means those stories have to work a little harder to stand out over the competition. But it's the ones that find different paths that are often the most successful.
How do you choose the contest judges?
Generally speaking, the judges are three of our admins (Ryane, Angel and Ben) and the three contest winners from the last year. This gives us a nice combination of previous experience and new perspectives. I used to judge, but since we judge blind and I process the stories as they come in, we decided it was best if I bowed out of the actual judging process. We did have one year where the previous year's winners weren't able to act as judges, so we recruited some past winners to step in.
What's the actual judging process?
Well, we roll a bunch of chicken bones, and…
LOL… actually it's fairly straightforward. We ask each judge to rank each story on four parameters: adherence to theme, genre, lgbtq+ inclusion and writing skill. Any story that misses one of these four parameters entirely may be disqualified, but only of a majority of the judges agree.
Once I receive all the scores, I average them, and we look at the top 15 or so stories. But it's not purely a numbers game. Any judge can elevate another story for consideration, and the heart of the process is the discussion that happens next. The judges go over the top 15 stories and discuss them, and then take a series of votes to narrow them down to the final three. Sometimes they're the same as the top three scoring stories, but in a different order. Sometimes there's a surprise. It's one of my favorite parts of the whole contest, because it's real and human, not all based on numbers. 
How are the stories chosen for the anthology?
Generally, it's the top 120 stories by score. But here again there's a bit of a human process involved. Angel and I meet on Skype and go over the list, choosing the stories we think will make the strongest, most diverse anthology. It's a give and take, and again makes it more than just a numbers game.
I hope that clears up some of the mystery. I love doing this contest and the anthology every year, and I'm thrilled to bring Ink to you to enjoy!
—
Queer Sci Fi's annual flash fiction anthology is finally here – and this year the theme is Ink. There's a giveaway too!
INK (NOUN)
Five definitions to inspire writers around the world and an unlimited number of possible stories to tell:
1) A colored fluid used for writing
2) The action of signing a deal
3) A black liquid ejected by squid
4) Publicity in the written media
5) A slang word for tattoos
Ink features 300-word speculative flash fiction stories from across the rainbow spectrum, from the minds of the writers of Queer Sci Fi.
Publisher | Amazon Kindle | Amazon Paperback | Amazon Hardcover | iBooks | Barnes & Noble | Kobo | Scribd | Thalia | Vivlio | Goodreads
---
Giveaway
QSF is giving away an Amazon gift card with this tour:
Direct Link: https://kingsumo.com/g/gp47qq/win-a-25-amazon-gift-card
---
Excerpts
"Vervain had watched, one by one, as her childhood friends blossomed with red, the words of their soulmates inked into their skins. The stories of their lives together, from the day they met to the day they would die, unfolding each day. Her sister Iris, an aspiring bard, had woken one morning after meeting a girl in the village, the words poet meets potion-makershining bright and scarlet. Vervain's friend Raven had dashed across the marketplace the day two separate lines had sprung forth on their skin—two loves, three souls entwined in the ink of their hearts." —Lauren Triola, The Unmarked
"I love our sentient AI high school, EduTron 6000 (kids call her "Edie"). She plays soothing classical music in study hall and always listens when you have a bad day. But she's a stickler for rules, and hates graffiti, which put a major damper on my epic prom-posal plan." —Brenna Harvey, EduTron 6000 + Principal Vertner 4Ever
"I get out of the shower and it's there. Dripping down the mirror—splip—and forming a rivulet of color across the tile floor. Thinner than paint, more vibrant than water. Sometimes it's iridescent, but today it's just…bright. A stream of colorful consciousness leading me across the bathroom, down the hall, out of…wait. I go to my bedroom and hastily put on whatever I can reach. Yesterday's bra, the jeans from the floor, finger comb my short hair, a random t-shirt—purple. The same color the ink is today. Does that mean something?" —Geneva Vand, The Colors of Fate
"Marianne paced the length of the small hall that connected the living room, and the door to the outside, to the bedroom, and the door to the inside. Temporary steps, tracing a path towards a temporary solution to a permanent problem. Beyond the crack of the door, she saw her wife sleeping soundly in the cool of the late night. Temporary wife, temporary bedroom." —Brooke K. Bell, Temporary/Permanent
"The round stone room that they lock the poet in contains nothing but a writing desk. The desk, of course, is fully stocked. Piles of creamy paper, elegantly carved sable-fur brushes, a pyramid of neatly-stacked inksticks, and an inkstone, its well full of perfectly still water. Sunlight streams down from a single window, high overhead and barred. Too high to reach even when she stands on the desk, its thin legs wobbling beneath her." —Jamie Lackey, Inksticks and Paper Swans
"Rna'la arrived at Intergalactic Date-A-Thon and signed in using zir own gelatinous fluid (no scratchy ballpoint for zem, thanks!) The human woman collecting signatures blushed pinkly. Rna'la's hearts throbbed in zir throat. Probably not attending. Ze passed several individuals in the hallway. Some bowed, some ignored zem. Not everyone recognized the current ruler of Th'ul." —M.X Kelly, To Have and to Hold and to Hold and to Hold
---
Authors
Amarilys Acosta – Heart Ink
Emilia Agrafojo – Mixology
Addison Albright – Cave Drawing
Tam Ames – The Autograph
RE Andeen – The Skinchanger's Art
Laura Antoniou – A Most Rewarding Quest
Blaine D. Arden – Mending
H. Argent – Impending Affair
Aten – Power
Ryley Banks – Right Place, Right Time
Jorane G. Barton – Alternate Endings
Joe Baumann – Babbler
Brooke K. Bell – Temporary/Permanent
David Berger – Indelible
Eytan Bernstein – I Never Knew
Gordon Bonnet – Nexus
Die Booth – Faith and the Thorncutters
Charlie Boynton – He Bleeds Ink
Ryan Breadinc – The Ink Reader
M. Burns – The Final Line
Meghan Byers – Unmoored
Aron Caer – Writer's Blood
Elsa M. Carruthers – I Am Happy to Be Here Today
Foster Bridget Cassidy – Unfamiliar Waters
Minerva Cerridwen – Not Alone
Amanda Cherry – Signed
Gwen Coholan – Ballpoint
Rory Ni Coileain – All Myths Are True (but some are truer than others)
Comer – Her Very Comfy Couch
Georgia Cook – Butterfly
Elliot Cooper – The Collection
Bryan Crystal-Thursdton – Fluid
Monique Cuillerier – The Present
Claire Davon – Squid on the Beach
Nicole Dennis – Hidden Spell
Toshi Drake – Indelible Ink
James Dunham – Lydia's Back
Allen Dyen-Shapiro – To Share the Sky
Eason – On the Conjoined Practice of Demonology and Scribal Longhand
P. Egry – Confessions of an Inkaholic
B. Eyre – A Prisoner and a Captain
Kim Fielding – Devil and Advocates
Sheila Finch – Love is Blind
Steve Fuson – Blank as the Page
Jasie Gale – Pandora's Row
Magaly Garcia – rough draft #9/grocery list
Isobel Granby – The Date Book
Jacqui Greaves – A Dish Served Hot
Sacchi Green – S/He Who Remembers
D. Grimm – Companions
Kaje Harper – The Pen is Mightier
Brenna Harvey – EduTron 6000 + Principal Vertner 4Ever
Kelly Haworth – Off Spectrum
Sheryl R. Hayes – Panagram
Chisto Healy – The Fine Print
A. Hunt – Untitled
S R Jones – So Let it Be Written, So Let It Be Done
Dale Jordan – The Summoning
Kim Katil – Heart Bound in Ink
April Kelley – How to Create a Monster
Ava Kelly – Soullink
Laura J. Kelly – Rougarous Inc.
X. Kelly – To Have and to Hold and to Hold and to Hold
Adrik Kemp – Meet Cute
Jessica M. Kormos – The Tattooist
Barbara Krasnoff – The Inker, The Cat and The Parrot
Jamie Lackey – Inksticks and Paper Swans
Benoit Lafortune – Dragon Blood
Tris Lawrence – Soul Afire
Anja Hendrikse Liu – Stranger Stories
Ainslie Lloyd – Off the Wall
Nathan Alling Long – It's What's Inside That Counts
Lily Luchesi – The Angel With Demon Blood
K. Mads – The Dragon's Price
L. McCartney – Risotto Nero
Paula McGrath – Free Hugs
Helen M. Merrick – The Rose Tattoo
Lynn Michaels – Battleground
R. Moler – Ink is Memory
Fiona Moore – The Muse's Gift
W. Murks – Just a Nudge
S. Murphy – Love's Portrait
RJ Mustafa – Shadowbird
Mary Newman – Graven Images
Thea Nishimori – Glossaderma
L. Noone – Openings
Raine Norman – The Morning After
Orion O'Connell – The Midnight Librarian
Bradley Robert Parks – Guilty Pleasure Reading
Dale Parnell – Belonging
Terry Poole – Sign on the Dotted Line
Brooke Prado – Cursebreaker
Taylor Ramage – Inkshader
Robin Reed – Printed Love
S. Reinholt – Colours of Union
Jen Rivers – The Aerium
Jeff Ronan – Inked
Herminia Root – Aedan
Taylor Roth – For Death Doesn't Part
Jamie Sands – Toby's Tattoo
Rodello Santos – Told
F. Schraeder – Spider Legs
Ziggy Schutz – Renaming
RJ Scott – Blood
Alex Silver – Summoned
Alex Sobel – Tense
Ada Maria Soto – The Marks of a Knight
Anna Stacy – Livename
Susan Stradiotto – Moon Child
Lou Sylvre – The Flight of the Telorites
Nathaniel Taff – For Posterity's Sake
Naomi Tajedler – Oddities
Sara Testarossa – Subversion
Lauren Triola – The Unmarked
Geneva Vand – The Colors of Fate
M. Walker – The Hurt Patch
Dean Wells – A Flacon of Ink
T. Wyant – Future Perfect
Rina Youngblood – Proof in the Telling
Aubrey Zahn – Jumper
Rainie Zenith – Blind Date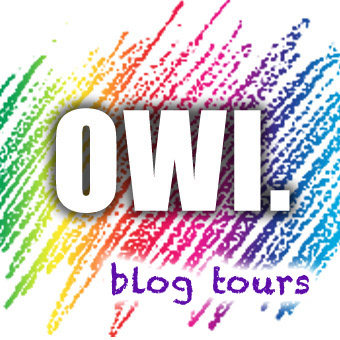 About the Author
Latest Posts
The Horror Tree is a resource for horror authors which was created in 2011. The main goal when starting the site was to include all of the latest horror anthologies and publishers that are taking paying submissions. A resource useful for both new and experienced publishers alike looking for an outlet for their written material!