Indie Bookshelf Releases 03/11/22


Got a book to launch, an event to promote, a kickstarter or seeking extra work/support as a result of being hit economically by Covid or life in general?
Get in touch and we'll promote you here. The post is prepared each Thursday for publication on Friday. Contact us via Horror Tree's contact address or connect via Twitter or Facebook.
Click on the book covers for more information. Remember to scroll down to the bottom of the page – there's all sorts lurking in the deep.
Charity Publications
---
Latest Book Launches
Horror Tree Sponsor* and Patreon Releases!
*All Horror Tree sponsors are able to claim a spot at the top of our listing during the donation of their sponsorship. Please use our contact form for more advertising pricing.
January
---
February
---
March
---
April
May
June
um … August!
September
27
---
Mindfulness
---
Kickstarters etc!
Weird Little Worlds Press is pleased to announce it's newest project, MOTHER: TALES OF LOVE AND TERROR, which will launch on Kickstarter April 8th, 2022. The new horror, dark fantasy, and science fiction anthology will include horror short stories from some today's most accomplished horror writers alongside exciting new voices including Gemma Files, S.P. Miskowski, Shane Hawk, John Langan, Donyae Coles, Sarah Read, Steve Rasnic Tem, Christina Sng, Mercedes M. Yardley, and many others.
In these stories, mothers become heroes and villains and the concept of motherhood is examined and stretched to its ultimate limits across time, space, gender, location, and ideology. But in each, the reader will be forced to examine the depth and breadth of what motherhood is and what a mother will do for her offspring.
The anthology will be edited by Willow Dawn Becker and Christi Nogle for Weird Little Worlds Press, which published 2021's Humans Are the Problem: a Monster's Anthology and was included in the Horror Writer's Association's long list of recommended reading for the 2021 Bram Stoker Awards.
---
Happy reading.
Steph
 on behalf of Stuart and the Horror Tree Team
About the Author
Latest Posts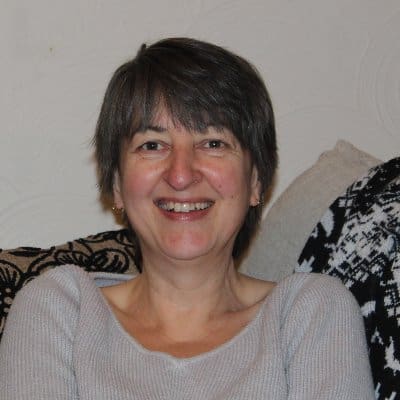 Stephanie Ellis is a member of the HWA and writes dark speculative prose and poetry which has been published in a variety of magazines and anthologies. Her work includes the novel, The Five Turns of the Wheel and the gothic novella, Bottled, both via Silver Shamrock Publishing.She can be found at https://stephanieellis.org/ and on twitter @el_Stevie.