Horror Tree presents … An Interview with Christopher Stanley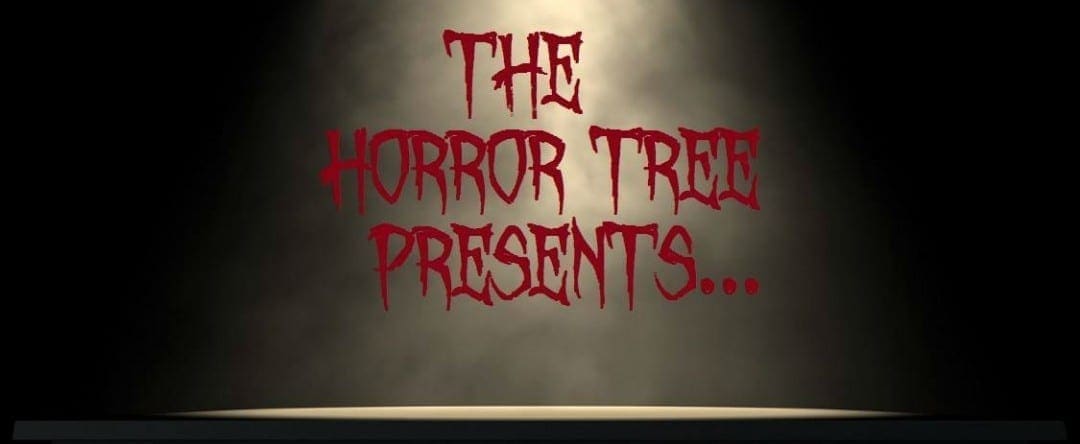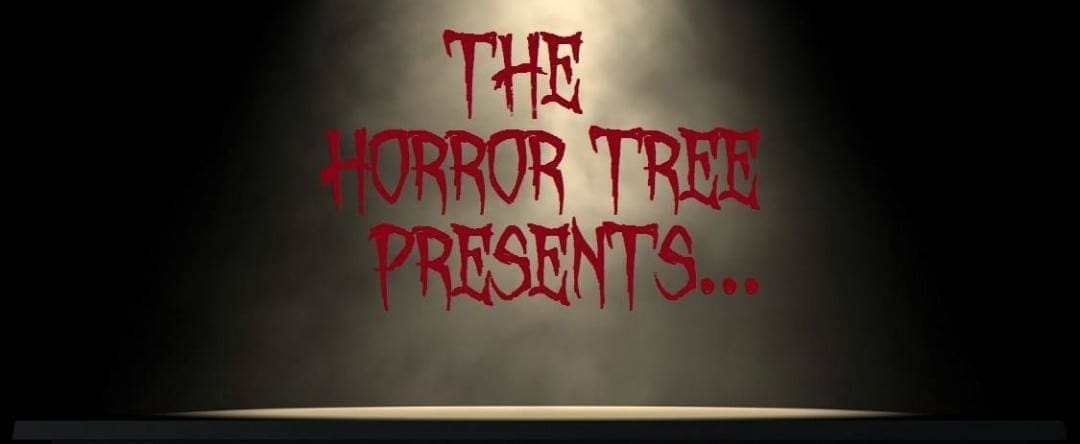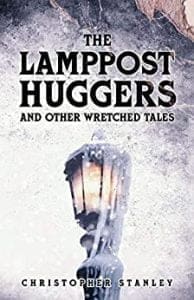 England author Christopher Stanley is a masterful writer of horror flash fiction. His latest book, The Lamppost Huggers and Other Wretched Tales, is an exceptional collection of stories exploring the darkness of humanity. Released on June 1 by The Arcanist Press, The Lamppost Huggers received rave reviews from other talented authors in the genre.
"Despite the whimsical title, The Lamppost Huggers is a skin-crawling exercise in creeping dread, with a pitch-perfect denouement you won't see coming," wrote Kealan Patrick Burke, the Bram Stoker Award-winning author of Kin and Sour Candy."
Stephanie Ellis, author of Bottled, agreed.
"Christopher Stanley captures the darkness of the soul and refuses to let it go," Ellis wrote. "Atmospheric and chilling, this is a true master class in the art of flash."
The Lamppost Huggers and Other Wretched Tales features 26 bite-size tales of dread and horror. I had to ask: Why did "The Lamppost Huggers" receive top billing?
"I can't remember when I first started thinking about putting out a collection, but I do remember that 'The Lamppost Huggers' wasn't going to be the title story," Stanley said in an exclusive interview with The Horror Tree. "Originally, I favoured 'And the World Roared Back,' and I still think that would be a good representation of the table of contents. 'The Lamppost Huggers' took the top billing purely because of the response the story received when it was first published. Something about it really seemed to capture readers' imaginations. It's also quite an unusual title. Kealan Patrick Burke described it as 'whimsical' and I think he's right – it doesn't seem dangerous, just unsettling. And I like that."
Stanley cites American author Don DeLillo as a likely influence on his work.
"Some of my favourite stories in the collection present two different perspectives — a wide-angle view of the world and a close-up of the central characters. I find this works well because it conveys the enormity of the threat and the vulnerability of those trying to survive. It's not something I've done consciously, but I suspect it's the result of having read many of Don DeLillo's novels, including White Noise, Underworld, and Mao II. DeLillo's ability to step back from his characters and show us the world they live in is frequently breath-taking."
Stanley embraced flash fiction for practical reasons.
"Flash fiction has been good to me in many, many ways," Stanley said. "After the twins were born, my window of opportunity to write shrunk down to maybe half an hour a day – not enough for longer form stories but perfect for flash. I can write a rough draft in half an hour and have it edited by the end of the week. Flash fiction was a way for me to keep writing amidst the chaos. I've made lots of friends through flash fiction, and we're spoiled for flash fiction events in Bristol, which has been home to the UK National Flash Fiction Day celebrations and the amazing UK Flash Fiction Festival. My hope is there's a growing appreciation for the power and potential of flash fiction, and that it will continue to grow in popularity."
Stanley said the horror genre fits his style.
"I've been a fan of the horror genre for more years than I'd care to admit, but I've never found it easy to write and I'm in awe of people who do it well," Stanley said. "I have a preference for stories set in a familiar world with recognisable characters, and I like writing stories where anything might happen — where there's a real sense of urgency and danger. For these reasons, horror is the perfect genre for me."
The opener in The Lamppost Huggers and Other Wretched Tales is titled "Norfolk." It's a particularly dark yet brutally honest tale from the father's perspective. The father blames the birth of his son for an aborted writing career. These two sentences stuck with me: "In my dreams, the spirits of the dead crawl from the water to steal Eddie away, their fleshless fingers prising him from my grasp. I'm glad they're taking him but I'm compelled to ask why."
I asked Stanley, who's a father of three boys, if it's difficult to write such dark confessions of the soul, even though it's a fictional character's soul?
"After my eldest was born, I found it impossible to write stories that didn't feature children," Stanley said. "That's how much my life changed. And it was definitely for the better.  The funny thing about 'Norfolk' is that so much of that story is true. Not the ending (thankfully), and obviously not the unsavoury relationship between the father and the son. But after the twins were born, my eldest and I used to drive up to Norfolk the night before to get the bungalow ready for the rest of the family, and I used to love it. He was just about old enough to sit in the front with me and he was really great company. Maybe not so much when he clawed my face in the middle of the night, but it was really dark and he couldn't see what he was doing."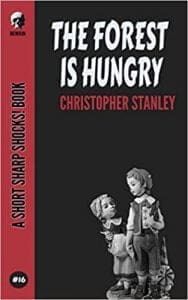 In April 2019, Demain Publishing released Stanley's debut standalone novelette The Forest is Hungry for its series Short Sharp Shocks! It's another creepy tale, this time about a father trying to save his sick daughter.
"I was so happy when Demain Publishing agreed to publish my horror novelette, The Forest is Hungry," Stanley said. "It was my first standalone publication and also the longest story I'd published. As someone whose success has been almost exclusively in the world of flash fiction, the response to Forest has been enormously encouraging. I'd recommend Short Sharp Shocks! to anyone looking for chills and thrills that can be consumed in one sitting. They're a lot of fun, and I'm proud to be a part of the series."
In addition to flash fiction, Stanley also writes music.
"I'd just started work on my third album when we entered lockdown," Stanley said. "It's a thrilling hobby – so much collaboration and energy. I recorded my first album, Americana, almost by accident after I was made redundant around eight years ago. I'd only planned to record one song, but I was blown away by all the wonderful local musicians who were happy to join me in the studio and we just kept going. My second album, Canyonlands, was more polished, mostly because I used the same band and studio throughout. It's too soon to say how my new album, The Gathering Days, will turn out, but I'm very excited about the songs we've already recorded and can't wait to get back in the studio."
Speaking of the lockdown, Stanley said he misses his commute to work.
"I do believe I've been one of the lucky ones throughout the lockdown," Stanley said. "My wife and I still have our jobs (for now), and our three kids are (mostly) terrific. Not that it's been easy. Juggling my job with home-schooling, while my wife works at the hospital, has been exhausting. My study — where I write — has become my office and, sometimes, my bolt hole. It doesn't feel the same anymore and I haven't figured out how to fix it yet. I think the thing that's surprised me the most is how much I've missed my daily commute – an hour, twice a day, when I'm alone with my thoughts, was something I'd taken for granted."
The Horror Tree is a resource for authors, so I asked Stanley if he had a writing tip.
"If you want to be a better writer, join a writers' group," Stanley said. "Find readers who will give you honest feedback, even if they wouldn't normally read or write something in your chosen genre. Treasure that feedback. Learn from it. I've been amazed at how many people have been prepared to give up their time to help me become a better writer. I'd be nowhere without it."
What's next for Stanley? We could see the flash fiction master write a full-fledged novel … maybe.
"I feel clichéd saying it, but I've just started writing a novel," Stanley said. "I really have. And I'm going to do my best to finish it before the Doomsday clock ticks around to midnight and we all succumb to whichever of the four horsemen arrives first. But I'm not promising anything. Recently, I've also had a mini-collection accepted by Demain Publishing. That's all I can say about this one at the moment, except that there'll be announcement in due course and I'm very excited about it."
LINK:
https://christopherstanleyauthor.com/
https://www.amazon.co.uk/gp/product/B08747237B/ref=dbs_a_def_rwt_bibl_vppi_i1
https://www.amazon.co.uk/Forest-Hungry-Short-Sharp-Shocks/dp/B084WKLT9X/ref=tmm_pap_swatch_0?_encoding=UTF8&qid=1590087070&sr=1-1
About the Author
Latest Posts
Lionel Ray Green is a horror and fantasy writer, an award-winning newspaper journalist, and a U.S. Army gulf war veteran living in Alabama. His short stories have appeared in more than two dozen anthologies, magazines, and ezines, including The Best of Iron Faerie Publishing 2019; America's Emerging Science Fiction and Fantasy Writers: Deep South; and Alabama's Emerging Writers. Drop by https://lionelraygreen.com/ and say hello.