Guest Post: The Horrors Of Life by Jenna Greene

The Horrors Of Life
by Jenna Greene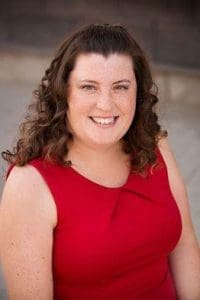 Though I knew my whole life that I wanted – needed – to be a writer, I never expected to have a career as a Young Adult Writer. When I first started writing, I was in elementary school, and barely understood genres, let alone target audiences. As I grew older, I sought to be a poet, but failed miserably at that. Even as a short story writer, I ran into difficulty, as I wanted more time, more words, to explore character and theme and, let's face it, adventure.
So how did I become a YA writer? Luck and happenstance, I guess. The first character I dreamed up that I was really able to develop a story about was a sixteen year old girl who was snatched from one realm into another and forced to survive. The second book I wrote centered on a seventeen year old girl who was suffering extreme realities in her home life and using fantasies to stay sane. As my writing continued, more teenage characters – and their trials and tribulations – popped into my head.

When people dismiss my work, or the work of other writers, as "Just YA", my spine tightens, for writing of any genre or audience has merit. From my experience, YA writing can be just as intense and thought-provoking as any other books. The infamous Hunger Games trilogy explores themes of sacrifice, voyeurism, and dystopian societies. Ruta Sepetys' novel Between Shades of Gray taught me about the persecution of Lithuanian people by Stalin during World War Two. Just because something is branded YA, doesn't mean it's meaningless. Quite the opposite, in fact.
In my own work, I strive to reach a not-quite-adult-audience, and both thrill and entertain them. I explore themes of abuse, imagination, self-awareness, the preservation of innocence, persecution, and heroism. Though my characters are young adult, the minds of my readers are growing every day, trying to figure out themselves, as well as the world they live in. If I can offer them a dose of support, or just a laugh or two, then I've done my work well.
The question always follows as to how 'dark' my writing can become. Well, though we attempt to shield our children from violence and discontent, we all know that isn't possible. Horrific things can occur to young people, just as it does those who are older: death, loss, abandonment, betrayal. 
The original idea behind fairy tales (not Disneyfied or Grimminalized) was to demonstrate horrific events and show people overcoming them. The world is rough. Life is tough. Even in the best life, surrounded by love and acceptance, there are brutal patches. And the only way to brace for trauma is to deliver it in small doses, through analogies and characters, through metaphors and images. 
My characters are beaten and abused. They encounter soul-sucking creatures and menacing beasts. They are hunted and haunted. 
And they overcome. 
They endure.
They succeed.
The face everything a nightmare might offer, whether in human form or otherwise, and they muddle through. 
That is inspiring.
Horrors exist and need to be faced. The safest way to first do so, is on a page.
Jenna's latest release is: Renew (Book 2 of the Reborn Marks series.)
Read Renew to find out if being branded a reborn is a myth, a curse…or a destiny.

 

Released and published by Foundations Book Publishing

The book is available electronically and print across all platforms!

ISBN: 978-1645830498. 266 pages 

 

Amazon.ca:   Renew: Amazon.ca: Greene, Jenna: Books

Amazon.com:   Renew (The Reborn Marks): Greene, Jenna: 9781645830498: Amazon.com: Books
About Jenna Greene:
Jenna Greene is a teacher and author, whose hobbies include dancing, dragonboating, and napping. Her novel, Reborn, won the 2019 Moonbeam Children's Book award. She is the co-host of "Quill and Ink: A Podcast for Booklovers" which is part of the Authors On The Air Network 

Further information about the book and Jenna can be found at: JENNA GREENE – Jenna Greene
About the Author
Latest Posts
Stuart Conover is a father, husband, published author, blogger, geek, entrepreneur, horror fanatic, and runs a few websites including Horror Tree!