Guest Post: Process and Sound

Process and Sound
By: Robert P. Ottone  
I've always been the kind of writer who needs to be in a particular frame of mind when writing. My most creative times are my mornings, post-shower, post-breakfast and in the evenings, around dinner time. That said, to help get into this frame of mind, I like to assemble my own take on the concept of a "mood board" if you will. 
Webster's defines a mood board as "a board used by designers on which samples of various colors and textures are mounted to help in deciding which elements complement each other."
Fair enough, but I'll leave visual representations to the folks on Pinterest. For me, creating a "mood board" has more to do with an auditory connection than it does to a visual one. Creating a soundscape of tunes that propel sequences and narrative beats forward has always helped my writing. Back in the days of cassette tapes, I used to put together "soundtracks" to my works, all music that had to do with either the theme, the characters, scenes I had planned or whatever else that I was "feeling" at the time.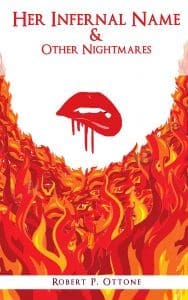 I did this with my first collection of short stories, People: A Horror Anthology About Love, Loss, Life & Things That Go Bump in the Night, and I did it again for my new book, Her Infernal Name & Other Nightmares. The songs provide the connective tissue to serve as links between the written word and the mindset I was working with in crafting each tale. 
For example, I reference Grimes' song "Oblivion" in the collection's title novella, Her Infernal Name, knowing that while the song's message has to do with the singer's personal experience of being attacked, in my story, it connected to the very real insecurities that one of the lead characters felt, that allowed her open to a monumental and supernatural change. I felt that song provided a skeleton to build the meat and muscle around, and I'm particularly proud of that novella and its overall dark message centered around the economic concerns of an entire generation.
Nothing excites me more than hearing a song that gets my creative juices flowing. Often, they come from an eclectic mix of sources, from 1983 Italian disco-pop tracks to Fleetwood Mac to the band Tanlines. Sometimes a song will provide such a deep sense of mood and atmosphere that I'll be able to build an entire world, visualizing and creating every nook and cranny. 
In my last collection, People, the prevailing theme of grief resulted in the soundtrack featuring songs that one might not immediately think of in terms of "horror," but to me, resonated more with human experience. It was through the interpretation of those experiences, with grief and other emotions, that the playlist I built included songs by an eclectic group of artists whose work lent power to the very real emotions I was trying to explore. 
The soulful guitar plucks of a song by Mac DeMarco or The National helped me find the emotional connection between two damaged people falling in love after each experiencing a personal loss. 
The pulpy anger coursing through a Modest Mouse track helped realize the world of a man avenging the death of his friend at the hands of a monstrous bear.
Death Cab for Cutie helped provide the emotional touchstones needed to bring a ghost and a Japanese record store worker together.
Music is a powerful thing, and one that can make or break your mood. Having the right balance of tracks that function to bolster one's narrative is key, but including a few filler jams will help clear your mind, while also having the added benefit of hopefully re-centering the narrative or shedding new light on a scene.
Of course, taste in music is subjective. What works for me won't work for you. You may feel that your horror story would be benefitted by some Billy Joel or Bruce Springsteen, two artists that I can't ever imagine using, but can absolutely see the value of for another writer. Being able to extrapolate concepts and ideas from not only lyric, but also the music itself is the key. 
Let me explain that a bit better, Akira Yamaoka, the musician and producer behind the scariest franchise in video game history, Silent Hill, crafted four soundtracks that are amazing all in different ways. Taken as a whole, each soundtrack works for each gaming experience, however; I've found myself cherry-picking certain tracks from certain games to help in rounding out the world I'm building. Taking "You're Not Here," arguably his strongest track, and placing that on the wrong playlist could derail the entire narrative.
It's like being at a party, and fun, propulsive tracks are fueling the entire evening. Then, all of a sudden, someone changes the playlist to a low-energy band like Oasis. Great band, but not party music. The same applies to whatever you're writing. The playlist for Her Infernal Name & Other Nightmares features songs that lean a little further into the electronic territory circling the aforementioned Grimes track, but also some alternative and indie artists to help round out the "feel" or "vibe" of the other stories. It also has a Fleetwood Mac needle drop that's very much connective tissue between the artist, the song and a particular character in the title novella.
By marrying music with written narrative, to create a soundscape and audio storyboard of sorts, I find cobbling stories together comes a bit easier. This won't work for everyone, but I think it could be an interesting experiment for you to try. If you like it, send me the playlist on Instagram (@RobertOttone) or through my site (www.SpookyHousePress.com), I'd love to hear what world you've crafted and where your mind takes your story, or, more specifically, where the story takes your mind and tastes.
Her Infernal Name & Other Nightmares is available on Amazon, Barnes & Noble and wherever fine books are sold.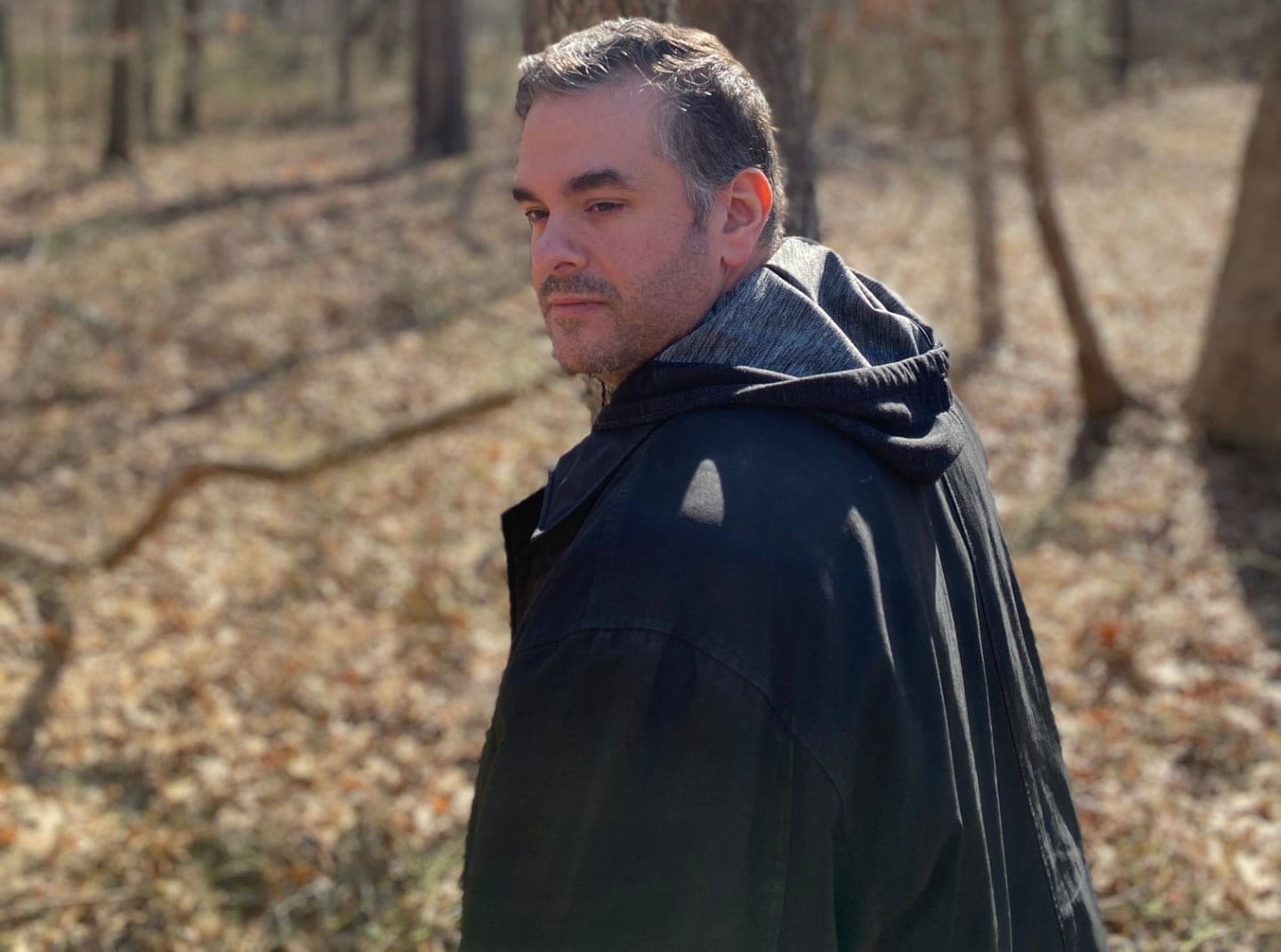 Robert P. Ottone
Author
Robert P. Ottone is an author, teacher, and cigar enthusiast from East Islip, NY. He delights in the creepy. He can be found online at www.SpookyHousePress.com, or on Instagram (@RobertOttone). His collections Her Infernal Name & Other Nightmares and People: A Horror Anthology about Love, Loss, Life & Things That Go Bump in the Night are available now wherever books are sold.