Guest Post: How To Market Your Book Digitally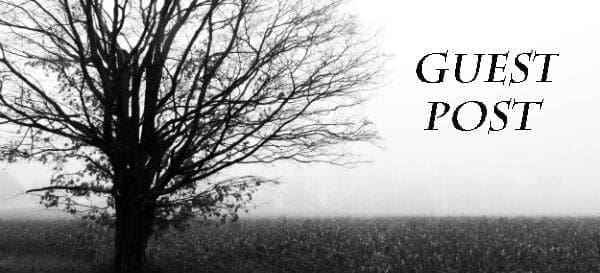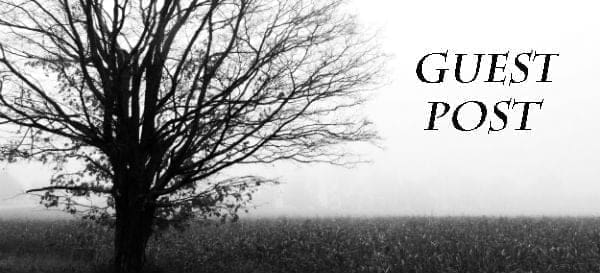 How To Market Your Book Digitally
There are so many books out there that many end up hidden in a shelf for what seems like years. Even if you only publish online, your masterpiece might remain unknown to most avid readers.
So how can you market your book digitally to ensure it reaches as many people as possible? Let's review some ideas, and you can pick the ones that better fit your communication style! We'd recommend you use every single one of these, though! We can assure you; they're pure gold!
Know (and research) your audience!
So what kind of audience are you trying to reach? Is your book a horror novel meant to be read by goths and die-hard fans of the spooky? Or do you write steamy romances that appeal to women and are intended to empower their feminine side?
Perhaps you want to reach the young adult crowd. They can become loyal readers once you get their attention, but it's hard to stand out in a sea of other similar stories!
In order to market your book successfully, you must first know who you are aiming your communicational effort towards. 
When you are sure you know what your audience is, research a bit about their likes, dislikes, and online behavior, What keywords are trending? What are these people looking for? Check out blogs, as well as what people read the most. Websites like Goodreads can give you invaluable information.
Create a perfect reader
So, now that you know what kind of audience to aim your efforts toward, it's vital to understand them.
You've done your research on this group, but keeping a single person in mind might be easier to create your marketing campaign.
Create a reader in your mind, one that encompasses most characteristics your primary audience holds. If you have several audience types, create a person for each different group.
Just to give you a quick example:
"Aurora is 22-years-old and a hopeless romantic. She has a high-school education and is studying at college. She adores reading about star-crossed lovers, romances gone wrong, and love stories with a happy ending. If there is a hot, young couple and lots of troubles involved, she'll be interested. Her favorite writers are Nicholas Sparks and Nora Roberts.
Her favorite movie is The Notebook and Dear John. She loves to browse Pinterest and Instagram, and usually posts selfies with books, or going to the movies with friends.
She buys most of her books online and rarely goes to the library. To her, e-books are the future."
Tap into existing communities
Now that you know exactly who you're marketing to, it becomes easy to look at places your potential fans and target audience exist. Get creative! If you're looking to write for young adult audiences, look in online platforms like Facebook groups, Discord communities, group chats, and other.
On Facebook, you can utilize the search feature. Search for a variety of related terms like "YA", "Young adult" and others. Get even more creative. If you know your fans love YA, they probably like books like Harry Potter and Twilight. Search for those groups. There are huge groups of Twilight and Harry Potter fans on Facebook.
Discord is another great place to find groups. Discord is a group chat for communities with specific interests. To find Discord groups, use https://top.gg/servers and find groups that have a relevant audience for you. Some servers have hundreds of thousands of members that might be perfect for your book. Utilize the search function to find what you're looking for. For example, by searching "Harry Potter", I found the "Hogwarts School", which is a group of 1.5k passionate Harry Potter fans.
When you're in the chat, don't just blatantly start self-promoting. Get involved in the community. Learn the rules and culture of the community. Then use what you learn to promote. For example, in some communities, asking for feedback is very much encouraged. If that's the case, ask for feedback. Say something about how it's your first book and you really want feedback. In other groups, you may need a different strategy.
Post snippets on writing platforms
Do you want people aching to read your book? Well, giving them a little snippet is the best way to tempt their appetite.
After all, if they haven't read even the first page of your novel, perhaps they won't be drawn to it. The title and cover might not be enough to get their attention.
So what pages could you use to promote your writing by giving a little taste of what's within its pages? Wattpad is a great place to share your writing. In fact, famous writer Margaret Atwood has been known to do just this! And with titles such as "The handmaid's tale" and Alias Grace, the woman knows her writing!
Another fantastic website is Commaful. It allows you to post microfiction and include pictures and gifts to really make your posts pop! What better way to offer your potential audience a sample of your writing?
If you get good enough reactions, you can even use the reader's praises as potential reviews for your books! You could also try offering a copy for free to a handful of people who seemed really interested in exchange for testimonials. 
Give author interviews
Don't be shy! If you want to promote your book, then get out there and show your face! Reach out to different blogs that offer their readers and viewers interviews with up-and-coming authors.
Sure, these will be small-time interviews at first, but it's a start! Smaller sites like Wired For Youth allow for great practice while getting some great exposure. You can get potential readers interested in what you have to say, and maybe even provide a small free sample of your book to tempt them into buying it.
To prepare yourself for potential questions, you can browse the web for exciting lists and check out previous interviews featured in these blogs. 
Most interviews at this stage will be written, but don't shy away from a recorded video-call, it might be a new and interesting way to catch your audience's attention!
Wrapping Up
These are four sure-proof ways of marketing your book digitally! There are many more out there, and different techniques might fit different authors and genres. What's important to remember is that you should get the word out about your writing and try to entice your target audience into checking out your book!
Don't be afraid of trying new things and putting your writing out there! It's certainly worth a shot! 
Hayley Zelda
Author, Marketer
Hayley Zelda is a writer and marketer at heart. She's written on all the major writing platforms and worked with a number of self-published authors on marketing books to the YA audience.
About the Author
Latest Posts
Stuart Conover is a father, husband, published author, blogger, geek, entrepreneur, horror fanatic, and runs a few websites including Horror Tree!