Epeolatry Book Review: Even Though I Knew the End by C.L. Polk


Disclosure:
Our reviews may contain affiliate links. If you purchase something through the links in this article we may receive a small commission or referral fee. This happens without any additional cost to you.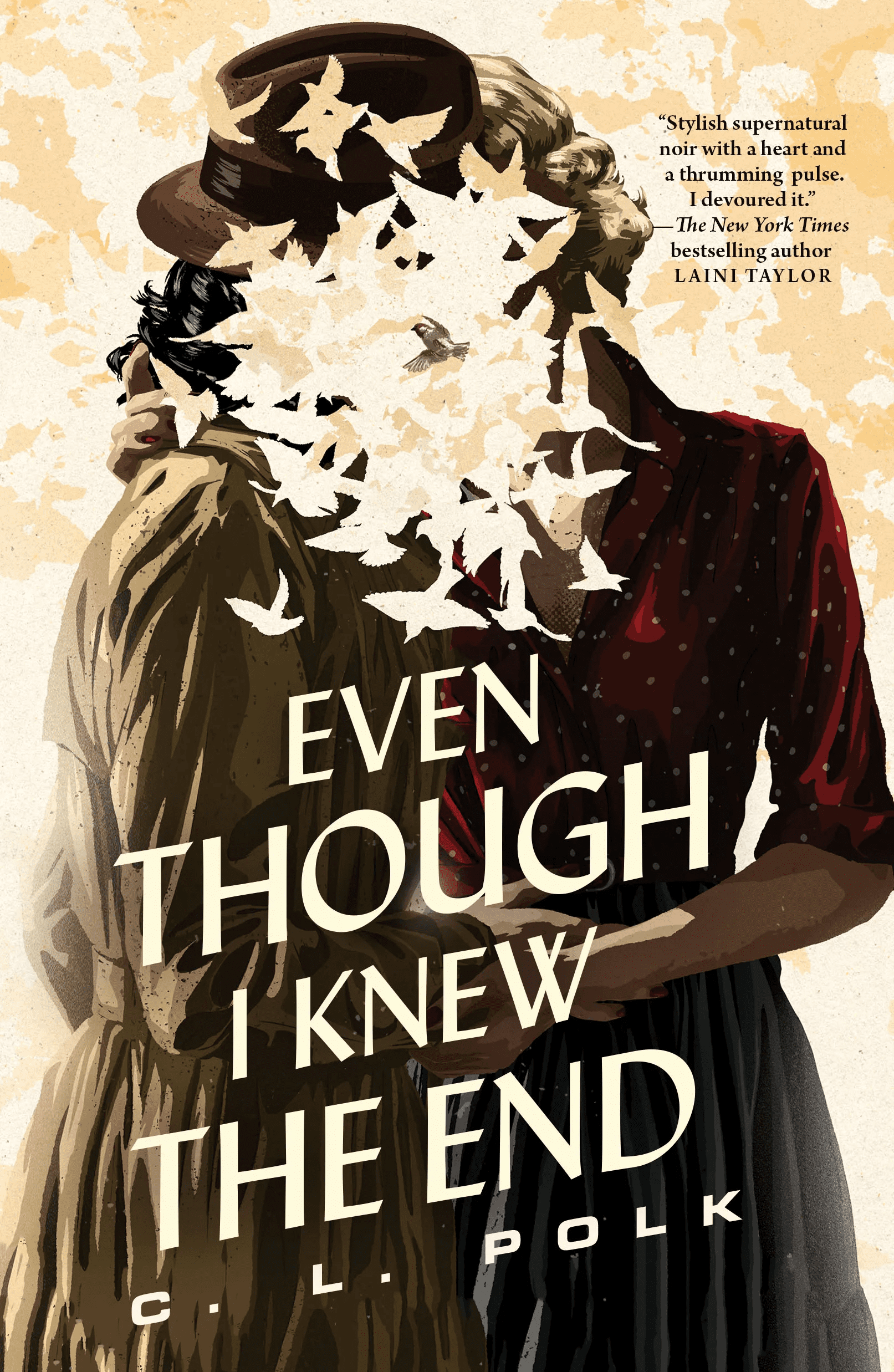 Title: Even Though I Knew The End
Author: C.L. Polk
Publisher: Tor
Genre: Historical and Urban Fantasy
Release Date: 8th, November, 2022
Synopsis: A magical detective dives into the affairs of Chicago's divine monsters to secure a future with the love of her life. This sapphic period piece will dazzle anyone looking for mystery, intrigue, romance, magic, or all of the above.
An exiled augur who sold her soul to save her brother's life is offered one last job before serving an eternity in hell. When she turns it down, her client sweetens the pot by offering up the one payment she can't resist―the chance to have a future where she grows old with the woman she loves.
To succeed, she is given three days to track down the White City Vampire, Chicago's most notorious serial killer. If she fails, only hell and heartbreak await.
I feel that I've had to add this preface a lot lately. I'm a sucker for books that at all take place in Chicago, so with C. L. Polk's 'Even Though I Knew the End' taking place in The Windy City it was pretty much an instant add to my TBR pile. It also didn't take me long to start reading it, and I'm thrilled to report that I'm glad I didn't wait at all on picking this one up.
The story throws us into an alternate history where magic is alive and strong in Chicago in the 1940s. The lead is a lesbian named Helen, who is a mystical private eye. She is currently on the clock for a choice she made nearly ten years ago, and with limited time left, all she wants to do is be with her girlfriend, Edith. However, the fates are conspiring against her as a job she has no choice but to take is laid before her. With three days left before a demon is set to collect her soul, she now has to solve the case of a lifetime instead of spending what little time she has with the love of her life.
Of course, it isn't just a huge payday to accept this case where she has to hunt down the serial killer known as the White City Vampire, it could also mean a second chance at life with the return of her soul.
C.L. Polk packs a LOT of punch in this novella. 'Even Though I Knew the End' is equally part love story, part murder mystery, part alternative history, and all completely solid writing that you won't want to put down. I can't say much more without giving away the plot, but once again, my complaint is this is too short of a tale. Honestly, I would be surprised if you didn't finish it in a single sitting. With this kind of complaint, it just means I wanted more and hope Polk spends more time fleshing out this alternate version of Chicago that they have created.


/5
About the Author
Latest Posts
Stuart Conover is a father, husband, published author, blogger, geek, entrepreneur, horror fanatic, and runs a few websites including Horror Tree!