Taking Submissions: No Police = Know Future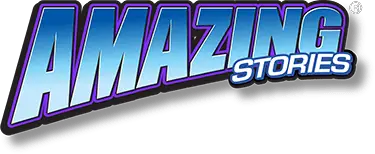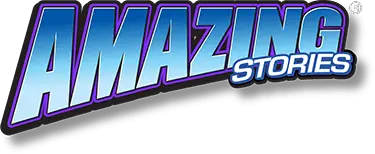 Deadline: August 15th, 2020
Payment: $0.08 per word for original fiction. USD $100 per story for reprint fiction.
Theme: Potential (and hopefully positive) futures that involve alternatives to modern day policing.
Note: Reprints Welcome
After the brutal murder of George Floyd by the police, the world responded in righteous protest, with cries of "Black Lives Matter." The police responded to these calls in large part with even more brutality, with video after video emerging that showed an assault on the public. And more cries came forth, with calls to defund the police.
But what's that mean?
Science Fiction writers, this is your call to arms. Give us your potential (and hopefully positive) futures that involve alternatives to modern day policing. We want stories that replace the police entirely, dramatically reform them, or create parallel systems to refocus policing. We're also seeking alternate concepts of rehabilitation and punishment as well, more emphasis on the carrot. In a world where police are perpetually brandishing their batons, I think we've all seen enough sticks.
SUBMIT TO NO POLICE KNOW FUTURE
Now, We know it may be difficult to think of a world without the police. They have been there all of our lives, in meticulous uniform, reinforced by countless movies. We recommend this article https://lifehacker.com/lets-abolish-the-police-force-184392… and this infographic at https://www.reddit.com/…/what_do_we_mean_when_we_say_defun…/ for inspiration.
Story length is up to approximately 4,000 words for original fiction. We're not going to reject something that stretches this limit out of hand, but know that the longer it gets, the harder a sell it becomes. Reprints can be up to 6,000 words. Most veins of SF welcome, with the exception of steampunk, dieselpunk or other SF that nestles us comfortably in a previous era.
We are here now, in tumultuous times, and cannot go back. Let's face a possible, achievable future bravely.
Amazing Stories encourages visible minorities, QUILTBAG writers and members of other minority or marginalized groups to submit to the magazine. The future will be diverse; we would like to see that reflected in the stories we tell and the writers who tell them.
Payment: USD $0.08 per word for original fiction. USD $100 per story for reprint fiction. We are a SFWA qualifying market for original fiction.
Rights: Amazing Stories buys first world publication rights. In addition, we are buying non-exclusive electronic archival rights, in perpetuity, and the right for non-exclusive publication in the quarterly issue (ebook and print on demand, as well as a print "collector's edition"). We also ask for non-exclusive rights to republish the story in an anthology for a separate fee.
Submit submissions using our online submission system at https://submission.amazingstoriesmag.com/no-police/ Submission window ends on August 15th , 2020 or until anthology fills.
Are you ready to give a beleaguered public your vision of a better tomorrow? We stand ready to listen.
Via: Amazing Stories and
About the Author
Latest Posts
Stuart Conover is a father, husband, published author, blogger, geek, entrepreneur, horror fanatic, and runs a few websites including Horror Tree!