Taking Submissions: LOLcraft: An Compendium of Eldritch Humor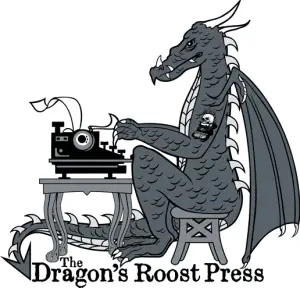 Deadline: June 30th, 2022
Payment: $0.04/word and a contributor's copy
Theme: Dark Speculative fiction which combine humor and something from the Cthulhu Mythos.
CALL FOR SUBMISSIONS: LOLcraft: An Compendium of Eldritch Humor
"Comedy and horror are opposite sides of the same coin." Robert Bloch
There is a long history of blending comedy and horror, two genres which shouldn't work together, but movies from Beetlejuice to Cabin in the Woods show that they can. Both genres evoke visceral, physical reactions. Horror generates fear and dread. Our hearts race. The stress rises and we feel the need for a release, to scream. Humor generates similar physical reactions, but the release comes in the form of laughter. When done well, the feelings don't leave us when the story is finished, they stay with us.
And this is what we want from you. Make us laugh. Make us cry. Reduce us to maddened, mindless, lumps of goo.
Make us long for that release, whether it be in the form of laughter or shrieking in dread. 
In Eldritch Embraces: Putting the Love Back in Lovecraft we were looking stories which combined the elements of the Cthulhu Mythos and romance. This time around we want you to mix humor with your favorite Mythos elements.
What We Want:
Finely crafted works of Dark Speculative fiction which combine humor and something from the Cthulhu Mythos. The humor can be light or dark, subtle or over the top. We want the laughter but we also want that sense of helplessness and dread that comes with a good Lovecraftian tale.
While not strictly necessary, it would certainly be helpful to have a strong Mythos knowledge base. Read the originals, but also read recent works which put a new spin on the material. 
To get an example of what we have published in the past, feel free to pick up one of our previous anthologies, particularly Eldritch Embraces: Putting the Love Back in Lovecraft.
What We Don't Want:
While we may love the Elder Gods and the Great Old Ones and their places in the cosmos, the way Lovecraft dealt with actual people was unacceptable. We do not want racism, xenophobia, sexism, homophobia, transphobia, classism, etc. We're like Ferris, we don't believe in isms. And we don't want them in our anthologies.
On a similar topic, we also do not want cruelty to animals, nor anything which implies sex with minors. Consensual sex is ok, if germane to the story. We are fine with gore, so long as it is not used as a replacement for plot. Please, no tentacle adult content.
All stories must be original works which you retain the rights to. Fan Fiction, Slash Fiction, and any other material containing characters or setting which you did not create are not acceptable for this publication.
We don't like being sued.
The Specifics:
We are looking for original fiction up to 4,500 words. Please query regarding longer works. Please query regarding reprints. Submissions should follow standard format. For an example of what we are looking for in terms of formatting, please visit Shunn and select the Modern option. The only addendum to this is that the editor prefers Times New Roman.
Please edit your material carefully. Common spelling errors (they're/their/there, your/you're) may be acceptable in social media posts, but not in work submitted for publication.
Word (.doc/.docx) format is preferred, but we will also accept submissions in Open Office (.odt), Pages (pages), and Rich Text Format (.rtf). Send your stories to [email protected]. *Please note that this e-mail address is different from the ones used in previous Dragon's Roost Press submission guidelines. In the subject line of your e-mail list "LOLcraft," the title of your story, and your last name. For example:
LOLcraft / Really Awesome Story / Yellow King
E-mails which do not follow this format will be deleted unread. In the body of your e-mail, provide a short (500 words or less) biography.
We are looking for First North American Print and Digital Rights. This means that you must own the rights to the work in question and it has not appeared anywhere (including your own website) before. We are hoping to showcase new fiction, but if you have something which you feel is a perfect fit for this anthology, please query via [email protected]. Rights revert back to the author upon publication. Submissions accepted until 30 June or until filled. Our previous anthologies have each closed to submissions a month or more before the deadline. For this book, we are only looking for 13 – 15 stories. Don't delay, start writing today! 
Multiple submissions are OK, but please wait until you have received a response on your first piece before submitting your second. Simultaneous submissions: no.
Estimated publication date Autumn 2022. Physical copies will be POD via KDP. Digital versions will be available for Kindle, Nook, and through the Dragon's Roost Press website.
At this time payment is four cents per word ($0.04/word) plus one contributor's copy and one digital version in the format of the author's choosing. We will be running a crowd sourcing campaign with the goal of providing higher monetary recompense to our authors. As with our previous anthologies, a portion of the profits will be donated to the canine rescue organization Last Day Dog Rescue. 
Note to New Authors: Most publications seek First North American Rights. While you may be able to sell your story again as a reprint, publication in this anthology may limit your story's future marketability and may affect the amount of money you will be able to receive from other markets. Please take this into consideration before submitting.
Via: The Dragon Roost Press.
About the Author
Latest Posts
Stuart Conover is a father, husband, published author, blogger, geek, entrepreneur, horror fanatic, and runs a few websites including Horror Tree!