Taking Submission: Monster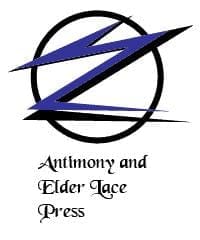 Deadline: June 25th, 2022
Payment: $0.01 per word and royalties
Theme: Original monster stories
Every culture has stories about those things that go bump in the night. From Mary Shelley to Stephen King and everything in between, our stories are filled with monsters.
For this submission call, we are asking for your best original monster story. The monster can be real, in a character's imagination, or something in between. The only requirement is that the story falls into the horror genre, and features the idea of a monster.
So here are the details for submission:
Deadline for submission is June 25, 2022 9PM MST.
Please place your name and contact information on the manuscript itself.
Simultaneous submissions are welcome.
Reprints are NOT accepted.
All submissions must be written in English, or translated into English prior to submitting.
Accepted file formats include docx, odt, txt, rtf, and doc.
Word count is between 1,000 and 7,500.
Submissions that do not follow these requirements will be ignored.
Please send submissions to [email protected] with the subject line "Submission-Your Name-Monster"
If you don't hear from us within a month after closing, consider your piece a better fit somewhere else.
Payment is $0.01 per word plus a percentage of royalties.
Expected publication is late 2022 or early 2023.
Looking forward to reading your best!
Via: Antimony and Elder Lace Press.
About the Author
Latest Posts
Selene MacLeod is a night operator and sometime writing hobbyist. She holds a BA in Communications from Wilfrid Laurier University and resides in Kitchener, Ontario. Her work has appeared in several horror and crime fiction anthologies, most recently Shotgun Honey, Drag Noir (Fox Spirit Books); and the upcoming Freakshow: Freakishly Fascinating Tales of Mystery and Suspense (Copper Pen Press), and Tragedy Queens (Clash Media).She's most excited about editing a charity anthology for Nocturnicorn Books called Anthem: A Tribute to Leonard Cohen, due out late 2017.