Taking Submissions: Liminal Stories Magazine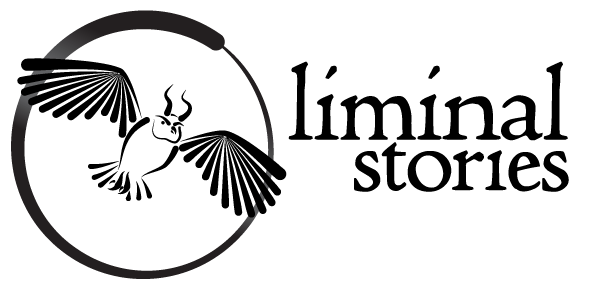 Deadline: January 15th, 2018
Payment: 6c/word
Liminal is searching for stories of a particular tone and tenor, regardless of form.  We like stories that are strange and unsettling, sharp-edged and evocative.  Although we will consider any genre, we have a soft spot for weird fiction, magical realism, soft science fiction, and those uncategorizable stories that straddle the line between genres.  Liminal stories should linger in the mind and evoke emotion in the reader.
We will consider stories up to 10,000 words, and pay 6c/word on publication.
Liminal isn't a market for reprints, or non-fiction. We don't accept simultaneous or multiple submissions of fiction.  However, you may submit a new story as soon as you receive a rejection from us, provided we haven't closed for submissions.
Seeking Diverse Voices
The editors of Liminal believe that fiction is enriched by diverse voices. We welcome and encourage submissions from writers of every nationality, race, sexual orientation, religion, and gender.
How to Submit
Send submissions in .DOC or .RTF format to [email protected]. Please use Submission: [Story Title] as your subject line. Include your story's title and length in your cover letter. Don't stress over what to call us. We'll answer to Editors, Shannon and Kelly, or Ms. Peavey and Ms. Sandoval.
Please use Standard Manuscript Format for all Liminal submissions.
Liminal Poetry Guidelines
Liminal is currently closed for poetry submissions.  Our next poetry submission window will be from December 15 to January 15.
Like its fiction, Liminal is searching for poems of a particular tone.  We like poems with strong imagery and precise language.  Fantastical elements are encouraged, but not required.  Some of the editor's favorite poets include, but are not limited to, Claudia Emerson, Jamaal May, Judy Jordan, Jack Gilbert, Ai, and David Kirby.
We will consider poems of any length, and pay $50 per poem on publication.
To submit, send 1-3 poems in DOC format with the subject line POETRY SUBMISSION: [Poem Title(s)] to [email protected]. If you include a cover letter, please address it to Editor, Helena, or Ms. Bell.
Response Times
We try to respond to all stories and poems within 30 days. Please query if you haven't heard from us. Use Query: [Story/Poem Title] as your subject line. Send queries to the same email you used for your original submission.
Via: Liminal Stories Magazine.
About the Author
Latest Posts
Stuart Conover is a father, husband, published author, blogger, geek, entrepreneur, horror fanatic, and runs a few websites including Horror Tree!