Taking Submissions: First Annual Fiction Vortex Horror Contest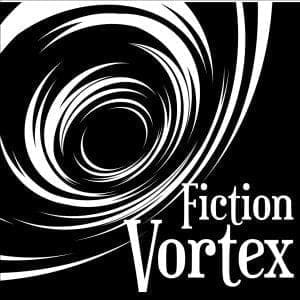 Deadline: September 29th 2013
Payment $30-$50 if one of the top winners
ANNOUNCING THE FIRST ANNUAL FICTION VORTEX HORROR CONTEST
Greetings to everyone navigating the Fiction Vortex. Mike here. I come with great news, and a little bit of backstory.
During one of our many staff conference calls, which usually consist of me proposing ideas and Dan saying it will never work, the old Voice of Reason himself surprised me by expressing a desire to spice up our process, to try something new and exciting. Here's about how it went:
Dan: We need to do something to spice up our process, something new and exciting.
Mike: Yeah? I thought we had a lot of exciting stuff. Move it, you idiot!
Dan: Excuse me?
Mike: Oh, sorry, not you. I'm driving. The person camped on a green light in front of me.
Dan: No problem. Glad to see you're getting control of that road rage issue.
Mike: Yeah, making leaps and strides. So what exciting things did you have in mind?
Dan: I don't know.
Mike: Let's do a contest.
Dan: We already do a contest each month.
Mike: Let's do a special contest. Halloween's coming up. Let's do a contest in October. Horror.
Dan: It'll never work.
Mike: C'mon, it's Halloween. Plus Jon knows a lot about horror. Let him judge and what not.
Dan: Are you sure? You know what happens when Jon reads too much horror.
Mike: Uh, yeah… Bwuh. Who else could be the judge?
Dan: I don't know many horror writers. I've deliberately distanced myself from them. Might be closeted serial killers.
Mike: That's the stupidest thing I've ever heard. It's just as likely that the sad looking kid bagging your groceries at Walmart is a serial killer.
Dan: Which is why I get my groceries at Trader Joe's. Statistically, there's a much lower rate of homicidal tendencies among hipsters.
Mike: …
Dan: So do you know any horror writers?
Mike: Let me think. I guess I know this one guy who's a Stoker Finalist. And then there–
Dan: Wait. Did you say know a Stoker finalist?
Mike: Sure! C'mon over into my lane! Plenty of room for your huge truck and my small car…
Dan: Mike, focus!
Mike: Yeah, I drive a Focus.
Dan: No. Focus on the conversation. You know a Stoker Finalist?
And that's what eventually led to this announcement:
Fiction Vortex is holding its First Annual Horror Contest
Celebrity Guest Judge:
Michael R. Collings, 2012 Bram Stoker Finalist in two categories
Nine horror stories will published in October 2013, (usual terms and conditions apply). Because it's a special occasion, we're also increasing the normal rewards.
Cash Prizes:
Additionally, two honorable mentions will each receive an e-copy of Writing Darkness by Michael R. Collings
SUBMISSIONS ARE NOW OPEN FOR THE CONTEST!*
DEADLINE IS SEPTEMBER 29, 2013 @ 12 PM US Mountain Standard Time
*Please remember to include 'Horror Contest Submission' as the subject when you submit.
[via: Fiction Vortex.]
About the Author
Latest Posts
Stuart Conover is a father, husband, published author, blogger, geek, entrepreneur, horror fanatic, and runs a few websites including Horror Tree!