Taking Submissions: Fascination With Fear – Real Ghost Stories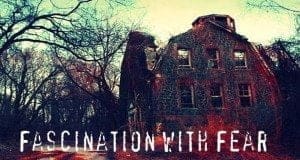 Deadline: September 25th 2013
Payment: Exposure Only
Fascination With Fear is a blog by a dedicated horror fan for horror fans. Sarcasm abounds, ranting ensues, and opinions are readily available. Movie reviews, random lists, and general discussions about the horror genre is what it's all about.
Hey kids! Naturally we Halloween here at FWF and we go all out on our blog with a Festival of Lists. This year we want to try a few new things, one of which is hearing from our readers.
Do any of you have a ghost story? If you have had a weird, creepy, unexplainable experience, we want to hear it! Christine and I are hoping to gather your ghost stories and post them on the blog in October, including a few of our own. It could be a "friend of a friend" tale, or a local urban legend, as long as it is bone chilling.
Please send your yarns to my (Marie) email with the subject "FWF Ghost Story". Please let me know if you would like to remain anonymous. [email protected]
Halloween is coming, and we are excited. Are you?
Via: Fascination With Fear's Facebook.
About the Author
Latest Posts
Stuart Conover is a father, husband, published author, blogger, geek, entrepreneur, horror fanatic, and runs a few websites including Horror Tree!