Taking Submissions: Death's Head Press Untitled Revenge Anthology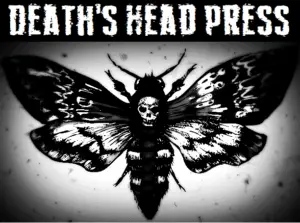 Deadline: January 31st, 2019
Payment: $10 and a contributor's copy
Death's Head Press will be accepting submissions for an unnamed REVENGE anthology starting October 1, 2018 through January 31, 2019
Have you ever been done wrong and wanted payback BIG TIME? Remember when that driver cut you off on the interstate and you had to slam on the brakes, which resulted in you spilling hot coffee on your crotch, blistering your nether regions? Remember when that girl from down the street decided it would be just fine to sleep with your boyfriend? What would you like to do to these people? What would you like to do to any of those people who have ever screwed you over? We want revenge stories! Payback is the name of the game.
What we're looking for:
Death's Head Press is seeking short stories between 3,000 to 8,000 words.
The short stories MUST BE ABOUT REVENGE. If it does not have an element of revenge to it, then, well, what are you doing?
We will only accept one submission per author for this anthology. So, send us your best! Simultaneous submissions are fine, but let us know if another publisher picks up your story before us.
This is a no-holds-barred anthology! We want to see how brutal your revenge can get. If you think you can offend us, gross us out, or otherwise make us wince at your story, give it a shot!
How to submit:
Email your submission to [email protected] with the Subject line reading REVENGE ANTHOLOGY.
Consider the body of your email the cover letter. Give us a brief description of your work (3-6 sentences), list any previous published works, and tell us any relevant information about yourself.
Attach your entire manuscript to the email in .doc, .docx, or .rtf formats.
Use 12 pt font in Times New Roman.
Your author name, email address, book title, and word count should appear on the first page of your manuscript. All subsequent pages should have your name, title, and page number in the header.
Get your work as clean of grammatical errors as possible. We don't expect a perfect manuscript, but if it is riddled with one mistake after another, then we're unlikely to accept it.
Payment for this anthology will be $10 and a contributor paperback copy.
Via: Death Head's Press.
About the Author
Latest Posts
Stuart Conover is a father, husband, published author, blogger, geek, entrepreneur, horror fanatic, and runs a few websites including Horror Tree!