Taking Submissions: Against Survival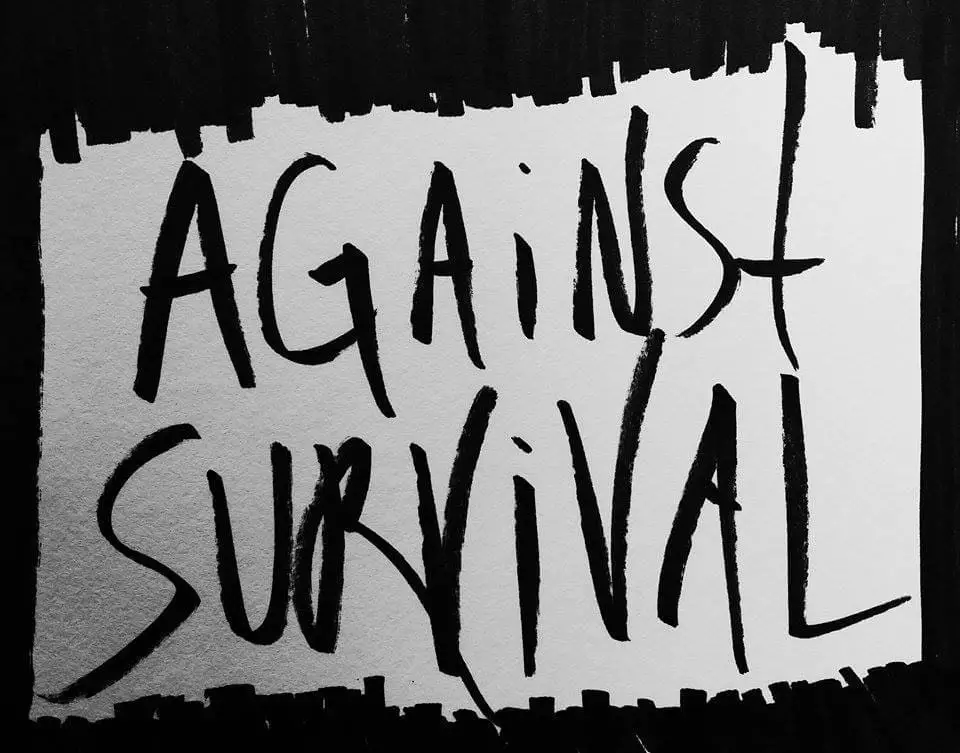 Deadline: August 22, 2017
Payment: $10 usd and contributor's copy
WE ARE SEEKING:
Dark, vicious explorations of the terrifying thoughts lingering in the backs of our heads.
Fictionalized accounts of real-life nightmares.
The desires you'd never disclose to a partner.
Those thoughts at 3 a.m. when the pain in your side won't go away.
We want you at your worst.
We want honesty.
We want hate.
We want solace.
AGAINST SURVIVAL is an outlet.
A place to voice otherwise unspeakable things.
A violent reassurance that you could, in fact, be worse.
This anthology welcomes essays and stories exploring these concepts and themes.
Fact, fiction, and everything between.
1,500 to 5,000 words. Form and structure are up to you. Pseudonyms welcome.
Email submissions as a .doc file attachment to
[email protected]
with author name and "AGAINST SURVIVAL" in the subject line.
New, original work only. No simultaneous submissions. Multiple submissions are welcome, but understand we reserve the right to accept only one submitted work.
Payment: $10USD and one contributor copy.
Deadline: August 22, 2017.
"Red Slur Forsaken" by Arthur Welles is our urtext example and is available to
download here
for your creative inspiration and emotional repulsion.
Via: Carion Blue 555.
About the Author
Latest Posts
Stuart Conover is a father, husband, published author, blogger, geek, entrepreneur, horror fanatic, and runs a few websites including Horror Tree!