Taking Submissions: Soldiers of the Old Ones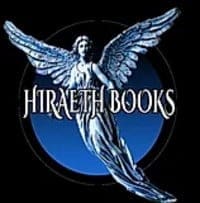 Deadline: June 30th, 2022
Payment: $25
Theme: Tales of the people who fight for, sacrifice for, and work toward the takeover of the world by the Old Ones.
In this, our seventh anthology of the Lovecraftian series, we are looking for tales of the people who fight for, sacrifice for, and work toward the takeover of the world by the Old Ones. In a previous anthology, we dealt with the worshipers. They helped bring about the appearance of the Old Ones. The soldiers in this anthology are those who actually help the manifest Old Ones in their conquest.
This is war. Conflict. There will be atrocity. Horror in the truest sense of the word, from madness to mayhem. Tell us about the weapons, physical and not, used by the soldiers in their campaigns. Show us the progress or lack thereof toward the endgame of total victory for the Old Ones or humanity. Is it possible humanity can win? Maybe, but show us how.
We recognize that horror requires a certain amount of leeway on some things, but be warned. We look down on overuse of specific issues. These include:
• Sexual content not inherent to the storyline. No adult content. Keep your tentacles to yourself.
• Explicit description of torture or sacrifice, human or otherwise. As a plot device, there is a way to present this without resorting to splatter. A certain amount of gore is to be expected, but don't overdo it.
• Violence or abuse against a minor, infant to teenager.
• Overuse of profane language. People curse. But not every sentence.
• Hate language against a race, creed, or gender. Against monstrous races and gods, that's okay.
• Quoting previously published material not in the public domain. This is a legal issue and will not be tolerated at all.
​
Editor for this anthology is H David Blalock.
HOW TO SUBMIT
Please be advised, Hiraeth Publications reserves the right to delete unread any stories that do not meet these guidelines without notifying the author.
ABSOLUTELY NO EXCEPTIONS.
Submissions period is 1 November until filled, but NLT 30 June 2022.
• 4,000 to 10,000 words FIRM, double-spaced, 12 pt Times New Roman font.
• First page of manuscript must contain name, mailing address, and word count. Manuscripts without contact information will be deleted unread.
• Email subject line to read "Story submission – [title]" and must contain a short biography (no more than 200 words), word count and contact information. DO NOT INCLUDE PREVIOUS PUBLICATION INFORMATION
• No reprints, simultaneous, or multiple submissions.
• No poetry.
• Email submissions in RTF or DOC format only. Absolutely no DOCX files. ANY DOCX FILES WILL BE DELETED UNREAD.
Email all submissions to [email protected] with manuscript as an attachment.
Do not include the story in the body of the email.
Payment will be $25.00 per story, regardless of word count and will be made via PayPal. Direct any questions to [email protected]. Looking forward to seeing your work!
Via: Hiraeth SFFH.
About the Author
Latest Posts
Stuart Conover is a father, husband, published author, blogger, geek, entrepreneur, horror fanatic, and runs a few websites including Horror Tree!