Contest: 50-Word Stories June 2022 (Early Listing)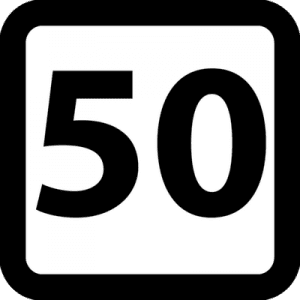 Submission Window: June 1st-15th, 2022
Payment: 1 winner each month will win $10 Canadian
Theme: A story at exactly 50-words
If you'd like to have a 50-word story that you wrote featured on FiftyWordStories.com, first make sure that you understand exactly what a 50-word story is, and then read the submission requirements below closely.
Submissions System
Each month, submissions will be open between days 1 and 15 of that month. Any stories received on days 16 to 31 of a month will be deleted, but can be resubmitted the following month. You may only submit one story per month.

From the stories received in those 15 days, the best stories will be selected to be published that same month. Only enough stories will be selected to publish two stories per weekday.
There is no payment associated with stories. However, each month a "Story of the Month" is selected, and receives a prize of $10 Canadian.
Stories that were not selected will not be published, will not roll over into the following month, and cannot be resubmitted in following months. Authors will be notified whether their story has been selected or not once all stories from the month's submissions have been reviewed.
How to Submit
Please email your submission to [email protected]. Paste the story into the body of the email. Please include a title, your name, and a brief third-person bio. Feel free to include a link to your website!
If you are submitting a story related to a specific date or holiday, please include that information in the Subject line of your submission.
You can also send your story in using the form at the bottom of this page.
Tips and Guides
Looking for help with writing microfiction? Check out Bob Thurber's Anatomy of a Microfiction page.
Terms and Conditions
Please keep the content of your submissions appropriate for all ages. Avoid crude language and needless violence or sexual content. Any intense or mature themes should be justifiable and provide artistic benefit for the audience.
In submitting your story, you are granting FiftyWordStories.com the non-exclusive rights to share the story on this website. You are free to do whatever you want with stories you have sent in; FiftyWordStories.com claims no ownership of your writing.
Simultaneous submissions are allowed, as are reprints. If your story has appeared somewhere else, including your own blog or writing site, please include that information with your submission.
Due to a large volume of submissions, please limit yourself to submitting one story per month.
Stories published on FiftyWordStories.com become available through a Creative Commons Attribution-NonCommercial-ShareAlike 4.0 International License.
Once You've Submitted
Note that it may take a few weeks before you hear back on your submission. Please don't send a follow-up email on your submission until at least one month after you sent it.
Report your submissions to DuoTrope here!
Submission Form
Found at the link below:
Via: 50 Word Stories.
About the Author
Latest Posts
Stuart Conover is a father, husband, published author, blogger, geek, entrepreneur, horror fanatic, and runs a few websites including Horror Tree!