Epeolatry Book Review: Wicked Blood by E. C. Hanson


Disclosure:
Our reviews may contain affiliate links. If you purchase something through the links in this article we may receive a small commission or referral fee. This happens without any additional cost to you.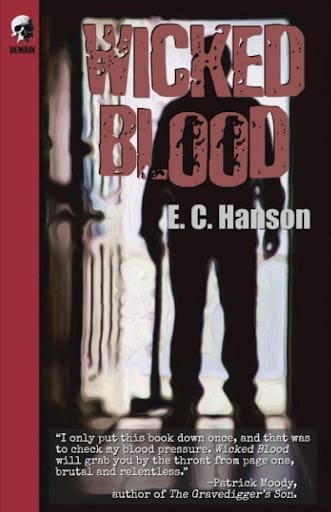 Title: Wicked Blood
Author: E. C. Hanson
Publisher: Demain Publishing
Genre: Horror 
Release Date: 6th May, 2022
Synopsis: After the unexpected death of their parents, three teenagers must fend for themselves in a farmhouse. Marina, the lone daughter of the Florin family, assumes the reins of the family. But her brothers start to display weird habits and their penchant for violence gets out of control. Will Marina be able to contain them or will she submit to their power in an attempt to prolong her young life?
At the start of this novella, Marina Florin asks the reader to approach her story with an open mind. She likens her life to a locomotive that's gone off the rails–everything just keeps getting worse and there is no way to stop it. The novella's structure matches that feeling with short chapters and aggressive cliffhangers. 
Marina's family was already struggling with poverty and the pandemic when her mother finally stood up to her abusive husband. Their fight ends in a shocking murder-suicide, but that is only the beginning of Marina's problems. She faces creepy nosy men, looming starvation, and the increasingly unhinged behaviour of her two brothers. 
Through all of this, Marina keeps a cool head. She detaches herself from the pain and focuses on how to move forward and deal with each new problem. The escalation of her brothers' mental illness is alarming and their switch to homicide is jarring, and I felt it needed more exploration. However, Marina's coping with the situation is well-developed. She cannot afford to fall apart, so she keeps barrelling forward. 
Hanson has packed an overwhelming amount of tragedy and tension into a mere 156 pages that keep the reader trapped on this runaway train of a novella. Readers may want to jump off and return to safety, but like Marina, they can't escape each new hardship.
Despite the darkness, the story has heart. The author's love of horror movies dominates the pages, and even though Marina's brothers are strange and unpredictable, there is still a familial bond that carries through.
If you want a tense, relentless read, grab this novella and hold on tight.


/5
About the Author
Latest Posts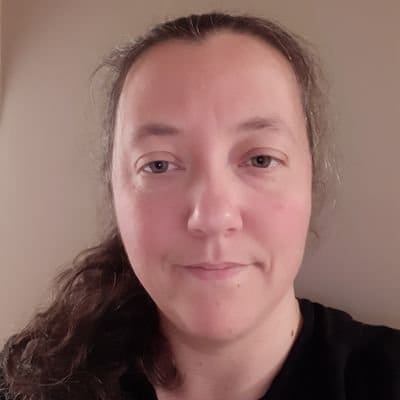 Melody lives in Ontario, Canada and writes short, dark fiction. She has been published in several anthologies and online publications. In university, she studied Ancient Greek and Roman Studies and often infuses her work with elements of Greek mythology. She also loves reading, embroidery, and martial arts. You can follow her homepage at: https://www.blog.melodyemcintyre.com/
Homepage: https://www.blog.melodyemcintyre.com/MelodyEMcintyre.com
Twitter: @evamarie41.