Epeolatry Book Review: The House Guest by Hank Phillippi Ryan


Disclosure:
Our reviews may contain affiliate links. If you purchase something through the links in this article we may receive a small commission or referral fee. This happens without any additional cost to you.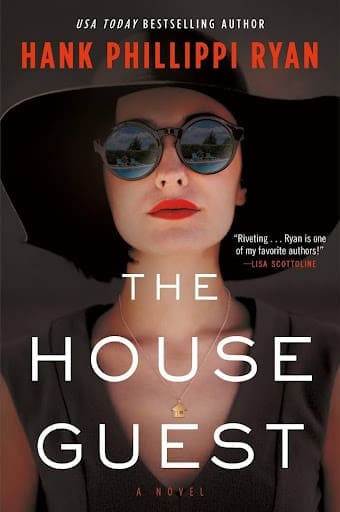 ​
Title: The House Guest
Author: Hank Phillippi Ryan
Publisher: Tor
Genre: Mystery
Release date: 7th February, 2023
Synopsis: The House Guest is another diabolical cat-and-mouse thriller from USA Today bestselling author Hank Phillippi Ryan—but which character is the cat, and which character is the mouse?
 After every divorce, one spouse gets all the friends. What does the other one get? If they're smart, they get the benefits. Alyssa Macallan is terrified when she's dumped by her wealthy and powerful husband. With a devastating divorce looming, she begins to suspect her toxic and manipulative soon-to-be-ex is scheming to ruin her—leaving her alone and penniless. And when the FBI shows up at her door, Alyssa knows she really needs a friend.
 And then she gets one. A seductive new friend, one who's running from a dangerous relationship of her own. Alyssa offers Bree Lorrance the safety of her guest house, and the two become confidantes. Then Bree makes a heart-stoppingly tempting offer. Maybe Alyssa and Bree can solve each other's problems.
 But no one is what they seem. And the fates and fortunes of these two women twist and turn until the shocking truth emerges: You can't always get what you want. But sometimes you get what you deserve.
After years inside an all-consuming marriage, Alyssa's husband, Bill, abandons her without warning. Unsure how to proceed, Alyssa meets Bree, a woman also fleeing from an unhealthy relationship and the two of them become fast friends. Alyssa, desperate for companionship, opens her heart and her home to this stranger and soon finds herself at the center of a complicated situation. 
Despite being the titular character, this story is not about the Guest, Bree, it is about the growth and development of the main character, Alyssa. For years, she surrendered her entire self to her husband and without him, her identity is shaken to the core. She is so lost, scared, and confused that she booby-traps her own house to test if Bill has been there. Not only is she faced with the heartbreak of Bill leaving her, she has to deal with all of her former friends turning on her, stalkers, and the FBI.
Unfortunately, while Alyssa is a sympathetic character, and her budding friendship with Bree is well done, the book lags in the middle. The first third of the novel is gripping and I was excited to learn about the characters and decide who to trust or suspect. However, Alyssa's Hamlet-levels of indecision and refusal to act grew tiresome and I was becoming desperate for the story to move forward. The final third did pick up again and tie everything together in a way that made sense and fit the story, but this was not the thrill ride I was promised in the description.


/5 ravens
About the Author
Latest Posts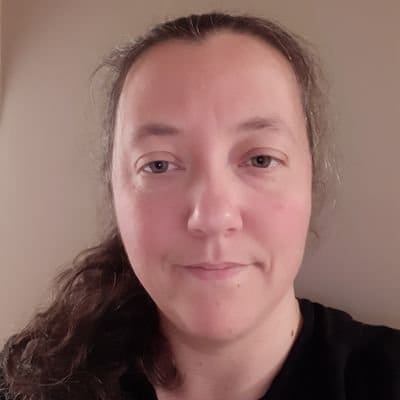 Melody lives in Ontario, Canada and writes short, dark fiction. She has been published in several anthologies and online publications. In university, she studied Ancient Greek and Roman Studies and often infuses her work with elements of Greek mythology. She also loves reading, embroidery, and martial arts. You can follow her homepage at: https://www.blog.melodyemcintyre.com/
Homepage: https://www.blog.melodyemcintyre.com/MelodyEMcintyre.com
Twitter: @evamarie41.