Epeolatry Book Review: The Bond: Elemental Book One by Xavier Axelson


Disclosure:
Our reviews may contain affiliate links. If you purchase something through the links in this article we may receive a small commission or referral fee. This happens without any additional cost to you.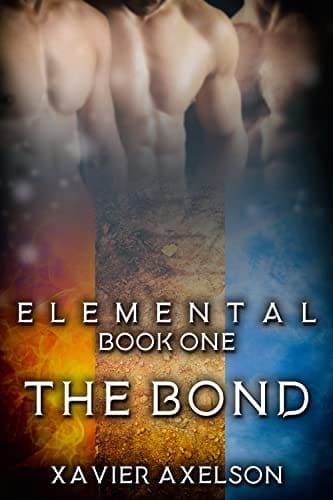 Title: The Bond
Author: Xavier Axelson
Publisher:  JMS Books, LLC
Genre: Fantasy, Romance
Release Date: 1st, October, 2022
Synopsis: Four men are about to discover things are definitely not what they seem … including themselves.
Declan Makavoy, small town farmer and single father, finds out it isn't just his thumb that's green. Ivan Soresceau, a local reporter, who always plays with fire in life and love, is about to discover what it means to be burned. Chester Silberglocke, the ailing but sage chiropractor, finds his death is only the beginning of an atmospheric afterlife. And Vinny Pirelli, the local swimming champ, may make waves in the pool but has no idea he is the last piece in a dangerous and life-changing puzzle.
Seduction and unearthly occurrences are only the beginning in what proves to be a race against time as Declan, Ivan, Chester, and Vinny are pitted against a dark force and face unthinkable horrors as they rely on their friendship to destroy an evil beyond imagination.
Earth, Water, Air, Fire.
The four classical elements had a profound effect on me as a child. So much so that when my teacher asked us, 11 year olds, 'What are the elements?' I happily obliged, but was then told 'no'. My teacher then introduced us to the periodic table. Reflecting on this, it brought me sadness. This was an example of growth from a child's innocence into adulthood reality. Magic was no longer acceptable. Perhaps this is why I enjoy reading about fantastical lands, full of dragons, wizards, and magic-a reclaiming of my youth. It was no wonder then that The Bond by Xavier Axelson, made me eager to see how one could bring the classical elements into a new way.
The Bond is told from Declan Makavoy's perspective, a farmer who works the land that was passed down through his family. Declan or Decco, as his friends call him, is bisexual, capable of loving both genders, but for a long time he keeps this a secret, because of the town's prejudice and hatred, which he sees transpire when his friend Ivan comes out as gay. The Bond follows Decco as he marries his wife Clara, how he deals with her sudden death, and how he raises his daughter Antonia alone. All seems well until there's a missing dead body of his ex-boyfriend, and a goblin takes up residence, devouring every pumpkin in their patch.     
Axelson is an established erotic author, and if the front cover of The Bond doesn't clue the reader into this fact, then nothing else will and they'll find the embedded erotic scenes actually bring a more sensual experience to the changes happening to Decco. Voices in his head whisper as coyotes appear and the ground shakes, while his eyes glow green. Decco isn't the only one who changes. Suddenly Ivan has a hunger for blood and glowing red eyes, and his friend Chester, who has AIDS, reveals hidden knowledge. This makes Decco question this magical world further; can he trust his friends? 
As Decco struggles to accept the strangeness of it all, he places his friends and family in mortal danger. It was frustrating to see him deny everything and instead come up with rational explanations. His denial is so strong that it lasted more chapters than I thought it would, and when he finally, finally, accepted the truth, the weight lifted off my shoulders too. At times, my concentration on the plot became lost, but I returned time and time again as his character was so compelling and endearing. His tragic backstory and the horrible behaviour towards him from townspeople (and his own mother) made me sympathetic, wishing and hoping for a happy ending for him.
In order to vanquish terrible evil and darkness, the three friends endeavour to find the missing water elemental and unify before it's too late. The Bond is about friendship, how it develops over time, across boundaries, and how it can waver but remain tough. This makes it a charming dark fantasy, where the magic realism is more intelligible than the bonds of friendship. Romance flits in and out, and horror attempts to scare with risen corpses, drownings, being buried alive, and being set on fire. However, erotica and sexuality plays a bigger part with Axelson diving deep into self-identification and attitudes that many may have experienced and could surely relate to with the male characters.
 The Bond is a long read and I do question whether it needed to be such a length. Also, its style changes between factual description to poetical which confused me at first. However, the poetic description of the surroundings is important as nature is throughout an essential being to Decco as he learns to accept himself, but the crucial rule he learns is that nature can't be controlled, and can turn against you, hurting your body and mind. It isn't something to rely on, but if ignored, then it can be a powerful foe, willing to consume you whole.   

/5
About the Author
Latest Posts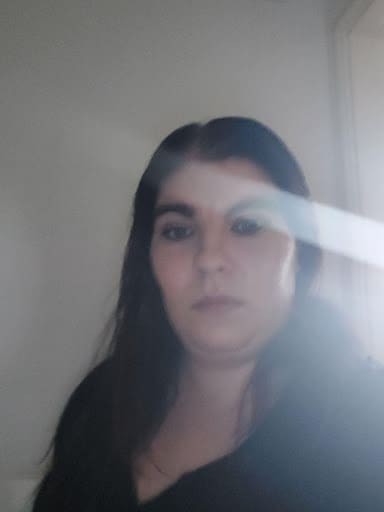 Corinne Pollard is a new disabled horror writer from West Yorkshire, UK with published works in Sirens Call eZine and Trembling with Fear. With a degree in English Lit and Creative Writing, Corinne has always enjoyed the world of dark fantasy. Aside from writing, Corinne enjoys metal music, visits to graveyards and shopping for books to read. 
Twitter: @CorinnePWriter