Epeolatry Book Review: Madness from the Sea: Cthulu's Lure by Jonathon T Cross


Disclosure:
Our reviews may contain affiliate links. If you purchase something through the links in this article we may receive a small commission or referral fee. This happens without any additional cost to you.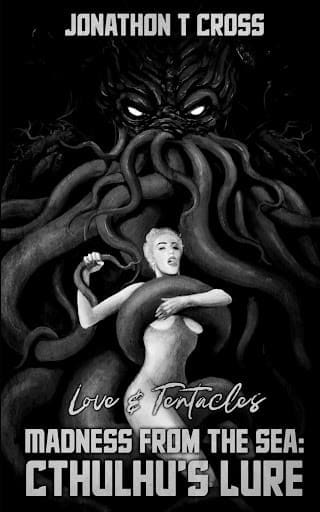 Title: Madness From the Sea: Cthulhu's Lure
Author: Jonathon T Cross
Publisher: That Spooky Beach
Genre: Occult, Horror, Dark Fantasy
Release date: 5th August, 2023
Synopsis: Frances Smith chronicled her visions of a tentacled deity in her private journal, but it was a mistake to believe her husband wouldn't read it.
When Donnie discovers her journal, he tries everything to save their failing marriage, but as Frances' sanity slips and her obsessions take hold, he realizes his efforts are in vain. Frances will only confide in her online followers, some of whom claim to be experiencing the same twisted phenomena.
Their worlds implode when a cloaked fanatic shares his intimate knowledge of Cthulhu and reveals Frances' personal connection to the past. With newfound validation, Frances is determined to awaken the creature who has summoned her and consummate their union.
To reach Cthulhu's isle, she'll need to align her followers with the Cthulhu Cultists on an ill-fated voyage to R'lyeh. Lies, betrayal, and death untold await in this modern fanfiction sequel to Lovecraft's classic tale of horror, The Call of Cthulhu.
​Greetings, Reader! What do I have for you today? Oh boy…Well you know what they say, "You can't judge a book by it's cover." Welcome to Madness from the Sea: Cthulhu's Lure by Jonathon T. Cross, a tale set in the Lovecraftian Cthulhu Mythos.
Cross's novella takes place one hundred years after the events of H.P. Lovecraft's "The Call of Cthulhu". Readers familiar with Lovecraft's work will find the call backs to vital pieces of information exciting. Frances Smith is the great granddaughter of Francis Thurston. (Francis is the nephew in the original work who begins compiling his late uncle's notes.) Franc Smith is  beset with dreams of the great old one and sets out to free him.
Constructed in a way that stays faithful to the source material, Madness ties in relevant information in a natural way. As Frances begins the journey to R'lyeh, she discloses a collection of papers that includes the coordinates from the Ship Emma (in the third chapter of "The Call of Cthulhu"). It's little tidbits like this that keep the book interesting all the way through. 
For most of the book the two main characters are delineated by the writing style of their chapters. Frances' chapters are written in journaling format and Donnie's are third person. This combination offers a side-by-side comparison of an unreliable narrator to what the reader believes is the truth. 
There are interesting word choices in the book, the biggest one being via the members of the Cthulhu cult who refer to themselves as "cultists". In the original material the only individuals who used that term were those investigating the cultists, never the cultists themselves. Even Frances begins referring to them as "the cultists" which seems out of place for individuals who believe in their cause.
I'm rarely without a book. I travel for work and when everyone else on the plane pulls out computers and tablets or watches movies, I read while munching on pretzels. In most cases, the book cover is subtle in regard to its content. But in this case, it was pretty obvious what the reader was getting into. And since I read so much in public, the cover kept me from whipping it out, which meant it took me longer than usual to read. 
Madness from the Sea: Cthulhu's Lure by Jonathon T. Cross is another addition to the ever-expanding Cthulhu mythos. If you are looking for a Cthulhu story that ties in with the source material, this book is for you. For those not familiar with the original story, this one might be hard to appreciate.

/5
About the Author
Latest Posts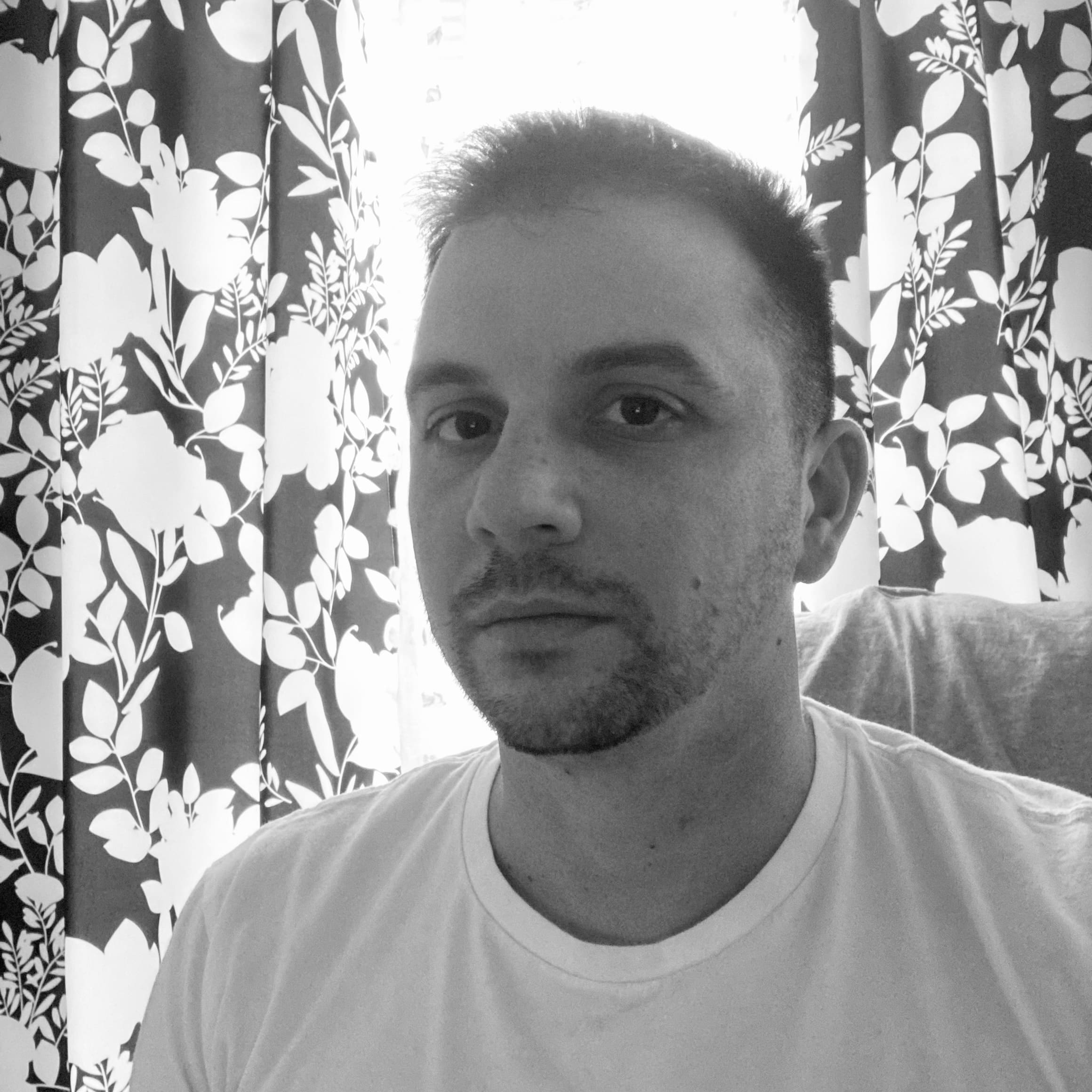 Joseph Pietris is a member of the United States Coast Guard by day and heavily involved in the horror community by night. His work has appeared in several anthologies. When not writing, he's produced reviews and interviews preferring those works generally lost in the cracks. As an associate editor, Joseph has weeding through the submission piles of horror podcasts.
Joseph's work can be found at Amazon.com: Joseph P. Pietris: books, biography, latest update