Epeolatry Book Review: Dracula's Child by J. S. Barnes


Disclosure:
Our reviews may contain affiliate links. If you purchase something through the links in this article we may receive a small commission or referral fee. This happens without any additional cost to you.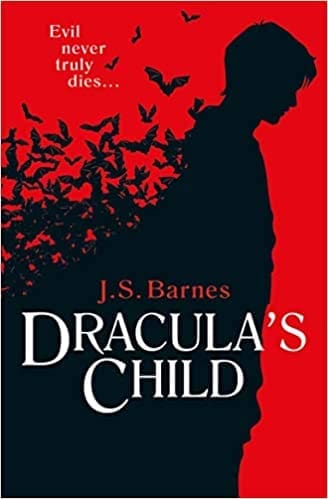 Title: Dracula's Child
Author: J. S. Barnes
Genre: Horror
Publisher: Titan Books
Release Date: 22nd Sept, 2020
Synopsis: Evil never truly dies… and some legends live forever. In Dracula's Child, the dark heart of Bram Stoker's classic is reborn. Capturing the voice, tone, style and characters of the original yet with a modern sensibility this novel is perfect for fans of Dracula and contemporary horror.
It has been some years since Jonathan and Mina Harker survived their ordeal in Transylvania and, vanquishing Count Dracula, returned to England to try and live ordinary lives.
But shadows linger long in this world of blood feud and superstition – and, the older their son Quincey gets, the deeper the shadows that lengthen at the heart of the Harkers' marriage. Jonathan has turned back to drink; Mina finds herself isolated inside the confines of her own family; Quincey himself struggles to live up to a family of such high renown.
And when a gathering of old friends leads to unexpected tragedy, the very particular wounds in the heart of the Harkers' marriage are about to be exposed…
There is darkness both within the marriage and without – for new evil is arising on the Continent. A naturalist is bringing a new species of bat back to London; two English gentlemen, on their separate tours of the continent, find a strange quixotic love for each other, and stumble into a calamity far worse than either has imagined; and the vestiges of something forgotten long ago is finally beginning to stir…
Bram Stoker's classic continues…
It's just as dark, evocative, sensual, and horrific. Many have tried to capture Stoker's voice, and J. S Barnes gets an A +++ . A masterpiece. (I'm channeling Ralphie's essay in the iconic Christmas movie, A Christmas Story.)
It's been at least twelve years since Dracula's demise in Transylvania, and Mina and Jonathan Harker are attempting a regular life in England with their son, Quincey. Several subplots come together within this novel, all told and gathered in first person diary-format. Mina Harker's journal entry opens on 6 November 1903, and a tragedy has brought her back to journaling. The familiar cast has reunited: Jonathan, Dr. John Seward, and Professor Abraham Van Helsing.  Lord Arthur has a new wife, Lady Caroline Godalming, and the Harker's have a 12-year-old son, Quincey (named after the deceased Quincey Morris).
Wander and lust take a portly Maurice Hallman through Europe. Hallman was my favorite character, a scoundrel, a victim, and a hero. Hallman's journal entries introduce us to fellow hedonist Gabriel Shone, a young, charmingly handsome traveler. The two Englishmen meet in Brasov, Transylvania with a common "craving for the forbidden and the dark". At an unsavory tavern, they are approached by a dark and beautiful woman named Ileana. She introduces herself as a guide, "a leader for those curious persons who wish to be venturing into the forests and the mountains and to what lies beyond". Castle Dracula.
Arnold Salter is about to leap into the Thames River. He begins his diary entries when his suicide is foiled by an unexpected interruption. A curmudgeon, a distanced and purpose-driven politician named Lord Tanglemere, calls out to Mr. Salter as he teeters on a ledge. Tanglemere "in a cool patrician drawl", asks Salter to join him and his council as they embark on an emergency to save the English "country from wrack and from ruin", "to circumvent Parliament and the Upper House and take control of the state".
The private diary of Ambrose Quire, Commissioner of Police of the Metropolis. Articles from The Times, The Pall Mall Gazette, The Daily Telegraph, and The Westminster Prism. Letters, telegrams, postcards, notes left behind on writing desks. These documents have been collected and handed over to a publisher to tell the story of Dracula's new rise aided by the secretive upper ranks in government. Their goal? Bring about a new world, an acceptance of the new order.
Money, sex, religion, and politics are the evoked evils, and both God and Satan are called to action. Bloodsuckers, shape-shifters, derelicts and detestables have trounced the cowards and conformers. The brave and the few realize they have welcomed in a power that they never understood while living in denial of its true nature—they fight back. But do they succeed? Read the book to find out.
And you must pick up this novel and sink into Barnes's adverbs, his mastery of the perfectly chosen verb and adjective. Enjoy his seamless word-flow, his on-point structure, his current and believable prose. Admire how the four forms of conflict (there are arguably more) are showcased: man versus man, man versus society, man versus the supernatural, and man versus self.
This tome is now a treasured book kept on my desk for reference, nostalgia, and enjoyment. Bravo!
About the Author
Latest Posts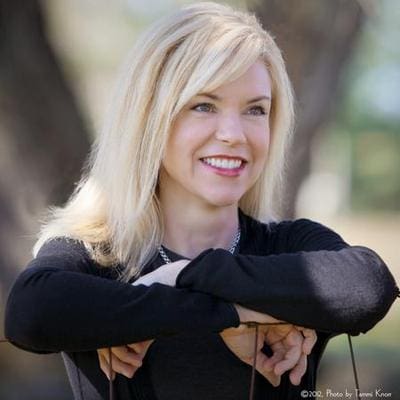 Catherine Jordan is the new review coordinator for Horrortree.com. She's a horror movie fan and a horror novelist, although she edits and writes in many genres. Ms. Jordan has been featured in a variety of anthologies, on-line publications, and print magazines. It was her pleasure to serve as judge for the Bram Stoker Award and for the ITW Young Adult Award. Catherine also facilitates writing courses and critique groups. She credits her five children with inspiring her writing material.
You can follow Jordan's work at her homepage and Amazon.