Enter To Win A Digital Copy Of 'Dark Waters' And 'Ronnie And Rita'!

ENTER TO WIN A DIGITAL COPY OF DARK WATERS / RONNIE AND RITA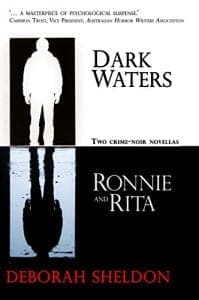 The Horror Tree is giving away TEN ebook copies of Deborah Sheldon's two crime-noir novellas in one volume: 
Dark Waters
 and 
Ronnie and Rita 
(IFWG Publishing Australia).
Each story a mirror-image of the other…
A bad man trying to become good.
A good man turning bad.
Both men motivated by love.
More details about the novellas are below but if you're looking to just pick up a copy and support our sponsor, do click the Amazon link below!
DARK WATERS
Brendan Reilly, a.k.a. Danny Boy, is a veteran of the Overlords, an outlaw motorcycle club. A near-fatal accident leads him to an epiphany: he is determined to quit the life and reconnect with his ex-wife and son. At the same time, the Overlords are preparing for war against a rival gang, the Golden Jackals, and with Brendan's loyalty in question, he is pushed further into the war when all he wants is a way out.
"Dark Waters is a triumph through tragedy; a dark and uncompromising noir-like tale that is as much about the violence as it is about one man trying to escape it" – Just a Guy Who Likes to Read
RONNIE AND RITA
Ron Spooner is middle-aged, alone and lonely, a nobody who has mowed lawns for a living ever since he was a boy. When he meets a young drifter, Rita, they fall in love, and want nothing more than a family of their own. Too bad it isn't possible. Or is it? What Rita asks him to do is wrong. Terribly wrong. But Ron is willing to sacrifice everything for this twisted love affair.
"Ronnie and Rita punches far above its weight. A poignant and clever combination of sadness and tension, manipulation and desire, right from the beginning there's no way of avoiding the sense of impending disaster" – Austcrime Fiction
AUTHOR BIO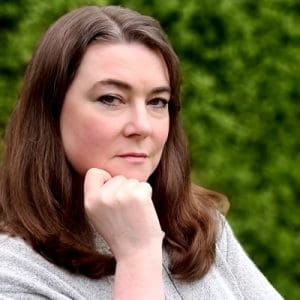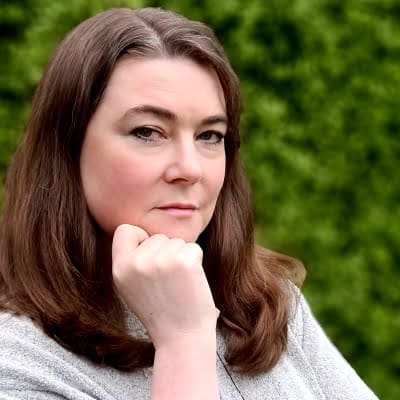 Deborah Sheldon is an award-winning author from Melbourne, Australia. She writes short stories, novellas and novels across the darker spectrum of horror, crime and noir. Her award-nominated titles include the novels 
Body Farm Z
, 
Contrition
 and 
Devil Dragon
; novella 
Thylacines
; and collection 
Figments and Fragments: Dark Stories
. She won the Australian Shadows "Best Collected Work" Award for 
Perfect Little Stitches and Other Stories
, which was also long-listed for a Bram Stoker
. 
As guest editor of 
Midnight Echo 14
, she won the Australian Shadows "Best Edited Work" Award. Her fiction has also been nominated for various Australian Shadows and Aurealis Awards, and included in "best of" anthologies. Other credits include TV scripts and award-winning medical writing. Sign up for her monthly newsletter at: 
http://deborahsheldon.wordpress.com
Enter The Contest Below!