Eerie Trails Blog Tour: Wild West Research Gets Weird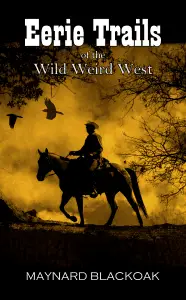 Wild West Research Gets Weird
Maynard Blackoak
One of the most enjoyable aspects of writing is researching a subject that holds my fascination.  While there are those who find the research dull and tedious, I enjoy the many hours of digging for those obscure facts that make a story fun to write.  As I wrote each story in Eerie Trails of the Wild Weird West, I did at least a little investigation of the real Wild West.
While I used actual characters of the old west in several of the stories, there were a few of which I had no prior knowledge.  One of them was Boone Helm, The Kentucky Cannibal.  Here was a ruthless outlaw who not only murdered, but also dined on some of friends and foes alike.  His last words were reportedly, "Neither a friend nor foe wasted", verbiage I thought made for the perfect title of the story I wove around him.
Dangerous Dan Tucker was a lawman turned gun-for-fire.  The speed of his draw and accuracy were said to be among the best of his time.  Little else is known of him.  He simply disappeared from the annals of history without even a hint of his fate.  Reading the paragraph about him, I wondered, what if he had vanished without a trace because he became a vampire?  An undead creature of the night as a sharp shooter in the old west seemed like an appropriate fate to bestow on him.
In the story, Claire Simmons, I used an incident with the actual participants as a basis to weave a Wild West tale with modern twist.  As a child, I visited the ghost town of Ingalls, Oklahoma.  I was told of a gun battle between outlaws and U.S. marshals that had taken place there in the latter days of the old west.  Looking at the old structures remaining as a testimony of the events that transpired that fateful day, I was fascinated at the tale they had to tell.  In a collection revolving around the Wild West, I had to include a story about this little known gunfight.
Another story told around an actual character of the old west features the notorious outlaw, Dynamite Dan Clifton—the most killed man in the west.  He was so named because the price on his head was such thatmany had falsely claimed to have killed him in an attempt to collect the bounty.  It set my mind to wondering, suppose all those people had indeed killed him.  How could such a thing have come about?  Could he have possibly been an immortal?  If he was, why has no one heard anything regarding him in over a hundred years?  Did he die as history suggests or just disappear?
Perhaps my favorite story crafted around a real person from history, Cimarron Rose, revolves around a young woman who suffers terrible consequences of falling in love with an outlaw.  A tragic figure, Rose Dunn was a teenage girl in Oklahoma Territory who fell in with a band of outlaws.  After a deadly event, she found herself ostracized and abandoned by the gang she had once considered her family.  That is where the story involving her life takes a strange turn not told in any history book.
There are other stories in Eerie Trails of the Wild Weird West that use real people from the real Wild West.  Some you might know.  Some you might not.  Either way, I think you will find the strange ride through the old west a fascinating read.
Synopsis:
Eerie Trails… of the Wild Weird West
In this collection of fourteen strange tales from the wild west, Cowboys and Indians face down supernatural beings of all varieties – from vampires and werewolves; to ghosts and vengeful spirits; to mythological creatures.
Saddle up cowboys and ladies alike, once the journey begins, Eerie Trails of the Wild Weird West will take you down a strange and bizarre path though the old west that you've never been on before.
Available on:
Amazon: US | UK | Canada | Australia | Germany | France | Spain | Italy | Japan | Mexico | Brazil |India |
Amazon Print: US | UK | Canada | Australia | Germany | France | Spain | Italy | Japan | Mexico | Brazil |India |
CreateSpace (Print)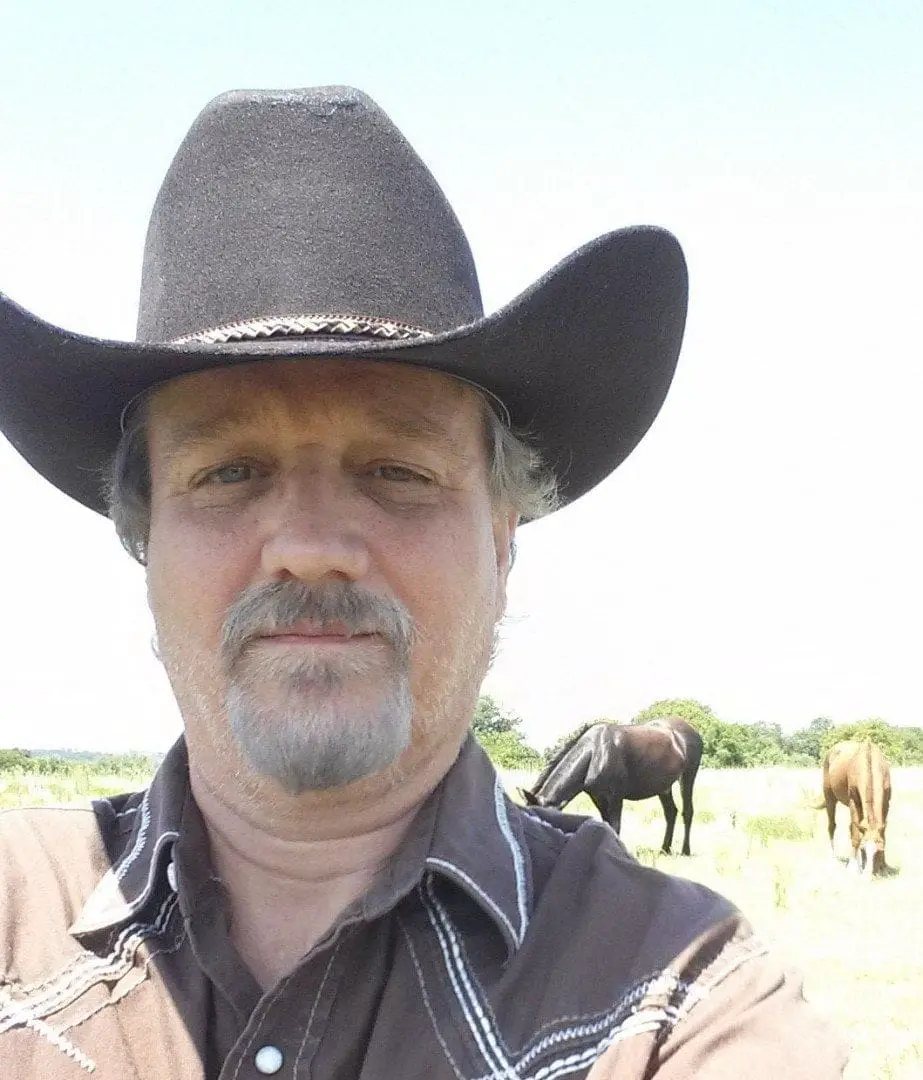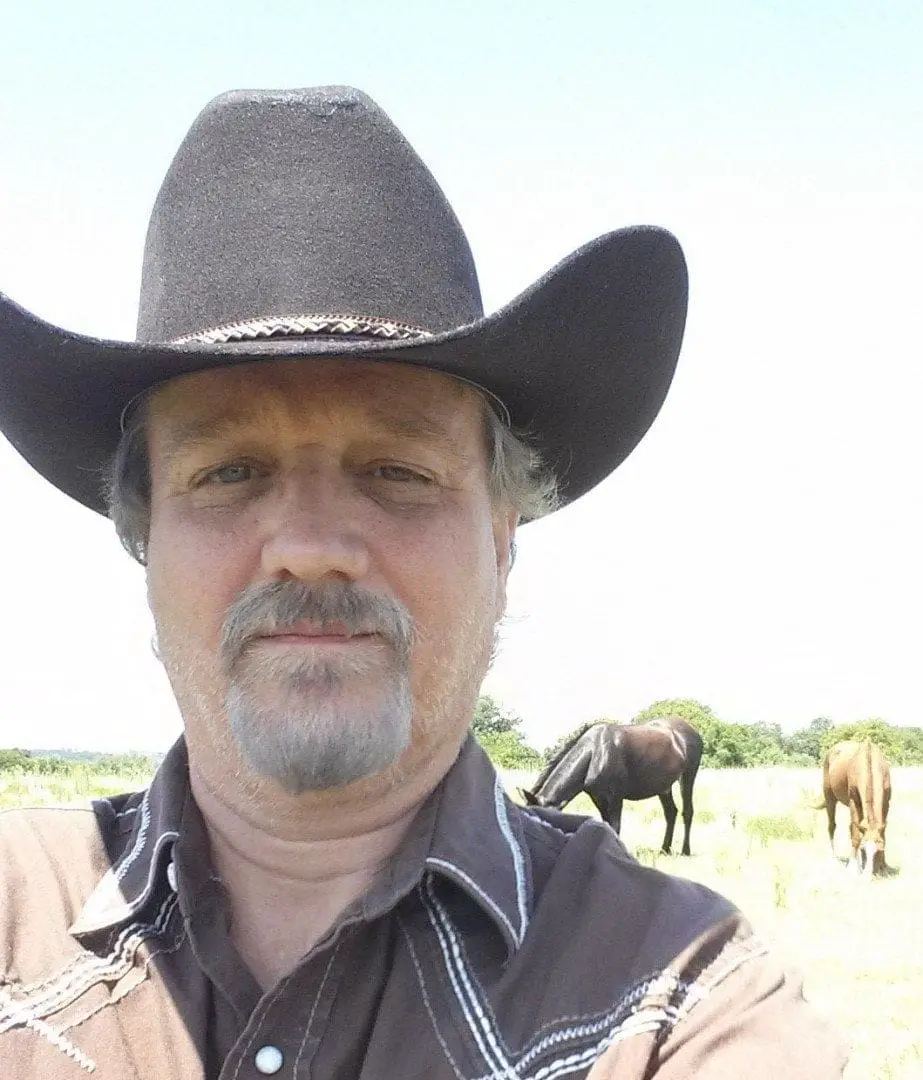 Maynard Blackoak
Author
About the Author — Maynard Blackoak is a freelance writer living in the backwoods of Pawnee County, Oklahoma. He draws upon the sights of neglect and unusual sounds around him for inspiration. A bit of a recluse, he can often be found strolling through an old, forgotten cemetery or in the woods among the twisted black oaks and native elms under the light of the moon.
About the Author
Latest Posts
Stuart Conover is a father, husband, published author, blogger, geek, entrepreneur, horror fanatic, and runs a few websites including Horror Tree!