Christmas Serial Killers: Snowflake (Part 1) by Kevin M. Folliard
Christmas Serial Killers: Snowflake (Part 1) by Kevin M. Folliard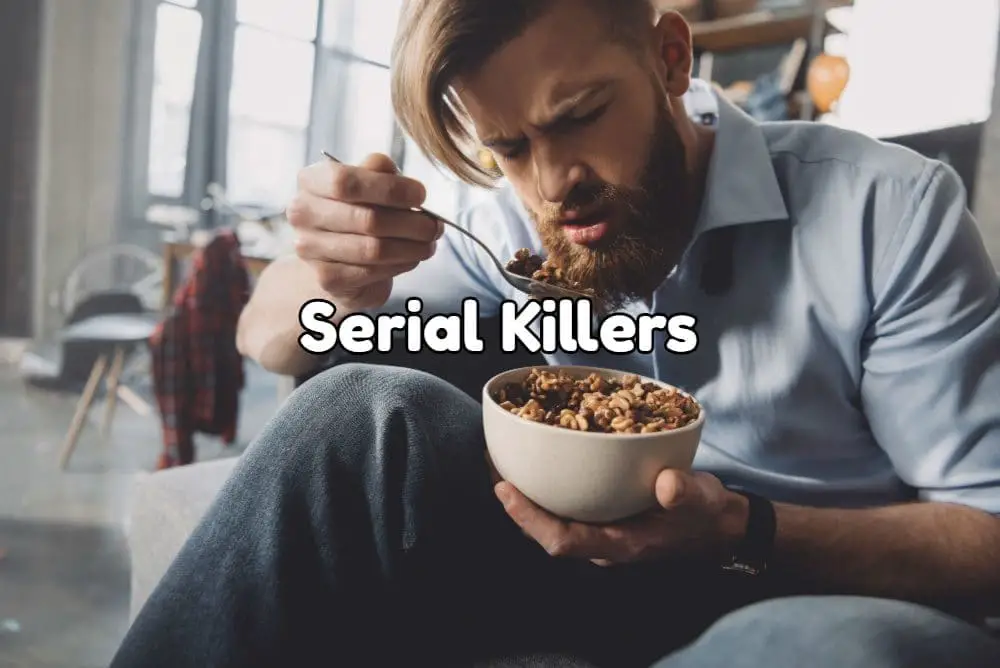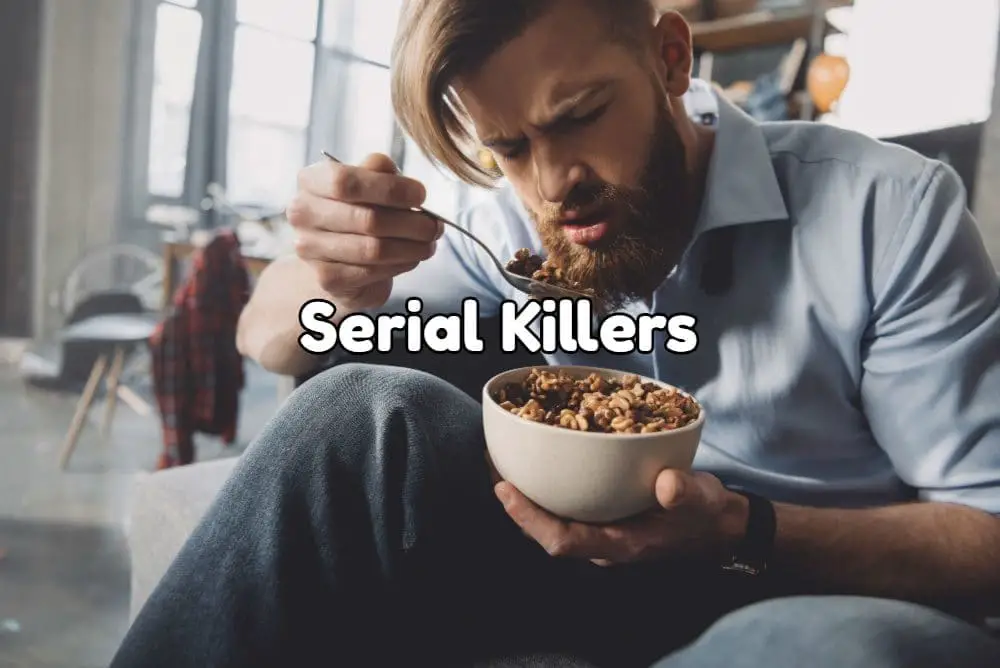 Serial Killers are part of our Trembling With Fear line and are serialized stories which we'll be publishing on an ongoing basis.
PART 1
Nicholas Conrad was as close to the real Saint Nicholas as a Mall Santa could get. Pushing 65, he sported a full white beard, one hundred and fifty extra pounds, a hearty laugh and rosy glow.
And though the seasonal job was at times exhausting, Nick loved the children—even the bratty, cranky, and overtired. Happy or sad, children were a source of constant amusement, inspiration, and naïve wisdom. He could listen to their hearts' desires for hours and never lose his smile.
The kids made him remember that at the end of the day, everyone had simple wishes, young or old. And better yet, children still knew that magic was real.
The gifts that boys and girls wanted were sometimes material, sometimes not, but they were always clear, straightforward desires that Nick could appreciate. At times, the wishes were heart-breaking in their sincerity.
The week leading up to Christmas was always the most interesting. One little girl asked for a visit from her grandmother, who had recently become an angel.
"Get a good night's sleep on Christmas Eve, Tina," Nick told her. "Your grandmother can visit you, in your dreams, and I guarantee that when you wake up, you will feel the kiss she leaves upon your forehead."
One boy wanted his father to stop being sick.
"Santa's magic cannot cure every illness, I'm afraid," Nick explained. "I wish that it could, Ronny. But a special Christmas card . . ." He reached for a box of crayons. ". . . written in green and red crayon, from someone he loves, will bring joy to your father's heart and a smile to his face."
Late in the day, a pale, quiet boy asked Nick, with wide-eyed conviction: "Can you please bring me a mad science laboratory?"
Nick gave a jovial laugh. "Mad science, Joey? Whatever for?"
Joey smiled. "To make monsters!"
At the foot of the North Pole platform, the boy's mother rolled her eyes and shook her head. "He's been talking about a monster lab all month, Santa," she explained. "But I don't know of any toy like that on the market."
"Why do you want to make monsters, Joey?" Nick asked.
"Cuz they're cool and scary!" the boy growled.
Nick laughed. "The best lab is the one a scientist assembles himself." Nick made eye contact with the boy's mother. "Maybe Santa can bring you some important tools and ingredients to set up your own special lab in your home: a nice work table your size, some safe sculpting tools, and some play dough to sculpt all the monsters in your imagination."
Joey lit up. "That would be awesome!"
His mother breathed a sigh of relief. "That is a clever idea, Santa." She mouthed, "Thank you!"
The photographer elf snapped a picture, then Joey whispered. "Are you really the real Santa?"
Nick unleashed a boisterous "Ho! Ho! Ho! Why of course I am! If I wasn't, I'd be wearing a phony beard, wouldn't I?"
Joey eyed Nick's beard. His fingers wiggled.
"Joseph Matthew Smalls, don't you dare!" his mother warned.
"It's all right, Mom." Nick chuckled. "If it proves that Santa is real, then I encourage a little test. Not too hard though, Joey."
An awed hush came over the kids in line. Nick leaned in. This was his favorite part of the job.
Joey tugged.
"Yee-Ouch!" Nick made a big exaggerated show as Joey tested the beard a few times.
The boy's jaw dropped. "He's real!"
Shock and awe murmured through the crowd of kids. The parents applauded.
Nick chuckled. "Of course Santa is real!"
Joey beamed as his mother helped him off the platform. "If you want a monster lab, you'd better apologize to Santa for not believing."
"Sorry, Santa!" Joey chirped. "Merry Christmas!" 
"Ho! Ho! Ho! Merry Christmas!"
* * *
By 9:30 that evening, Santa's suit was neatly folded in the back of Nick's pick-up truck, and Nick himself was parked on his usual stool at Juniper's Tavern across from the mall.
Nick was enjoying a beer and platter of Irish Nachos when a clean-cut 40-something with icy white hair, dressed in a sleek Armani suit, took the stool next to him. "You are impressive my friend," the man spoke in a lilting English accent. "You truly could be him, you know."
Nick raised an eyebrow.
"Santa Claus, I mean," the man clarified.
"Who says I'm not?"
The stranger grinned. "I saw you earlier—at the shopping mall—and well . . . ." He lowered his voice, fidgeted with a paper coaster on the bar top. "It just so happens I have a need for someone, an actor, of your caliber."
Nick sipped his beer. "Aside from being one of Santa's helpers, I don't really act much these days."
"Well it's Santa I need."
"Santa and I are both booked solid this time of year. My boss has me working overtime all week."
"Well the mall is closed by 5 p.m. Christmas Eve," the man said. "It's later that evening that I need you."
Nick shook his head doubtfully. "A private function on a holiday? I wouldn't normally . . ."
"One hour," the man insisted. "Probably less. Just pop in and let my daughter—my precious Snowflake—discover you, placing gifts under the tree. She loves Christmas so much you see, and well, she's almost ten years old, and . . ."
"She stopped believing in Santa," Nick said. "That's not unusual."
"I want to keep the magic alive." The man sighed. "Just one more year. Can you blame me?"
"Not at all. Magic is a precious commodity these days. But why not bring her by the mall?"
"Oh no. Not Snowflake. She despises crowds. I'm afraid you'd have to come to her."
Nick studied the man's expression. "Is she sick?"
The man hesitated. "You see, I want to give her something very special—the gift of an experience. Snowflake is growing up so fast. She's truly a remarkable child. But I want her to recapture some of the joy she lost after her mother passed away."
Nick nodded.
"I need someone—like yourself—to enter our home, around 10 p.m., so that she can catch Santa in the act, so to speak. What an incredible discovery it would be for her!"
"Look, Mister . . ."
"Winchester." The man forced a frantic handshake onto him. "Edmund Winchester."
"Mr. Winchester, I respect that you want your little girl to have a magical Christmas. And I'd be lying if I said I had big plans on the 24th. My own family is . . . far away. But a private function on Christmas Eve? I'm not sure what to charge."
As Nick reached for his beer, Winchester swiftly counted out three one-thousand-dollar bills on the bar top. 
Nick's jaw dropped. Beer dribbled into his beard. He took a close look, examined President Grover Cleveland's stoic profile, studied the watermarks.
"They're real," Winchester assured. "Examine them."
Nick picked up one of the bills, flipped it over, and studied the signatures.
"That's the first half. You'd get the same amount afterward—for a job well done. Three hours of your time, at that price, I would say is more than fair, wouldn't you?"
Nick wiped his beard clean. "Six thousand dollars to spend Christmas Eve with you and your kid? This can't be real."
Winchester flashed a business card for Winchester Investments and Financial Services. "Take the bills to any bank for verification. 
"I'd have to ask my boss for approval. Wouldn't want to wear the suit without his blessing."
"Why ever would he object?" Winchester shrugged. 
"He's the best guy to work for," Nick said. "But you don't want to get on his bad side."
"I will supply the sack of gifts of course." Winchester stood and straightened his jacket and tie. He placed typed instructions on the bar.  "Arrive at our estate at approximately 10 p.m. on the 24th." 
"The real Santa comes at midnight, you know," Nick said.
Winchester waved dismissively. "Ten is late enough. The gate will open for you. Park your vehicle in the grove out of sight. The door will be unlocked. Slip in, start placing gifts under the tree. Jingle your bells, make some noise, what-have-you, to awaken Snowflake. She discovers you. Holly jolly Christmas for all and for all a good night. Righto?"
Nick nodded. "Righto."
Winchester grinned. "Smashing." 
* * *
Kevin M. Folliard
Kevin M. Folliard is a Chicagoland writer whose fiction has been collected by The Horror Tree, Flame Tree Publishing, The Dread Machine, and more. His recent publications include "Halfway to Forgotten," featured on The No Sleep Podcast; the Short Sharp Shocks! novella "Tower of Raven"; and his 2020 horror anthology The Misery King's Closet. Kevin currently resides in La Grange, IL, where he enjoys his day job as an academic writing advisor and active membership in the La Grange and Brookfield Writers Groups. When not writing or working, he's usually reading Stephen King, playing Super Mario Maker, or traveling the U.S.A. 
About the Author
Latest Posts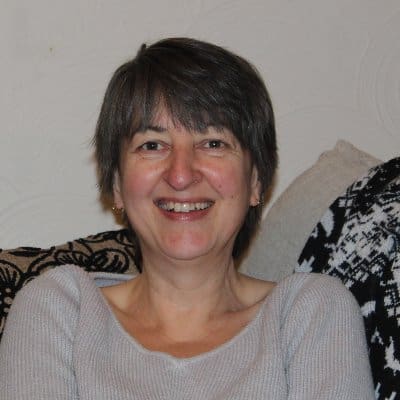 Stephanie Ellis writes dark speculative prose and poetry and has been published in a variety of magazines and anthologies. Her longer work includes the folk horror novels, The Five Turns of the Wheel and Reborn, and the novellas, Bottled and Paused. Her novel, The Woodcutter, is due for release via Brigids Gate Press in 2023. Her dark poetry has been published in her collections Lilith Rising (co-authored with Shane Douglas Keene), Foundlings (co-authored with Cindy O'Quinn) and Metallurgy, as well as the HWA Poetry Showcase Volumes VI, VII, VIII, and IX and Black Spot Books Under Her Skin. She can be found supporting indie authors at HorrorTree.com via the weekly Indie Bookshelf Releases. She is an active member of the HWA and can be found at https://stephanieellis.org, on Twitter at @el_stevie, Instagram stephanieellis7963 and also somewhere on Facebook.