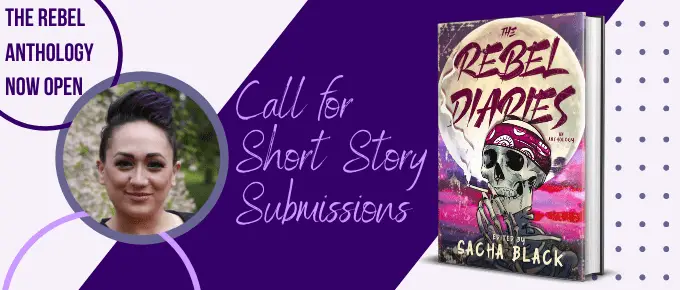 Deadline: June 30th, 2021
Payment: Royalty Split
Theme: What happens when the villain wins?
What happens when the villain wins?
Sick of dashing debonairs? Fed up of being blinded by shining armor?
Sometimes, all a girl wants is a villain for a hero. The Rebel Diaries is looking for stories starring characters with a dubious shade of morals. We want characters who aren't afraid of getting what they want, causing a bit of chaos, dabbling in mischief and mayhem, and slathering on the sarcasm.
We want stories that slip into the grey areas, that are bulging with villains, deviants and rebels. We're after sassy tales littered with questionable morals and happy endings—for the villains anyway.  
We are not looking for horror or gratuitous violence, but dark stories that are fun, light hearted explorations of the characters usually hidden in obscurity. 
(more…)