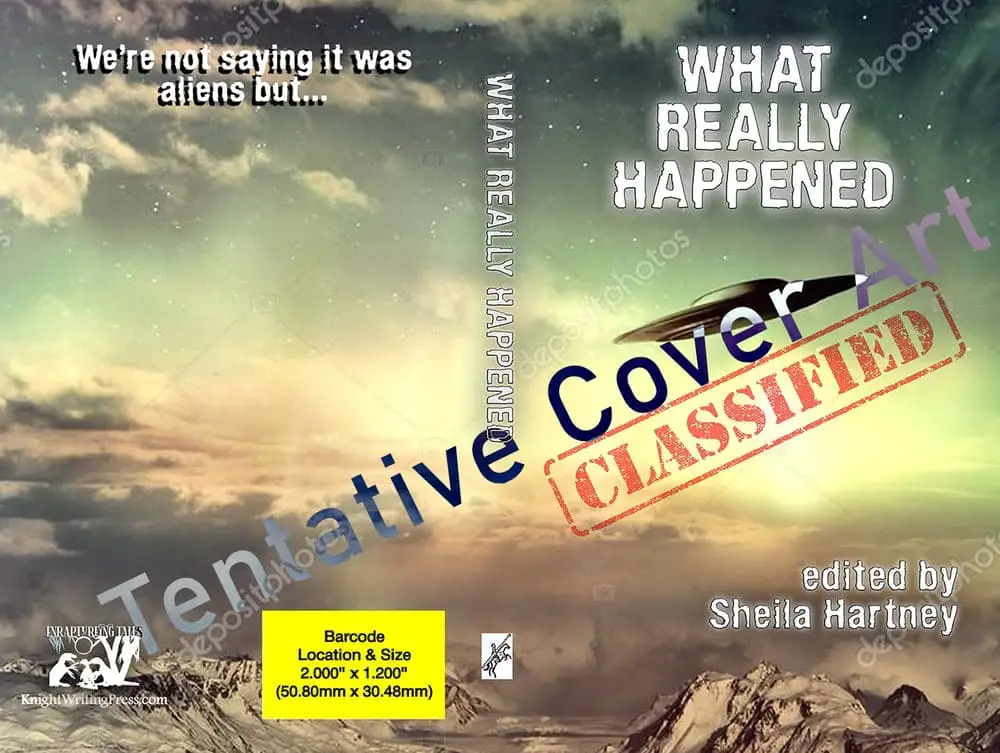 Deadline: July 31st 2023
Payment: Royalties
Theme: Pick a famous incident, an unknown one, or make up your own and let us know what really happened!
Note: Not looking for 'extreme' horror
What Really Happened (Tentative Title)
Swamp gas?
Weather balloons?
Ball lightning?
That couldn't really have been an atmospheric reflection of Venus, could it?
Heck no!
And we want you to tell us what it REALLY was!
Pick a famous incident, an unknown one, or make up your own and let us know what really happened! I mean, we're not saying it was aliens, but…
Submission Guidelines:
Submissions will be open May 1st to July 31st 2023. Send submissions to [email protected]
Please attach your story as a .doc, .docx, or .rtf file. No PDFs or cloudsharing will be accepted.
Anthology expected to be published in or around November, 2023.
Word count maximum (firm) of 7,000 words. Anything under 2,000 words will be considered flash fiction.
Flash fiction is welcome and will be paid at 1/2 rate.
Payment is royalty sharing through Draft2Digital's Royalty Sharing Program.
**If you are not willing to obtain a Draft2Digital account in order to receive royalty shares as payment, then DON'T SUBMIT TO US.**