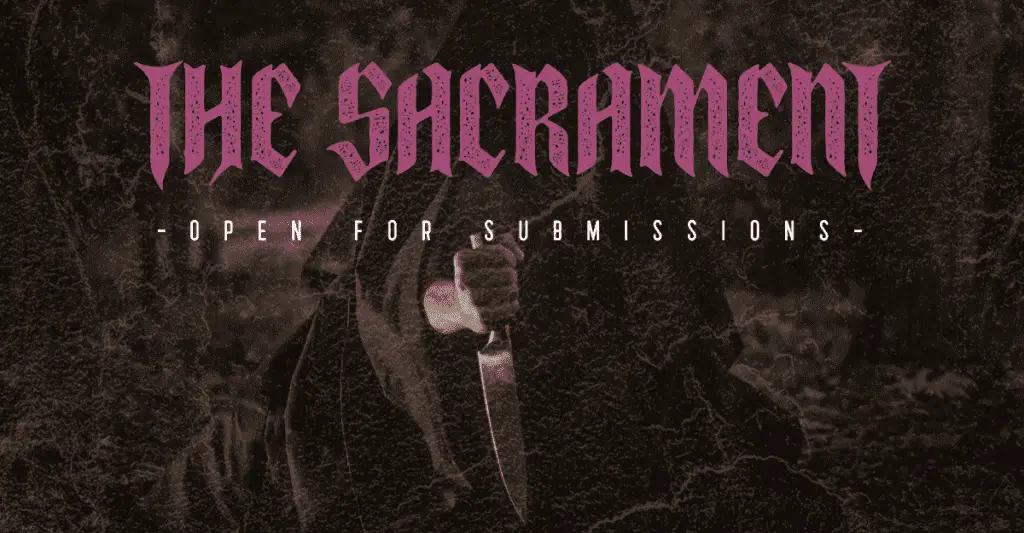 Deadline: July 1st, 2022
Payment: $0.01 per word for new stories and/or $25 for reprints.
Theme: Religious Horror
Note: Reprints Welcome
From the editors that brought you, Welcome to the Funhouse via Blood Rites Horror, Kelly Brocklehurst and Jamie Stewart, comes a new collection of religious horror stories that will chill you to your core.
ARE YOU READY TO RECEIVE THE SACRAMENT?