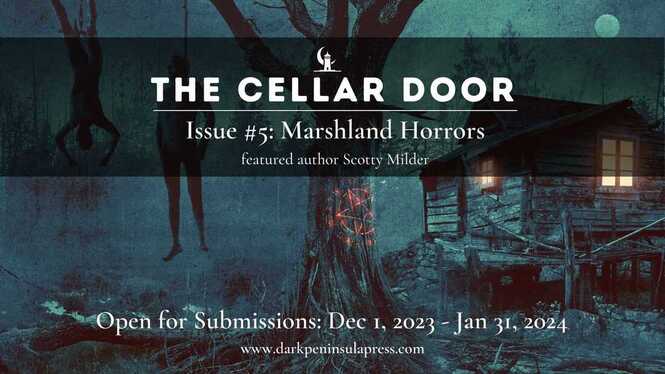 Submission Window: December 1st, 2023 – January 31st, 2024
Payment: $25 and a contributor's copy
Theme: Horror/suspense stories that take place in swamps, bayous, and marshlands
The Cellar Door – Issue #5: Marshland Horrors
Compiled & Edited by Aric Sundquist
Short Story Submission Call: Dec 1, 2023 – Jan 31, 2024
The Cellar Door is a biannual anthology of dark fiction. Each issue will contain 8 to 12 stories based around a specific theme and will include a brand new story from a featured author. The majority of the anthology will be filled from the open submissions.