Black Cranes: Tales of Unquiet Women Blog Tour: Part four of four


Black Cranes: Tales of Unquiet Women blog tour Sept 21st – Oct 12th  Part four of four.
By Lee Murray and Geneve Flynn
Black Cranes: Tales of Unquiet Women is an anthology of Southeast Asian horror which subverts expectations of Asian women and their place in society. It brings to light the furious and restless spirits which sometimes lie behind the smiling facade of quiet submissiveness and familial duty. 
Edited by award-winning author and editor Lee Murray, and published short story author and editor Geneve Flynn, the anthology was released by Omnium Gatherum on September 26th, 2020, and features esteemed authors of dark fiction such as Rena Mason, Angela Yuriko Smith, and Christina Sng. 
It has been called an "instant classic" by Nightmare Feed, and "one of the best anthologies of 2020" by Pseudopod.
This series of four blog posts introduces the editors and contributors, and reveals the inspiration behind the fourteen dark stories which feature in Black Cranes. In this post, we meet Rena Mason, Rin Chupeco, and Gabriela Lee.
Rena Mason, born in Nakhon Sawan, Thailand, is an American author of Thai-Chinese descent, and a three-time Bram Stoker Award® winning author of the The Evolutionist and "The Devil's Throat", as well as a 2014 Stage 32 /The Blood List Presents®: The Search for New Blood Screenwriting Contest quarter-finalist. She's had nearly two dozen short stories, novelettes, and novellas published in various award-winning anthologies and magazines and writes a monthly column. Her dark speculative fiction often crosses and mashes genres and subgenres. 
She is a member of the Horror Writers Association, Mystery Writers of America, International Thriller Writers, The International Screenwriters' Association, and the Public Safety Writers Association. 
An avid scuba diver, she enjoys traveling the world and incorporating the experiences into her stories. She currently resides in Reno, Nevada but can also often be found visiting her home in the Great Pacific Northwest. For more information visit her website: www.RenaMason.Ink or follow her at: Facebook: rena.mason 
Twitter: @RenaMason88 Stage 32: Rena Mason Instagram: rena.mason 
Rena's story "The Ninth Tale" is a dark retelling of the legend of the nine-tailed fox, showing the proud and calculating side of woman. Set in historical China, the story follows Ju as she seeks out the final human heart that will help her to ascend to heaven, and is rich with beauty and betrayal. 
Here's how "The Ninth Tale" came about:
RENA MASON: I don't think it's ever one thing that inspires me to write any story, and the same is true for "The Ninth Tale." With the popular resurgence of a modernized huli jing, (Pinyin – húlijīng) or fox demon/spirit portrayed in anime and video games with a blending of cultures and added superpowers, many of the original stories get muddled and lost to younger generations. Because of my mainly Chinese heritage, I wanted to write a folktale-style story using the Chinese mythos versus the versions from other countries like the Japanese kitsune, or Korean kumiho. I also wanted to take a character traditionally seen and feared as a "powerful" woman, and set her in a time when women suffered from the sexist practice of foot binding; whether it was for sexual purposes or to keep them sedentary for work, or not, it was wrong. I've always been fascinated by the contrast between the reverence for, and fear of, women in Chinese mythos compared to the treatment of Chinese women by their male counterparts throughout history. I also grew up watching a lot of historical Chinese drama and martial arts movies, am a huge fan of Zhang Yimou (minus The Great Wall), and I wanted to write a story that had a similar visual vibe and feel, to the extent of using the importance of different colours to set the moods in scenes.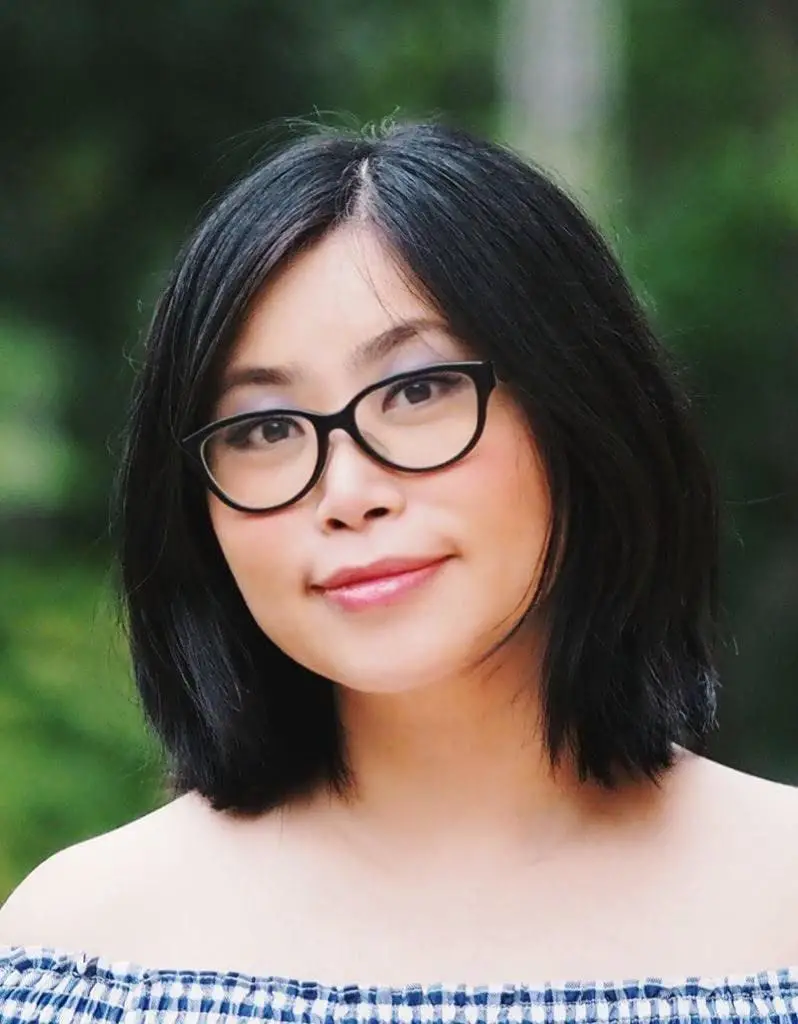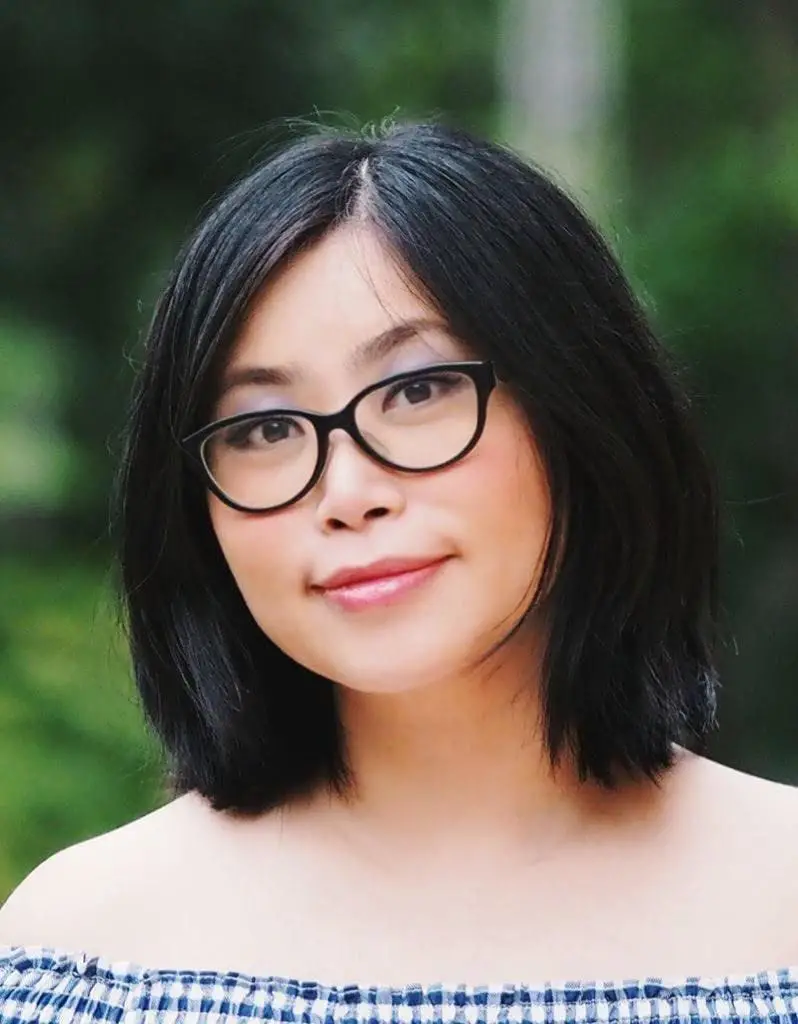 Rin wrote obscure manuals for complicated computer programs, talked people out of their money at event shows, and did many other terrible things. They now write about ghosts and fantastic worlds but is still sometimes mistaken for a revenant. They are the author of The Girl from the Well, its sequel, The Suffering, The Bone Witch trilogy, The Never Tilting World duology, and the Wicked As You Wish series. A Chinese-Filipino who grew up with Filipino superstitions, Catholic guilt, and Buddhist traditions, yet somehow overcoming them all to become a nonbinary liberal atheist, they were born and raised in the Philippines and, or so the legend goes, still haunts that place to this very day. Find them at rinchupeco.com
Rin's tale "Kapre: A Love Story" is set in rural Philippines, where monsters such as the kapre, tikbalang and aswang reside and feed at the edge of the forest. Kapre falls in love with a baby girl and follows her as she grows from a child to a woman, rising above his monstrosity.
Rin shares what inspired the writing of "Kapre: A Love Story":
RIN CHUPECO: Myths and legends played an important part in my upbringing, and I grew up with more books than friends, enchanted by fairy tales of singing mountains and benevolent enchantresses. Ghost stories, however, were my first love; the more subversive and eerie the tale, the more I enjoyed it, and my own books wind up becoming an odd amalgamation of both.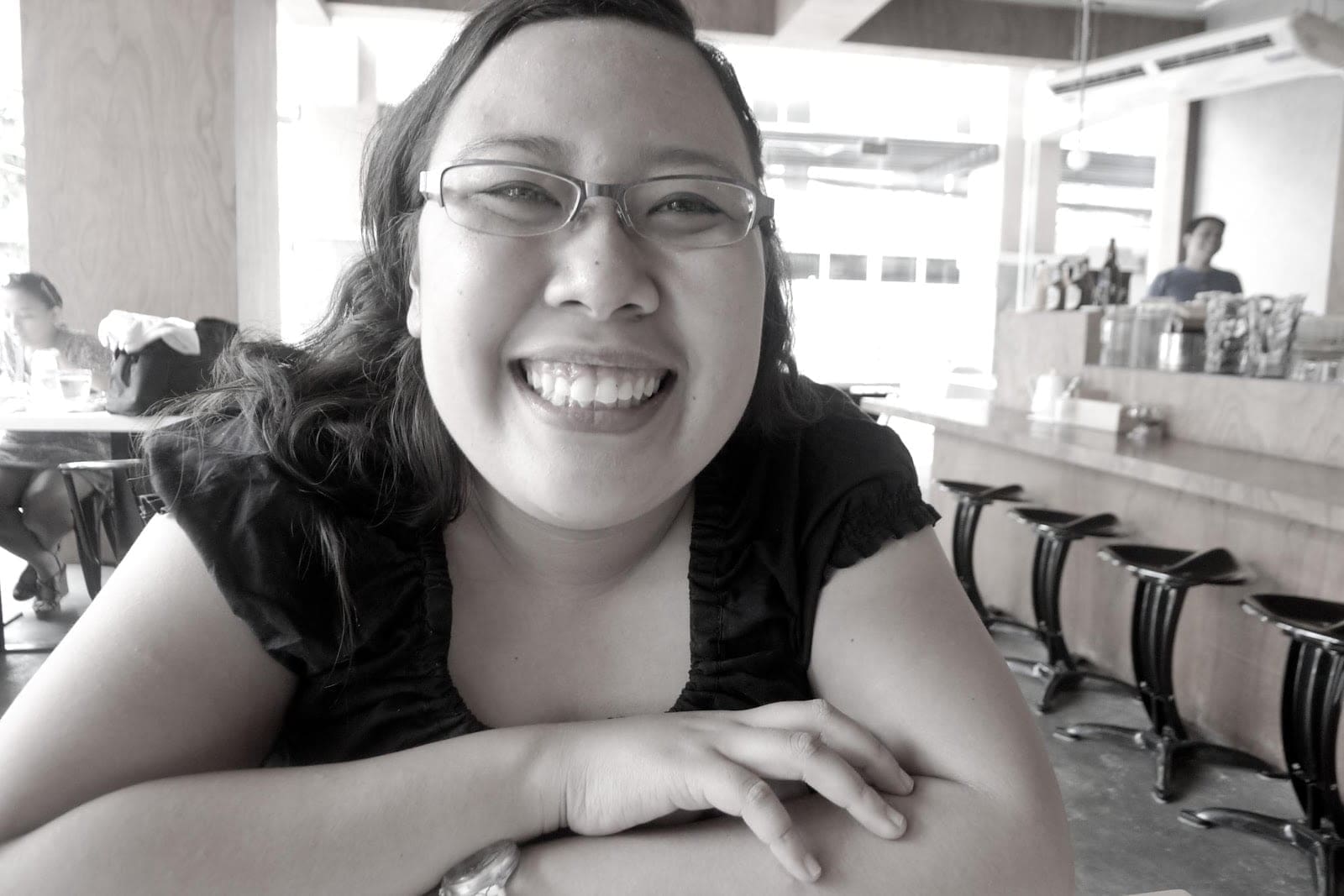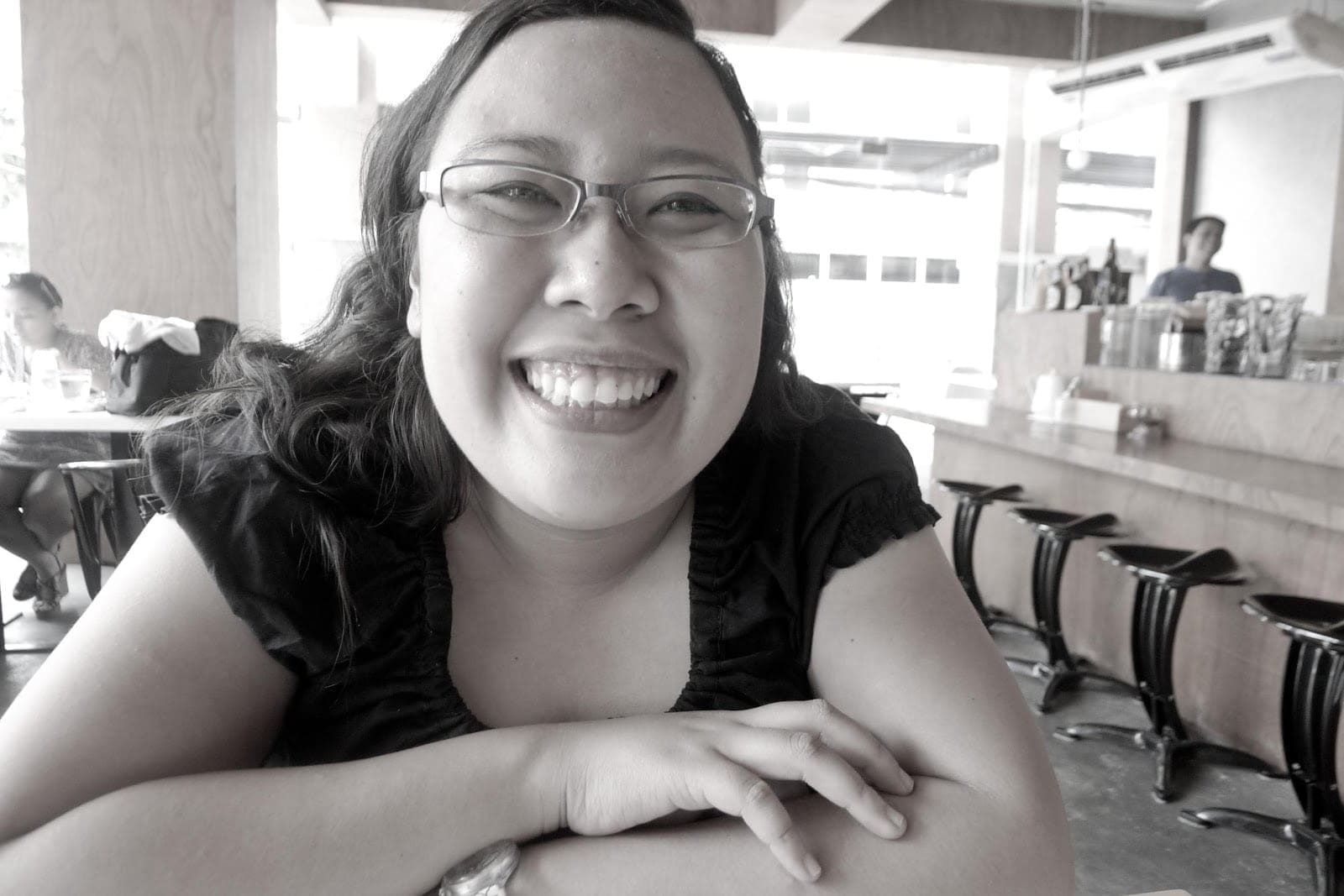 Gabriela Lee was born and raised in Metro Manila, Philippines. She earned her MA in Literary Studies from the National University of Singapore (NUS), and currently teaches literature and creative writing at the University of the Philippines, Diliman, focusing on science fiction & fantasy and children's literature. She has received the 2019 PBBY (Philippine Board on Books for Young People) Salanga Grand Prize for children's literature, writing about her grandmother's experiences as a child during the Second World War. Her fiction has appeared internationally in publications such as LONTAR: The Southeast Asian Journal of Speculative Fiction, Where the Stars Rise: Asian Science Fiction and Fantasy Stories, Heat: An Anthology of Southeast Asian Urban Writing, Kaleidoscope: Speculative Fiction for Young Adults, and The Dragon and the Stars. She has also been published in the Philippine Speculative Fiction anthologies, the Filipino Fiction for Young Adults series, and in Philippine literary journals such as Kritika Kultura and Likhaan Journal. Instructions on How to Disappear, published in 2016 by Visprint, Inc., is her first collection of short fiction.
"Rites of Passage" is set in the Philippines and tells of the tiyanak, a vampiric baby. Three separate stories of three different young women intertwine with the mythology of the tiyanak, examining the secret and bloody rites of sex, pregnancy and childbirth beneath the heavy eye of morality and religion. 
Gabriela shares the background to one of the darkest stories in Black Cranes:
GABRIELA LEE: "Rites of Passage" is a story rooted in the Philippine mythological creature called the tiyanak. According to legend, the tiyanak was a shapeshifter, a creature of the forest, a monster that took the form of a baby, except for its red eyes and skin, and its sharp teeth. It would mimic the cry of a child, leading hapless people into the forest to look for it. Once it was picked up by the man or woman who sought to comfort it, it would attack the person and consume them. Other people say that it was the abandoned foetus from abortions – one of the many reproductive rights denied to women in the Philippines. I wanted to write a story about the horrors of motherhood in the Philippines, without sounding moralistic or antagonistic, and using the device of the tiyanak seemed like an appropriate way of exploring the cycle of the experience without directly confronting it; telling it slant. 
Thanks for joining us for the final post in the blog tour for Black Cranes: Tales of Unquiet Women. If you'd like to read the stories covered in the tour, you can click on the link below.
BLACK CRANES: TALES OF UNQUIET WOMEN edited by Lee Murray and Geneve Flynn
RELEASE DATE: 26/09/20
GENRE: Horror
PUBLISHER: Omnium Gatherum
AVAILABLE HERE: https://omniumgatherumedia.com/black-cranes
About the Author
Latest Posts
Stuart Conover is a father, husband, published author, blogger, geek, entrepreneur, horror fanatic, and runs a few websites including Horror Tree!