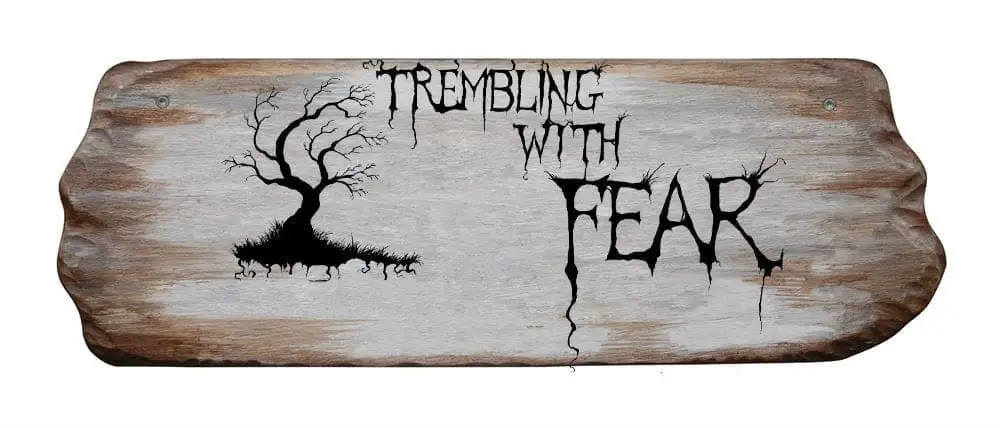 Still in Southampton but now the house proudly displays a 'Sold' sign outside. It appeared by magic, though we haven't had any updates from solicitors but I'm taking it as a positive. In keeping with this mindset, I've gone back to the gym after a long absence even before Covid. I am now aching. I will say that after seeing how clean and organised they are inside, I seriously can't see why they weren't allowed to remain open during lockdown. The gym is definitely cleaner and safer than those shops now heaving with returnees. By the time this has posted, I will also have gone into town for the first time – I need some Waterstones therapy! I hope everyone else's experience of lockdown is improving.
Before we go to the stories, here's my usual weekly reminder to check out the submission guidelines for TWF. Also remember we are currently closed to short stories (unless for one of the Specials) but open to drabbles, unholy trinities and serials.
This week Trembling with Fear starts with The Top Step by Benjamin Gardner. A ghostly, and somewhat surreal, tale. One minute, the main character appears a spectral figure, the next he is very human but performing an act of horrific self-martyrdom. This fluid quality creates an ambiguous but powerful feel to the story.
Everything You Wished For by Robert Allen Lupton is a perfect example of how the Devil will always win.
Hero vs Physics by Kaylie Night in similar vein to the previous drabble shows how carefully you need to choose your words when making a wish.
The Children Who Screamed by Christopher M. Palmer wreaks tongue-in-cheek revenge on annoying children.
Enjoy our stories and send in yours!
Steph
The new contact form I mentioned last week is working splendidly!
For writers looking for something to do, I would like to point out that we're currently taking drabble (stories at exactly 100 words not including the title) and guest posts on writing/editing/marketing/etc!
From what it sounds like we should have our final cover hitting our inbox this coming week for the next physical release of Trembling With Fear so I hope that we'll be able to share that soon with everyone. (Starting, of course, with our amazing Patreons are the lifeblood of the site!)