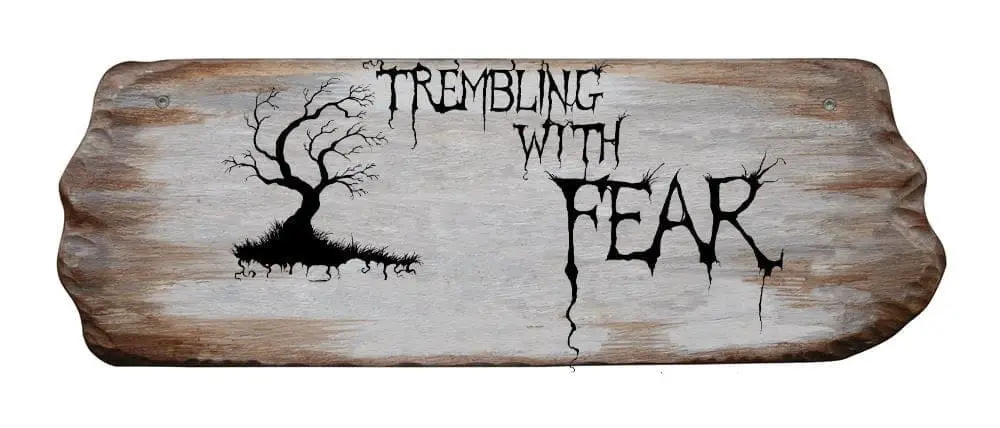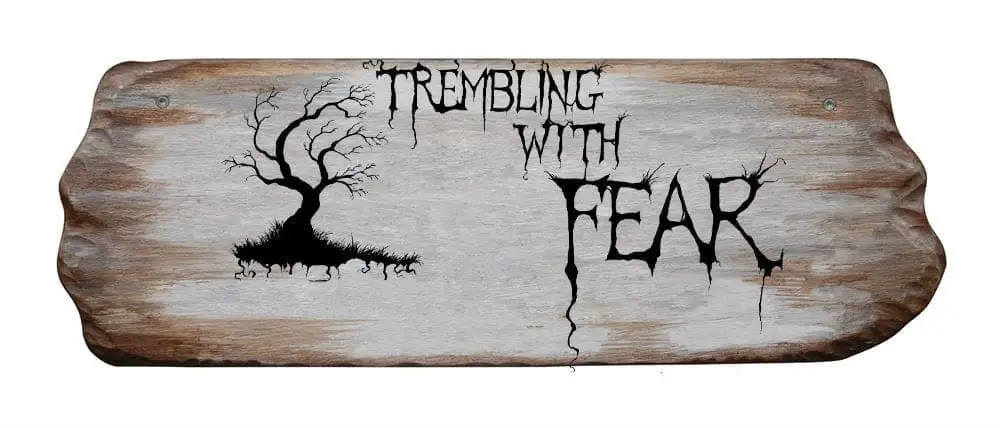 Welcome back to Trembling with Fear, our online flash zine. We publish both new and established writers with many becoming familiar faces and being an ongoing open market, we are always after material. Submissions don't have to be horror, they can be dark sci-fi or fantasy or some other aspect of the speculative fiction field. Nor are we averse to a touch of noir or a dark thriller. Humour is also welcome!
So this week we welcome Lauren McMenemy to TWF's editorial team. I've had the pleasure of meeting up with her in real life, first at the UK Ghost Story Festival last November and again the recent Chillercon in Scarborough. I love being able to make 'real life' connections. Over to Lauren:
I'm a writer with various hats – journalist, copywriter, content marketer, fiction – and consider myself a storyteller at heart. For the purposes of this introduction, you'll want to know that I write gothic and folk horror and am currently working on a novel set in the world of the Victorian occult. It's the supernatural and the occult that really give me goosebumps, and a good ghost story or vampire tale with a rising sense of dread will always pique my interest (and yes, Midnight Mass hit many of my buttons). I also have a developing fascination with folklore, the old ways and our fast-changing relationship with the natural world; this sneaks into my writing, too. I've had short stories published in various small press anthologies and am looking forward to being on the other side of the fiction editor's desk for Trembling With Fear. Let's learn together!
In The Real World, I spent more than 20 years as a professional content creator. In that past life, I led global content teams and created editorial strategies, including setting up content newsrooms for some of the world's biggest tech and finance brands. I was a music editor for a daily newspaper in my native Australia (a good gig and the beach remain my happy places), though I've been London-based for 16 years and now am increasingly spending more time writing fiction and working as an editor, proofreader, marketer, and writing coach. (Enough with the corporate world – it's too scary.) I'm also a big mental health advocate; I work for a mental health charity and my Substack, How to Be Self(ish), tracked my year of sabbatical and self-care in 2021.
You'll find me haunting south London, where I live with my Doctor Who-obsessed husband and our aged black house rabbit. You'll also likely find me hosting Writers Hour sessions for the London Writers Salon a few times a week.
Twitter: https://twitter.com/novicenovelist
Instagram: https://www.instagram.com/lozthewriter/
Website: https://laurenmc.carrd.co
Thank you, and welcome, Lauren! Next week, you'll have a chance to discover more about the other half of the new team, Chris McAuley.
Our first story this week in Trembling with Fear is Auntie Bettie Finds her Forever Home by Cecilia Kennedy. This is written in the style of a gloriously morbid fairy tale, a visceral interpretation of the ties that bind. The visuals in this short piece are wonderful.
238,900 Miles by Jay Rounds is a little sci-fi showing how the curiosity of man can have unintended consequences. I love that this genre is making its presence felt more in recent submissions!
The Last Supper by Pedro Lucas Martins is a grim re-interpretation of a recognised biblical scene. There are so many aspects of the Bible ripe for re-interpretation in this manner although a number of stories are as much horror as anything modern writers could come up with!
I hope you enjoyed our stories, now send us yours!
Steph
I would also like to share a very warm welcome to Lauren McMenemy. To be honest, we're still getting to know one another but I already feel that Lauren is more organized than I am which will be a true boon to not just Trembling With Fear but Horror Tree on the whole!
The new editions of 'Trembling With Fear Year 5' And 'More Tales From The Tree 4' is officially both out in the word both digitally and physically!
As mentioned the last couple of weeks, we're a bit low on drabbles at the moment so if you have 100 words of speculative fiction that you'd like to send our way, we're very open to it! 🙂
Last week we broke 450 subscribers on our Horror Tree's YouTube channel. The new goal as we continue adding content? 500! Please reach out with what you would like to see featured on the channel.
For those looking to support the site, we've recently launched a Ko-Fi and always have our Patreon going.
As always, I hope you had a great weekend.