Disclosure:
Our reviews may contain affiliate links. If you purchase something through the links in this article we may receive a small commission or referral fee. This happens without any additional cost to you.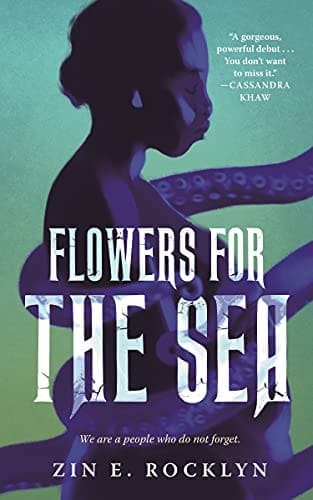 Title: Flowers for the Sea
Author: Zin E. Rocklyn
Genre: Sci-fi/dark fantasy
Publisher: Tordotcom
Release Date: 19th October, 2021
Synopsis: We are a people who do not forget.

Survivors from a flooded kingdom struggle alone on an ark. Resources are scant, and ravenous beasts circle. Their fangs are sharp. 
Among the refugees is Iraxi: ostracized, despised, and a commoner who refused a prince, she's pregnant with a child that might be more than human. Her fate may be darker and more powerful than she can imagine.
Zin E. Rocklyn's extraordinary debut is a lush, gothic fantasy about the prices we pay and the vengeance we seek.